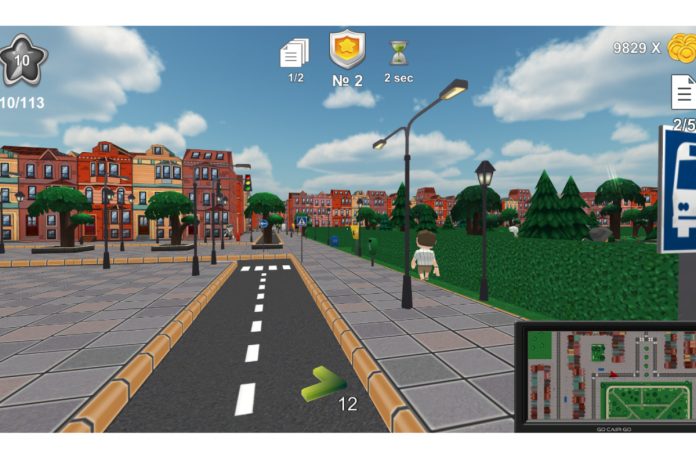 Reading Time:
2
minutes
Soon-to-be-released PC game Poster Sticker will feature real-world advertising thanks to an exclusive partnership between creator Caipirinha Games and Anzu.io, the world's most advanced blended in-game advertising platform. With Anzu's industry-leading solution, Poster Sticker now will be available to global advertisers for both banner and video ads.
Caipirinha is a well-established, prolific developer, with over 75 cross-platform offerings and 17 years of experience building successful games. As a game about advertising, Poster Sticker offers a unique opportunity for brands to interact with its audience. The gameplay involves players placing ads on defined locations throughout the virtual world and taking photos of the ads in-game in order to earn rewards. The fact that ads are an intrinsic part of the gameplay not only adds to engagement with and realism of the game, it also means that gamers may not even react to the ads as 'advertising' at all, making it a completely immersive experience.
"I can't think of a more obvious kind of game for Anzu technology than Poster Sticker," says Anzu's VP of Sales Alex Yerukhimovich. "Bringing real-life ads into a game that's all about advertising and ad placement feels like a no-brainer! Our partnership with Caipirinha means that global advertisers can interact with Poster Sticker gamers in a sustainable and organic way, along with benefiting from alignment with industry standards and measurement. With Caipirinha Games' years of experience, we are sure they will produce another hit!"
"Partnering with Anzu for our upcoming game Poster Sticker is a perfect fit," adds Joachim F. Meyer, CEO of Caipirinha Games GmbH. "Caipirinha's goal as a game developer is to provide our players with the most engaging and entertaining way to spend their free time. As Poster Sticker is all about ads, thanks to Anzu, we are now able to use real ads, which are preferable to fake ads. This lets us deliver a superior gaming experience, with increased realism that yet doesn't disrupt the players."
The global gaming audience is over 3 billion people strong, with a projected 2020 spend of almost $175 billion. Anzu allows advertisers to access this diverse, hard-to-reach audience in a way that respects the gamer experience. Anzu is the only in-game ad company to receive an ISO 27001 certificate, giving developers and advertisers valuable assurance that player data is highly secured. In addition, with its recent partnership with advertising giant WPP, Anzu is bringing widely-accepted digital standards to in-game advertising, helping to build advertiser confidence in the value of this channel by using the technologies they trust. Other Anzu big name gaming partners include Ubisoft and Lion Castle and the company has run in-game campaigns for global brands such as Vodafone and Samsung.
Powered by WPeMatico