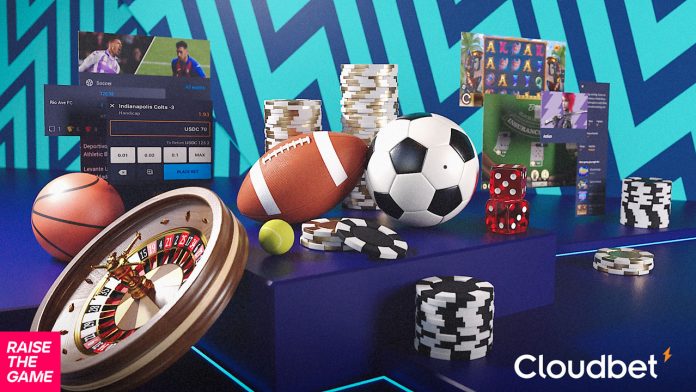 Cloudbet, the pioneering crypto casino and sportsbook, has added MakerDAO's Dai to the currencies available to its customers amid surging interest for the stablecoin in Argentina and South America.
To complement the launch, the operator is offering a "Red Card Money Back" promotion to customers who bet on select Argentine soccer events with Dai, as well as 200 free spins in the Cloudbet casino to players who deposit the stablecoin into their accounts. New players are eligible for a welcome bonus worth up to 1,000 Dai.
Dai's introduction comes two weeks after Cloudbet officially launched its Argentina-focused service, and is the latest stablecoin addition this year for the operator, on top of USD Tether, USD Coin and Pax Gold.
Because their value is tied to a "stable" underlying asset, stablecoins have been gaining popularity in crypto-gaming circles as a solution for players seeking to protect their winnings from the extreme volatility experienced by holders of bitcoin and other non-stablecoins. In Argentina, people have been flocking to coins like Dai as a hedge against the devaluation of the peso, amid stringent government capital controls.
"Stablecoins are supremely relevant in Argentina, where individuals are looking to protect the value of their assets," a  spokesperson for Cloudbet said. "We said recently that we intend to add more coins that are specifically appropriate for this market, and we're now following through."
Founded in 2013, Cloudbet is one of the world's longest established bitcoin betting operators, with a trusted legacy in safely storing player deposits and processing withdrawals seamlessly on an intuitive user interface.
The operator on Nov. 10 unveiled a country-specific site and blog to help Argentinians learn more about the benefits of betting with cryptocurrency, as well as the features that make Cloudbet a trusted leader in the world of crypto gaming: the best sports odds, the highest betting limits, a state-of-the-art bitcoin casino and a welcome bonus worth up to 5 BTC. Adding to that is Cloudbet's world-class 24/7 live chat customer support – in Spanish – to better manage Argentine players' inquiries.
The operator's move into South America is part of a bold push to attract a more diverse audience to what was once a bitcoin-only product. Cloudbet relaunched its site in April with a swathe of bold new features including new coins, esports, politics betting, virtual sports and easy credit-card coin purchases.
Cloudbet grabbed the attention of industry observers in June with an ambitious English Premier League campaign, under which its sportsbook charged no margin on pre-match bets for all games left in the season. That allowed customers to access the fairest prices — and therefore the highest returns — in the market.
The "zero margin" campaign was an extension of Cloudbet's long-standing "best odds" campaigns on sports including soccer, basketball and tennis. The operator recently pledged to also offer best prices on competitions that Argentine sports fans follow closely, such as the Champions League, the Copa Libertadores, and in next year's Copa America.
Dai, built on the Ethereum network and underpinned by a system of smart contracts and decentralized price feeds, is designed to maintain a soft peg to the US dollar.
Powered by WPeMatico