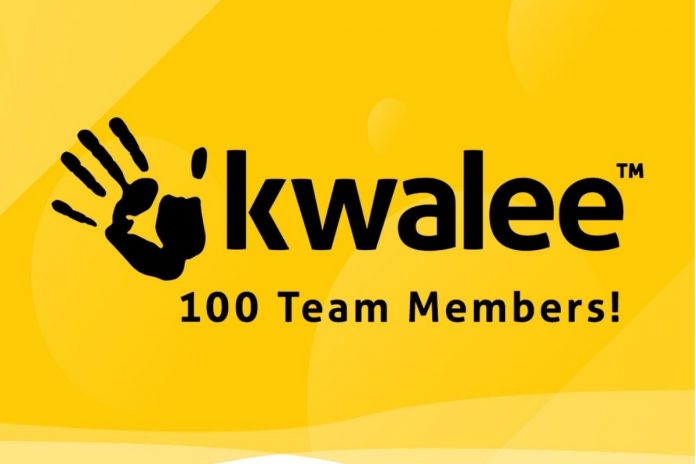 Reading Time:
2
minutes
Leamington Spa-based mobile game developer and publisher hits milestone with overseas studios in Bangalore and Beijing underway

Kwalee has grown rapidly in 2020 despite the COVID-19 pandemic, recruiting globally while embracing remote work for the first time

After tripling in size over the past two years, Kwalee sets sights on more hit games and more growth, with 60+ current vacancies
Kwalee, a leading developer and publisher of hyper-casual mobile games, has expanded its team to more than 100 people after maintaining a rapid rate of growth throughout 2020.
Despite the company's Leamington Spa headquarters lying empty for much of the year due to the COVID-19 pandemic, the Kwalee team adapted quickly to temporary remote working measures and released multiple hit games in 2020, including Bake It, Line Up: Draw the Criminal and Let's Be Cops 3D.
This facilitated growth across all disciplines and departments, from Publishing Managers to Game Designers, with Kwalee welcoming team members from as far afield as Turkey, the Philippines, India, Spain and China. And while Kwalee has always recruited internationally, 2020 was the year in which the company cemented its global outlook by permanently opening several positions to remote workers and committing to open new studios in Bangalore and Beijing. Across all locations, Kwalee has more than 50 open positions.
Founded and led by games industry legend David Darling CBE, a co-founder and former CEO of Codemasters, Kwalee has become one of the UK's biggest gaming success stories while specialising in hyper-casual games – a style of mobile games that are defined by their accessibility and designed to be played in short bursts. Kwalee has become a leading developer and publisher in this space and has racked up nearly half a billion downloads worldwide.
Kwalee has also earned itself a reputation for being a rewarding workplace, not least for the weekly 'Creative Wednesdays' where anyone in the company can pitch their game ideas and vote on which ones get made. This also ties into a generous profit share bonus scheme, which surpassed £1 million in payouts in February 2020.
"We're extremely proud to have expanded the Kwalee team to more than 100 people – particularly in such a challenging year," said CEO David Darling. "Our rate of growth has been phenomenal and we all look forward to that continuing, both in Leamington Spa and internationally.
With so many vacant positions still open and big plans for 2021 and beyond, we can't wait to welcome many more great people to help us release many more great games. Between remote working and the overseas studios we're building, there are now more options than ever for the world's best talent to work with us, which is very exciting indeed."
Jithin Rosh, based in Bangalore, became Kwalee's 100th team member. Joining as Marketing Artist & Animator, he commented:
"Working for a gaming studio like Kwalee is truly exciting! All my life I've been playing games – now I'm part of that process, making games with fun and talented people. I'm very happy to be here and to be Kwalee's 100th employee!"
Powered by WPeMatico