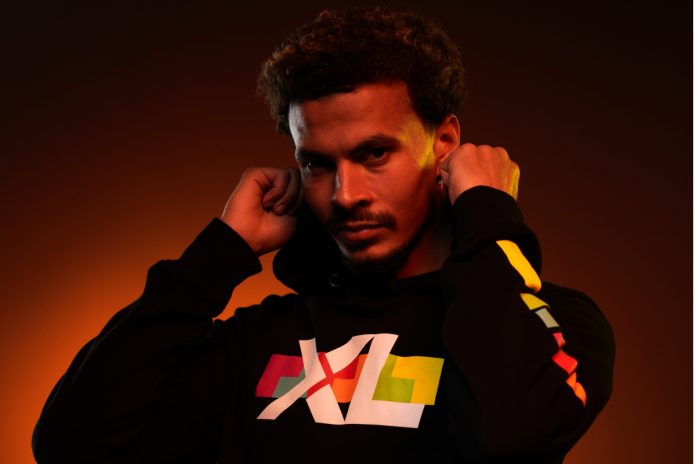 Reading Time:
3
minutes
Dele becomes an integral part of the leading British competitive gaming culture brand; helping to bridge the gap between sports, gaming and esports, the long-term partnership will connect Dele's passion for gaming, Fortnite prowess and experience of competing at the highest level in sport to support the team 
EXCEL ESPORTS, the leading British competitive gaming culture brand, with teams participating in the two biggest global competitive video games, Fortnite and League of Legends, has today announced that Tottenham Hotspur footballer, and gaming enthusiast Dele Alli has signed a long-term partnership with the team to become its first ever global ambassador. Dele's role follows EXCEL's recent brand update and the team's vision of The Power of Better, it's commitment to improve in everything it does that starts with performance. The holistic partnership unites EXCEL's and Dele's shared values including the importance of performance, their passion for gaming and looks to further bridge the gap between sports and competitive gaming.
Dele's enthusiasm for gaming, notably Fortnite, is widely known amongst his fans and he considers it his biggest passion outside of football; often using it to unwind and relax when he is not training or competing. Dele, who is an ambassador for EXCEL's Official Peripherals Partner HyperX, has previously taken his love for gaming onto the football field, celebrating his goals by performing popular Fortnite dances for Tottenham. He has more than 130,000 followers on Twitch and also took part in the charity esports series Gaming Without Borders earlier this year, raising $1.5M for Covid-19 charities.
Applying true meaning to the term "ambassador", Dele will provide the teams roster of talent with the opportunity to benefit from his experience and knowledge of being an elite athlete to further develop their own psychological skill set, including how to deal with pressure better, overcoming challenges to perform at their highest ability and bouncing back from setbacks. It will also allow Dele to become fully immersed in EXCEL, providing him with the opportunity to understand how esports brands operate, further expand his knowledge of the industry and how to game competitively on all gaming platforms including PC.
Recently, EXCEL underwent a significant brand update where it unveiled a new ambitious manifesto and vision of The Power of Better that saw it incorporate purpose into its brand identity to help improve the gaming and esports industry. This included an updated visual identity, including a new logo, as well as the unveiling of the first edition of its Gaming for Better whitepaper series, that provides advice on how to improve individual performance and become healthier by focusing on physical activity, lifestyle balance, and creating positive habits. Earlier this year, EXCEL also signed BT as its lead partner and unveiled a new leadership team with Wouter Sleijffers joining as CEO and Robin McCammon, the former Director of Global Sports Marketing at adidas, joining as CCO.
"Everyone who knows me knows my biggest passion outside of football is gaming and after becoming increasingly involved in the industry over the past few years, it seemed like joining forces with an esports team was a natural step for me to take. What drew me to EXCEL was the fact it's the biggest British esports brand in the country and competes at the top level of esports but as well as this, I love the fact the brand was born out of a passion for gaming and the values it upholds. My knowledge of being a competitive athlete is something I believe can really benefit EXCEL's roster of talent as they continue to strive to be better every single day but I'll also be looking to further my own knowledge and understanding of this truly exciting industry", said EXCEL ESPORTS ambassador Dele.
"EXCEL ESPORTS competes at the highest level of gaming competition. Following the recent launch of the new EXCEL and our vision in The Power of Better, we've been looking for a person who's our own inspiration in getting the best out of ourselves. Therefore, we're very pleased that Dele is coming on board to support us in our new, purpose led journey. Dele knows better than anyone what it means to reach and stay at the top and also exhibits true passion and professionalism that is so prevalent in our own competitions. We look forward to working with Dele to develop our talent, utilise his advice and skill set to guide EXCEL forward and help us ensure we aren't being complacent with our new ambition", said EXCEL ESPORTS CEO Wouter Sleijffers.
Powered by WPeMatico