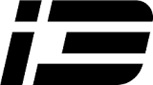 i3 Interactive Inc. is pleased to announce that the Company has secured eligibility by the Depository Trust Company for its shares on the OTC Markets. DTC is a subsidiary of the Depository Trust & Clearing Corp., a U.S. company that manages the electronic clearing and settlement of publicly-traded companies in the United States.
DTC Eligibility
Further to the Company's news release dated August 18, 2020, i3 Interactive's common shares are now fully DTC eligible and trade under the symbol "BLITF" on the OTC Markets. Securities that are eligible to be electronically cleared and settled through the DTC are considered to be "DTC eligible". This electronic method of clearing securities speeds up the receipt of stock and cash, and thus accelerates the settlement process for investors.
ABOUT I3 INTERACTIVE INC.
The Company is in the business of developing an online and mobile gaming platform in order to provide sports fans worldwide with a unique and highly-engaging social gaming product, and sports betting and casino product offering. In an effort to break into the various emerging global markets, the Company has secured partnerships with key industry contacts, including Dan Bilzerian, an internationally renowned and widely respected social media celebrity with over 50 million social media followers.
Powered by WPeMatico