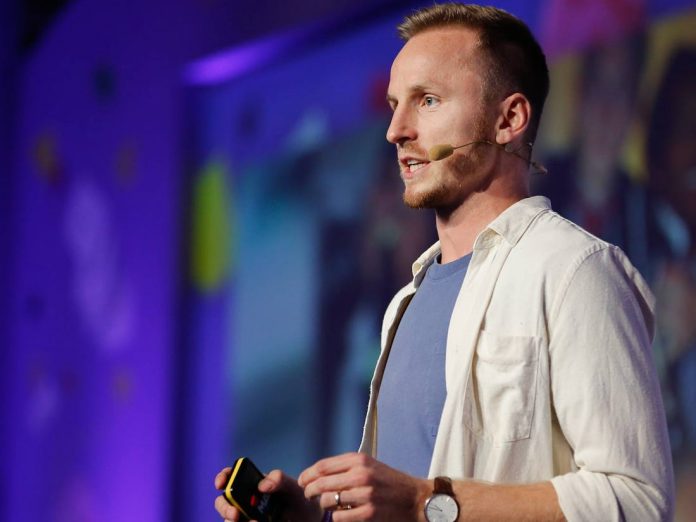 Reading Time:
3
minutes
iGaming entrepreneur Erik Bergman pledges over $1M in CTTMF shares to Founders Pledge, a global community of entrepreneurs, and donates another $100,000+ as an operational supporter.
Erik Bergman launched Great.con in 2018 with a mission to end the global climate crisis. Using his expertise in iGaming, Erik wanted to build a revenue-generating platform that would help carry out this mission.
The business concept of Great.com is to build the world's most trusted iGaming review website, which would generate profits through affiliate partnerships – 100% of which would be donated to vetted charities working to solve climate change.
Not only is the business concept unique, but the organizational structure and management of Great.com is also groundbreaking. Transparency is one of its core values with employee conditions and work culture shared openly. For example, Great.com records and publishes weekly meetings to its website along with employees' salaries.
Erik was quoted in Forbes saying that "I believe the people we want to attract and want in our team – are the same people that resonate with transparency."
The ambition of Great.com is not just to end the climate crisis but to challenge the traditional norms associated with work. Erik has set out to build a more open, inclusive, and sustainable organization which he hopes will set the blueprint for other companies to follow.
Since its inception, Great.com has donated more than $225,000 to charitable causes. Now, another donation of $100,000 is being made to help fund the operational costs associated with Founders Pledge – a global community of more than 1,400 entrepreneurs. Every member of Founders Pledge must make a legally binding "pledge" to donate a chosen portion of their current or future wealth to charity.
This $100,000 donation to Founders Pledge as an operational supporter will help mitigate the burden that COVID-19 has had on their organization and will enable their team to continue its efforts of expanding its community, securing more pledges, and channeling millions of dollars to high-impact charities working on key global issues such as climate change.
In addition to this $100,000 donation, Erik Bergman also joined Founders Pledge as a member and signed a future pledge to donate 20% of his shares in Catena Media (CTTMF) which is currently valued at $1.3 million.
Founders Pledge is a unique community of entrepreneurs who have a shared purpose of wanting to do the most good in the world. The organization has a research team that focuses on charity due diligence, data collection, and the curation of high-impact causes throughout the world that are being underserved philanthropically. They strive to use data and analysis to recommend charities which will offer the largest return per dollar donated.
For example, in response to COVID-19, Founders Pledge created a single fund that would enable members and the public to contribute resources into which would then be dispersed by Founders Pledge to vetted charities aimed at pandemic preparedness, stopping the spread of COVID-19, and lessening the social and economic burden on the most affected communities. Founders Pledge takes an adaptive approach with its fund allocation to
COVID-19 relief which means they are making strategic decisions every time they contribute
– choosing the cause for which that donation would have the greatest impact. Erik Bergman, founder of Great.com, comments:
"When I founded Great.com, it was because I wanted to build an organization that could make the greatest difference possible for our environment – both from a climate and organizational perspective. So, it is important for me to find ways to create compounding returns. Founders Pledge is one such organization, as they have built up unique expertise on how to create the greatest impact with charitable giving. It's an honor for me that Great.com can now help this incredible organization further their altruistic efforts."
David Goldberg, founder, Founders Pledge, adds:
"It is very welcome that Erik Bergman and Great.com join our network. We bring together entrepreneurs with cutting-edge skills that are all driven by helping to do good for our world. The exchange between members is very valuable and Great.com can now take advantage of the unique knowledge we possess, to be able to make more well-founded donations."
"My wish is that entrepreneurs and companies around the world start to be driven by serving a greater purpose. By joining Founders Pledge, I want to inspire others to do the same. You can make a difference if you do the right research and manage it through the right organizations", Erik Bergman concludes.
Powered by WPeMatico