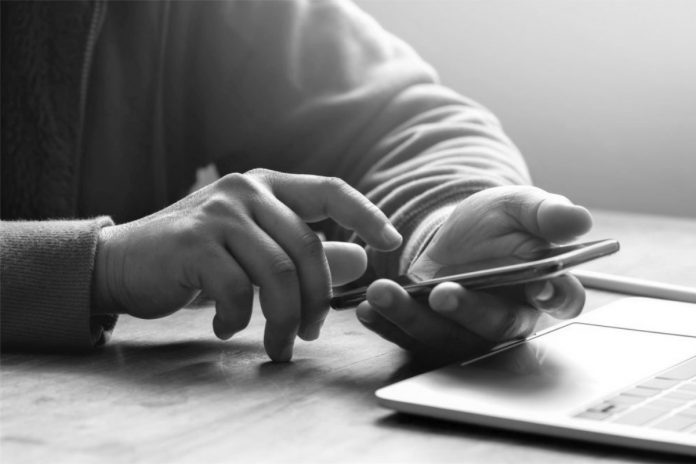 Reading Time:
3
minutes
In order to strengthen privacy safeguards, ConnectPay has released a payment verification app as a direct response to COVID-related confidentiality concerns. The app will eliminate the risk of data breach due to third party system flaws and lay a robust foundation for developing more in-depth features later on.
The pandemic has raised the alarm about a potential privacy crisis, affecting a range of industries. To tackle risks of confidentiality during the coronavirus outbreak, ConnectPay, an online banking service provider, has released a new mobile application to help ensure payment security and prevent data breach during the vulnerable market conditions.
In an effort to combat the pandemic, some countries have introduced contact-tracing applications, which require sharing personal data with a variety of third parties. This has sparked a discussion about whether access to personal data could be abused. Such threats on the privacy front typically force consumers to reevaluate the services they use and become more aware about the information they choose to share: for example, the Cambridge Analytica case, which involved a major Facebook user data leak, changed the way people communicate on social media, as their posts became significantly less personal. Now, there is a new privacy threat on the horizon, and this time it may lead to a substantial profit and customer loss, as people, once again seeking to protect their personal data, may start ignoring certain services or businesses all together.
There has always been a certain level of skepticism when it came to reliability of third party apps; yet the current situation has only exacerbated the long-standing question, debating the capability of outsourced vendors to handle massive amounts of sensitive data and ensure its safety. Therefore, getting rid of third party authorization while enhancing payment security was the main motivator behind the ConnectPay App launch. In order to better protect client data, TransUnion (formerly Iovation) provided ConnectPay with critical authentication components for a comprehensive fraud prevention framework development to be moved in-house.
"Having a third party to authorize payments may lead to a bunch of risks that aren't always accounted for. This is one of the main reasons we decided to develop our own payment verification solution," said Marius Galdikas, CTO at ConnectPay. "By moving the matter in-house, we can closely monitor transaction security, eliminate the risk of data breach due to third party system flaws, and assure our clients, as well as their customers, that, if any problems arise, they will be handled in a timely fashion."
Currently, the application offers multi-factor authentication to verify payment transactions, however, Galdikas notes, the current version of the app is only at the beginning of its roadmap. The company aims to make all digital banking services available at their clients' fingertips, as more features will be rolled out in the foreseeable future. The end-goal is to create an all-round mobile solution for all digital banking and payment transaction related services, which is fully independent from third party vendors.
"This is a continuation of the new ecosystem development: the absence of the middleman will increase payment transparency and better protect sensitive information from external threats," explained M. Galdikas. "Many organizations, even with robust security systems, have fallen victim to privacy breaches due to susceptibility of third parties they are affiliated with."
"That's why shifting focus to developing an in-house product enables us to bring more technologically sophisticated and secure solutions for the industry," continued M. Galdikas. "Additionally, this will enable us to reallocate time and other resources to R&D, and, in turn, provide the market with more solutions that could benefit their business and increase profitability."
ConnectPay continuously invests in innovative ways to limit financial fraud, and is planning to invest additional 750 thousand euros in Anti Money Laundering and Counter-Financing of Terrorism compliance solutions throughout the current year. In addition, the company restricts the grounds for illicit financial activity, as any unethical business practices are eliminated during a thorough client screening process.
Powered by WPeMatico