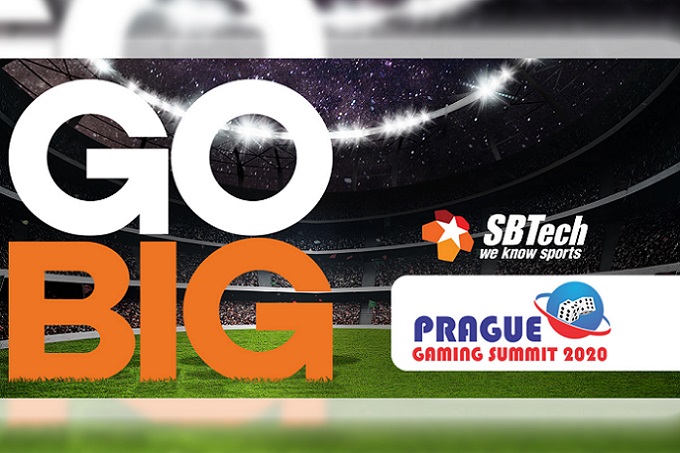 SBTech announced as Lanyards Sponsor at Prague Gaming Summit 2020.
SBTech, the award-winning global leader in omnichannel sports betting and gaming technology which powers the world's largest operators, state lotteries, land-based casinos, and horse racing companies is going to be the Lanyards Sponsor of the 2020 edition of the Prague Gaming Summit, which will take place on the 6th of March at Vienna House Andel's Prague.
As mentioned in earlier press releases the 4th edition of the Prague Gaming Summit will feature 9-panel discussion, a fireside chat, one keynote presentation, an interactive workshop and 4 round table discussion (RSVP is needed for the last 2 – workshop and round table discussions – on the following link). Read more about the workshop and round table discussions here.
SBTech has also confirmed its full commitment through the year as Lanyards Sponsor of all European Gaming Media and Events organized conference in 2020.
Founded in 2007, and with more than 1,100 employees in nine global offices, SBTech has developed the industry's most powerful, innovative, data-driven online sports betting and casino platform, serving licensees in more than 20 regulated markets.
The group supplies highly flexible and scalable omnichannel betting and gaming software solutions to clients looking for exceptional configurability, differentiation, and the quickest route to market, complemented by proven business intelligence and reporting capabilities.
Supported by unrivaled expertise in trading and risk management, acquisition and CRM, and the highest standards of regulatory compliance, SBTech's partners consistently achieve rapid growth, enhanced brand loyalty and record revenues.
For more information, visit: www.sbtech.com
Make sure you take advantage of this unique opportunity of learning and networking with the gambling industry via the Prague Gaming Summit platform, book your ticket now in order to avoid disappointment and also book a meeting with Mitch Harrison (Business Development Executive at SBTech). The seats are limited!
Order your Delegate Pass or VIP Package (Delegate Pass +Accommodation) now!