LeoVegas AB Q4: Quarterly report 1 October – 31 December 2019. LeoVegas reiterates its long-term financial targets, remove short term financial targets and raises the dividend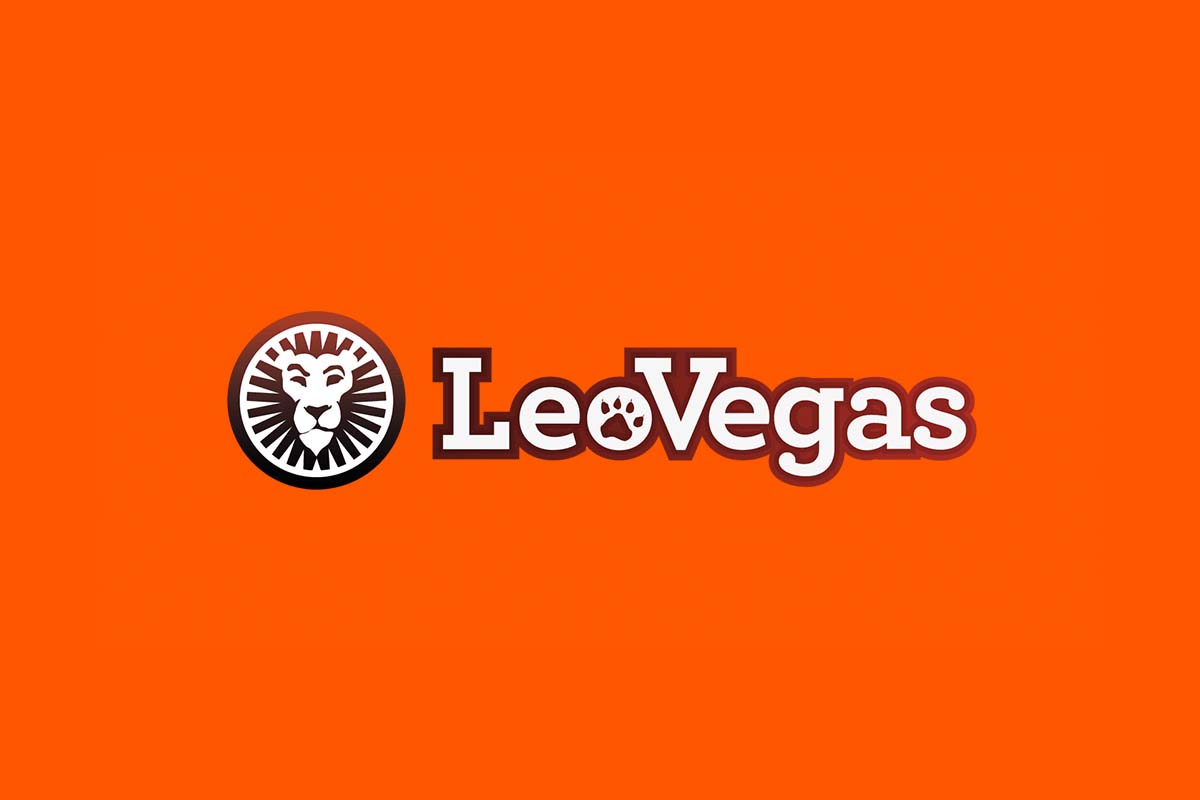 "We have entered 2020 with good underlying growth and profitability, and an ever-stronger balance sheet"
– Gustaf Hagman, Group CEO
FOURTH QUARTER 2019: 1 october–31 december 2019[1]
Revenue increased by 3% to EUR 87.1 m (84.5).
EBITDA was EUR 14.5 m (8.1), corresponding to an EBITDA margin of 16.7% (9.6%)
Adjusted EBITDA was EUR 9.2 m (8.1), corresponding to a margin of 10.6% (9.6%).
The number of depositing customers was 351,613 (327,156), an increase of 7%.
The number of returning depositing customers was record-high 207,982 (181,747), an increase of 14%.
Adjusted earnings per share were EUR 0.06 (0.06).
Events during the quarter
LeoVegas investment company LeoVentures sold the subsidiary Authentic Gaming to Genting. The sales price was EUR 15.2 m on a debt-free basis and generated a capital gain of EUR 11.4 m.
LeoVegas carried out strategic measures in the UK and has called off a move to new offices in Malta. These initiatives will lead to annual cost savings of approximately EUR 3.7 m. Restructuring costs of EUR 6.1 m are reported under items affecting comparability for the fourth quarter. At the same time, an impairment loss of EUR 10.2 m has been recognised for the Royal Panda investment.
Events after the end of the quarter
Preliminary revenue of EUR 30,1 m in January (28.7), representing growth of 5%.
In light of a more pronounced focus on profitability in an increasingly dynamic business environment LeoVegas has decided to remove the financial targets to reach sales of EUR 600 m and EBITDA of EUR 100 m by 2021. At the same time, the company has reaffirmed its long-term financial target to achieve organic growth that outperforms the online gaming market and an EBITDA margin of no less than 15%.
LeoVegas' Chairman, Mårten Forste, hired as new COO in Malta.
The Board of Directors proposes a dividend of SEK 1.40 per share (1.20), an increase of 17%, to be paid out – as in the preceding year – on two occasions during the year.
COMMENT FROM GUSTAF HAGMAN – GROUP CEO
sustainability and long-term growth
During 2019 we worked hard to reduce complexity in the Group, be more efficient and adapt to the changes taking place in the gaming industry. In parallel with this we have enhanced the attraction of our product through new functionality and greater personalisation. We have launched new brands, focused more on Casino, and expanded to new markets. Towards the end of the year we intensified the integration of our previous acquisitions, which is expected to contribute to cost savings and increased economies of scale.
Our investments in sustainability have been particularly meaningful, where LeoVegas is one of the leading operators. For example, today we have some 70 employees who work exclusively with responsible gaming and compliance.
an industry in change
2019 was a year characterised by change in our industry, with external challenges coupled to higher demands for compliance, higher gambling taxes and undertainty surrounding future regulation. In the near term this is presenting challenges to navigate in an increasingly complex world, but it also presents long term competitive advantages for a company like LeoVegas, which has a scalable organisation, proprietary technology and focus on sustainable growth along with an increasingly broader revenue base spread across several markets and brands.
We have entered 2020 with a good starting point, with an increasingly efficient organisation and many ongoing initiatives surrounding product innovation and brand expansion. Owing to the increasingly dynamic business environment and a more pronounced focus on profitability, we have decided to remove our financial targets for 2021 while we reiterate our long-term financial targets of organic growth in excess of the market and an EBITDA margin of at least 15%.
At the same time, our underlying profitable growth and favourable financial position have created the foundation for the Board's proposal to raise the dividend for 2019 by 17% to SEK 1.40 per share.
fourth quarter 2019
Revenue for the fourth quarter amounted to EUR 87.1 m (84.5), representing organic growth of 3%. Growth during the period remained good in most of our markets. Excluding the UK market, organic growth in local currencies was 11%. We are especially pleased with our performance in Sweden, where we continue to take market shares.
EBITDA for the fourth quarter adjusted for items affecting comparability during the period totalled EUR 9.2 m (8.1), corresponding to an EBITDA margin of 10.6% (9.6%). We thereby improved our underlying profit by 13% compared with a year ago despite a higher burden from gambling taxes and increased regulatory complexity, which confirms that our focus on efficiency and cost control is yielding the desired result.
A couple of weeks ago we communicated a number of strategic decisions coupled mainly to the UK and our ambitions to create a less complex and more scalable organisation. These initiatives gave rise to one-off restructuring costs that affected fourth quarter earnings by a total of EUR 6.1 m and are expected to lead to annual cost savings of approximately EUR 3.7 m. The savings consist mainly of platform and product costs, a more efficient organisation and more optimized premises.
During the fourth quarter we recognised a capital gain on the sale of Authentic Gaming, which was sold in October. The capital gain was EUR 11.4 m. EBIT for the fourth quarter was also affected by an impairment loss of EUR 10.2 m related to goodwill in Royal Panda.
markets
We had favourable performance in most of our markets during the full year 2019. Three of our major markets, Sweden, the UK and Germany, underwent major changes during the past year. In Germany, the removal of a key payment services provider affected our revenue during the fourth quarter. Development improved gradually during the quarter in pace with customers finding alternative payment methods. We are now growing again sequentially month-on-month in Germany. We are confidently waiting for clarity regarding what future regulation will look like in Germany. Based on the most recent information, the German federal states are now in agreement to regulate the market at the national level at the end of 2021.
As previously communicated, we are addressing the challenges in the UK by migrating all of our brands in the UK to our proprietary technical platform. In parallel with this we are refining our brand portfolio and closing Royal Panda in the UK. Altogether these measures are leading to a more focused and efficient operation and opening up economies of scale within the Group. Revenue for the remaining operations in the UK, consisting of 13 brands, grew 15% over the third quarter and showed good profitability. Royal Panda will now focus entirely on fast-growing markets outside the UK.
In the Swedish market we are stronger than ever. It is clear that we are benefiting from our strong brand, focus on responsible gaming and experience from regulated markets. In addition, GoGoCasino has exceeded our expectations and was successful in the strategy of filling an empty space in the Swedish casino market. December was record-strong and we ended the year with revenue as well as the number of customers at record high levels. During 2020 we expect to see the authorities taking a harder line against unlicensed actors, which will improve channelisation and consumer protection in the Swedish market.
Comments on first quarter 2020
Revenue for the month of January amounted to EUR 30.1 m (28.7), representing growth of 5%.
Royal Panda in the UK, which was closed in January, is not expected to generate any significant revenue during the first quarter. During the fourth quarter Royal Panda generated revenue of EUR 1.1 m in the UK.
With good momentum in many of our markets and a number of growth initiatives, we are looking forward to the remainder of 2020. We continue to work hard to deliver profitable growth at the same time as we are working to live up to our vision, to be "King of Casino".
Presentation of the report – today at 09:00 CET
To participate in the conference call, and thereby be able to ask questions, please call one of the following numbers: SE: +46 (0) 8 50 69 21 80, UK: +44 (0) 20 71 92 80 00, US: +1 63 15 10 74 95, Confirmation code: 9682129 or join at the web https://edge.media-server.com/mmc/p/g9y6w2q8
Calling All Gamblers: Scatters Club to Host First-Ever Gambling Streamers Awards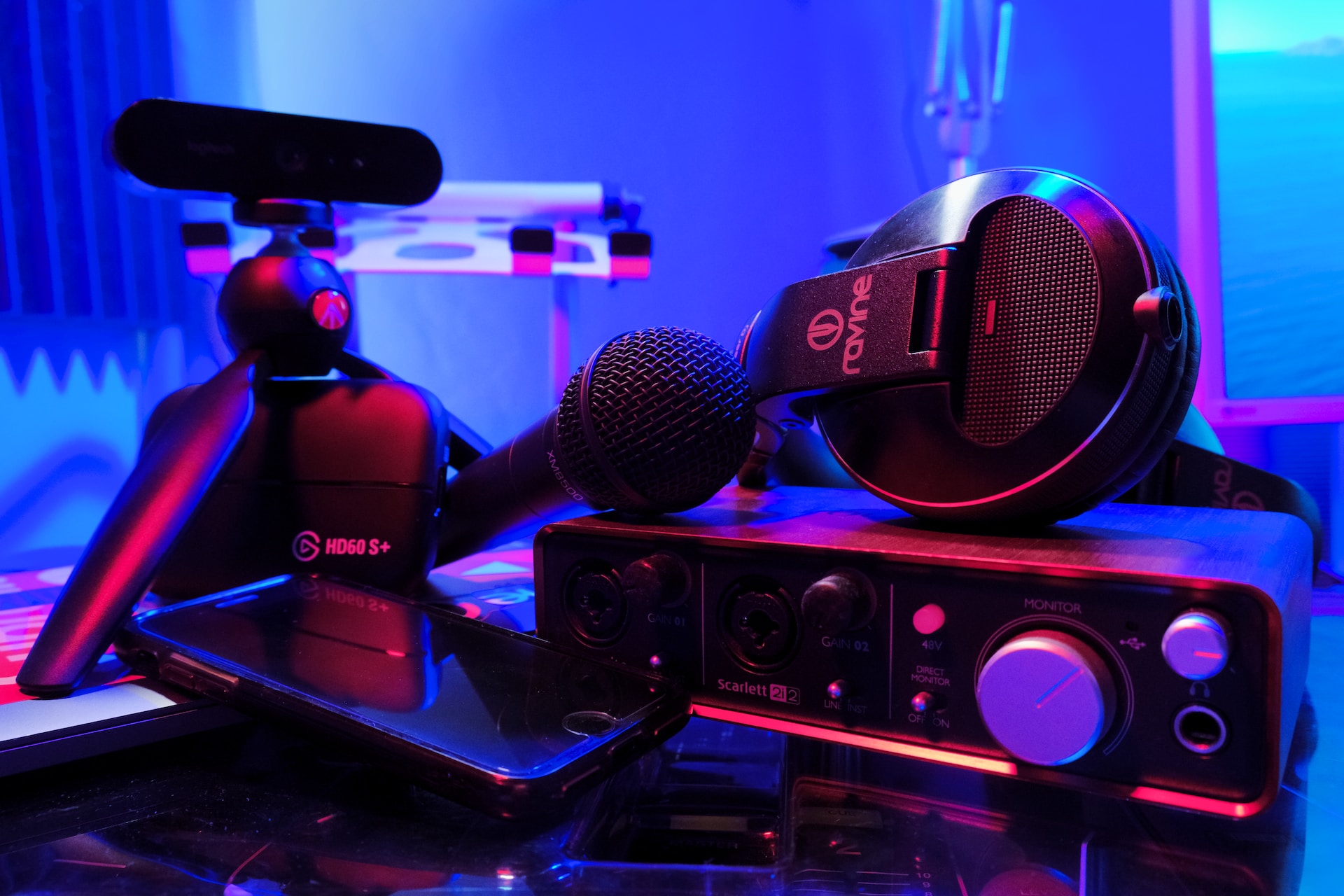 Reading Time:
2
minutes
Scatters Club, a global community of passionate gambling streamers and players, announces the first-ever online Streamers Awards. This online event was created to spotlight the brightest stars in gambling streaming.
Scatters Club rolls out the red carpet online for top streamers. The event will celebrate the creative achievements of gambling streamers, and awards and global recognition will go to the best performers.
Nominees will vie for the ultimate prize: the audience's love and the Scatters Crown Trophy. Everyone is welcome to nominate their favorite streamer on this website, or streamers can self-nominate in a category that highlights their flair and creativity. 
Nominations are open from December 4 to December 30 for international applications: 
Most Hilarious Reaction to a Win

Most bright Reaction to a Lose

Coolest Background

Craziest Outfit

Best Streamer Collaboration

Community Champion

Rising Star in Gambling Streaming

Most Responsible Streamer

Everyone's Favorite Gambling Streamer 

The Best Female Streamer
All submitted and approved applications are placed on the long list for their respective nominations, and the vote-casting period begins. Every fan of gambling can vote for their favorite streamer on a dedicated page.
After that, the TOP-5 streamers in each category will be shortlisted, and public votes will determine the leaders in various nominations.
As gambling fans cast their votes for the shortlist, the jury voting begins. The jury choice will remain under wraps and will only be revealed during live air on February 1, when the winners will be crowned as streaming legends.
The voting period wouldn't be complete without the audience's favorite bets. Top Five Streamers will be chosen for the Legend of the Year title based on the stats provided by Casinolytics, a Scatters Club's partner. Everybody is invited to place bets on who they think will be crowned with the title. Predictions can be submitted from December 8, 2023, to January 30, 2024. The winners will be announced online on February 1, 2024. 
To make the award night genuine and thrilling, Scatters Club will invite a secret host. Amping up the fun, famous gambling streamers will make guest appearances to announce the nominations and winners chosen by a special jury. The names of the jury and guests will be revealed soon along with many more mind-blowing features of this event.
Stay tuned for the Streamers Awards updates while spinning your reels!
2rbo Affiliates Shortlisted for Best Newcomer at iGB Affiliate Awards 2024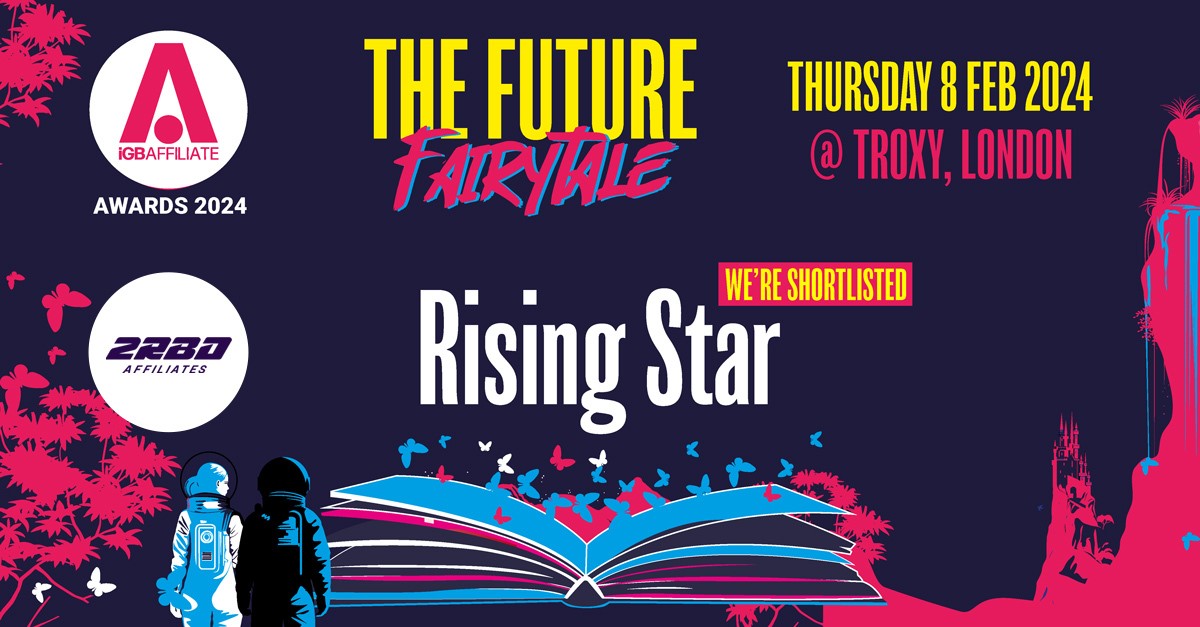 Reading Time:
< 1
minute
2rbo Affiliates, a standout casino and sportsbook affiliate program, is thrilled to announce that it has been shortlisted for the Best Newcomer category at the iGB Affiliate Awards 2024. This recognition is a testament to the hard work, dedication, and strong partnerships that the team at 2rbo Affiliates has built since its launch in 2023.
Jonjo Walsh, Affiliate Manager at 2rbo Affiliates, said, "Being shortlisted for the Best Newcomer category is an incredible achievement for our team. We've put in a lot of effort, built strong connections with our partners, and it's gratifying to see recognition for all our hard work. A big thank you to everyone involved, and to iGB Affiliate for shortlisting us."
2rbo Affiliates, launched in 2023, operates under four licenses (SGA, MGA, DE, and IE) and manages seven licensed brands. The company offers a range of pricing models, flexible commissions, and no negative carryover, providing a reliable return on affiliates' efforts. A stellar ReferOn platform ensures easy and efficient affiliate management.
The iGB Affiliate Awards 2024 are part of the iGB Affiliate London 2024 event, designed to celebrate individuals and teams in affiliate marketing and iGaming. The awards will take place following the second day of iGB Affiliate London on 8 February 2024.
Summary from the Extraordinary General Meeting 2023 of Raketech Group Holding PLC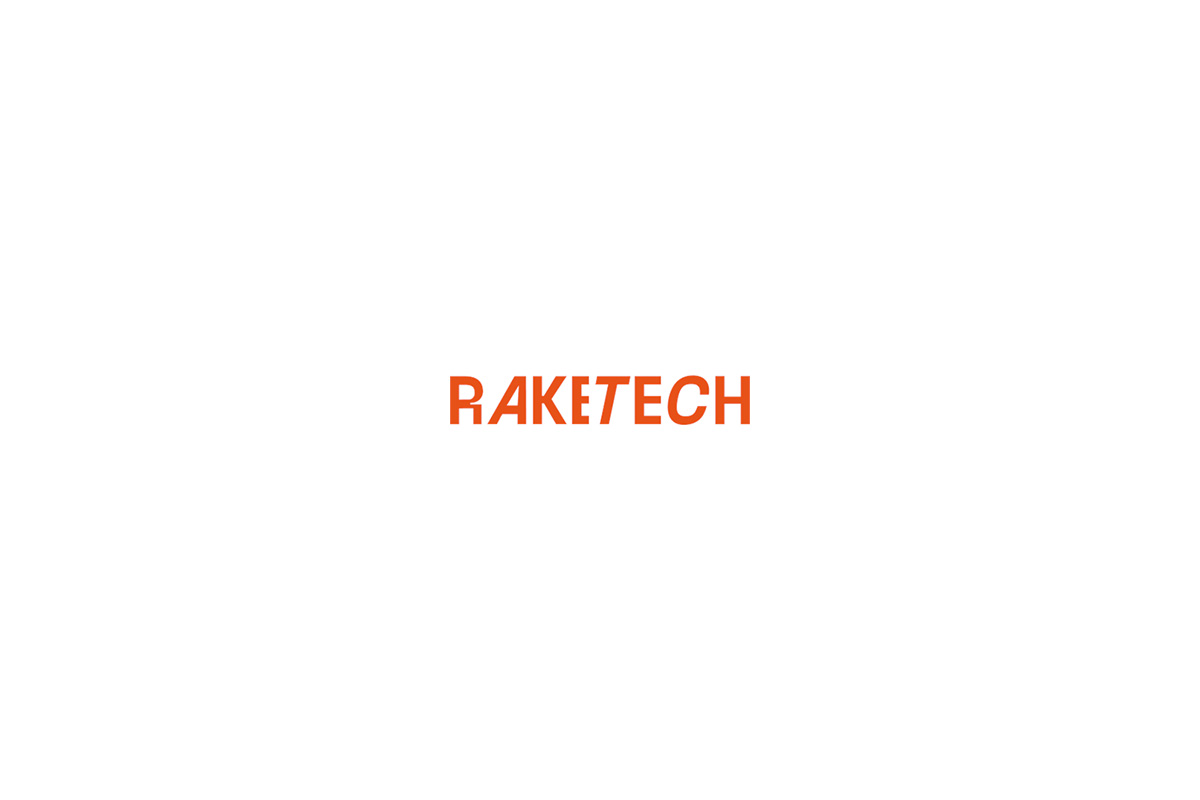 Reading Time:
< 1
minute
The shareholders of Raketech Group Holding Plc gathered in Malta on 24 November 2023 to hold an extraordinary general meeting. The following resolutions were made:
It was unanimously resolved that Marina Andersson and Patrick Jonker be appointed as members of the Company's Board of Directors for the period running until the next annual general meeting.
Marina Andersson brings over 20 years of vast senior corporate development and M&A experience from latest Stillfront Group and Deloitte. She has previously worked with financial and strategic advisory, transaction structuring, financial analysis, and company valuation at Carnegie and ICECAPITAL and will bring this expertise to the boardroom at Raketech.
Patrick Jonker brings many years of relevant and successful experience from senior positions within international casino as well as sportsbetting operators such as Betsson Group as MD, and William Hill as International MD.
The two new members of the Board will replace Pierre Cadena who resigned from the role as director of the Company on 9 October 2023, with immediate effect, and Johan Svensson, who opted to step down from the director role on 10 October 2023, to focus entirely on his role as Chief Commercial Officer for the group, where he will continue to work closely with senior management and CEO, Oskar Mühlbach.
In light of the above, the Board of Directors is now composed of the following members, all of them appointed until the end of the next annual general meeting:
Rolf Ulrik Bengtsson, as member and chairman of the Board of Directors
Erik Johan Sebastian Skarp, as member
Clare Marie Boynton, as member
Marina Andersson, as member
Patrick Jonker, as member.