Diving Deep into the US Gambling Landscape: An Exclusive with Mr. Gamble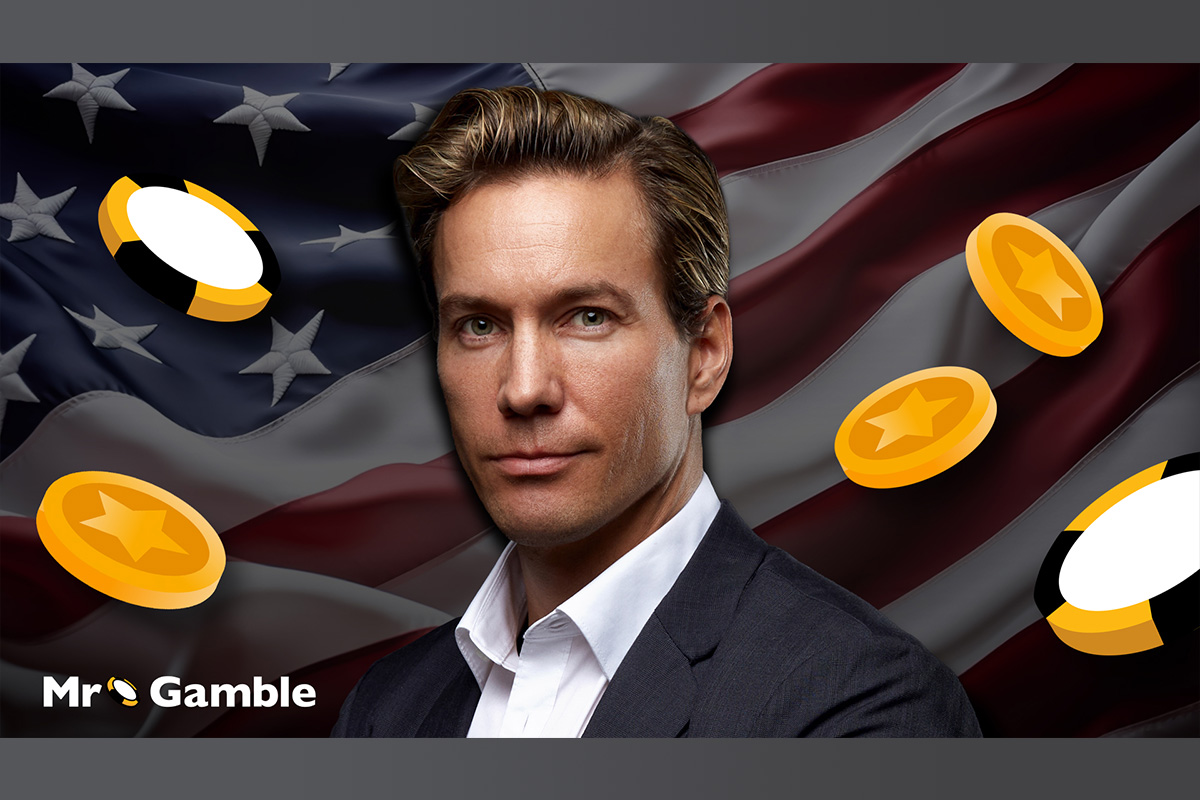 Reading Time:
4
minutes
The US gambling market stands as a testament to the evolving landscape of global gambling, where state-specific regulations, technological advancements, and shifting consumer preferences continuously redefine the boundaries of the industry. In this candid discussion, Paul Puolakka, Chief Marketing Officer at renowned casino comparison portal Mr. Gamble, will share insights into navigating the multifaceted US gambling market.
It seems that the United States are in the sights of most casino affiliates nowadays. Why is that?
The US gambling scene is legendary. From the neon lights of Vegas to the poker tables of Atlantic City, it's a market that's both iconic and evolving.
The 20th century saw the rise of Las Vegas as the gambling capital, with New Jersey's Atlantic City joining the fray in the late 1970s. The past two decades have witnessed a surge in online gambling, with states gradually legalising various forms of it.
Despite the regulatory maze, the US offers a goldmine of opportunities. We're not just entering a market; we're diving into a rich history and culture of gambling. And we're ready to make our mark.
Are there any potential difficulties with regards to tackling the US market?
The US is unique. Instead of a one-size-fits-all approach, each state has its own playbook. 
Without going into too much detail, let's take a look at Nevada where casino gambling has been legalised since 1931. And then there's California, with its rich history of tribal gambling, but no official decision on real money online gambling.
One would think it'd be the other way around, but here we are.
With each state playing by its own rules, how does Mr. Gamble plan to tackle this diverse landscape?
It's like a jigsaw puzzle, each state a unique piece. Our strategy is to be agile, adapting our offerings to resonate with each state's ethos. It's a challenge, but it's also an opportunity to craft bespoke experiences for every market segment.
The US has been a trendsetter in the gambling world. How has it influenced global trends?
The US is the birthplace of modern gambling. Icons like Las Vegas have not just been entertainment hubs but trendsetters. Even the word "Vegas" has become synonymous with gambling.
The world looks to the US for the perfect blend of entertainment and gambling. While Europe has led the online space, the US's legacy gives it a unique edge. We're here to merge the best of both worlds.
In the diverse US gambling market, how can companies ensure their offerings resonate with local audiences?
First things first, localization is key. By understanding the local culture, preferences, and regulations, companies can tailor their offerings to truly resonate with local audiences, setting their brand apart in the process.
Partnerships are also invaluable. Collaborating with local entities, whether they're casinos or other businesses, can provide a solid foothold in new markets and offer mutual benefits. By actively engaging with the community, you can create lasting relationships with users.
Lastly, technology. By leveraging cutting-edge tech, you can offer seamless experiences, from mobile apps to VR casinos, appealing especially to the tech-savvy younger demographic.
Speaking of the younger demographic, how has the US gambling market evolved over the generations?
Historically, the US gambling market was centred around brick-and-mortar establishments like casinos in Las Vegas and Atlantic City. The older generation, the Baby Boomers, saw the rise of these iconic destinations. However, with the advent of technology, Millennials and Gen Z are now more inclined towards online platforms, mobile apps, and eSports betting.
What are the primary differences in gambling preferences between older and younger generations?
Baby Boomers and Gen X often prefer traditional casino games like slot machines, poker, and blackjack. They value the tactile experience and the social aspect of visiting a casino. On the other hand, Millennials and Gen Z are drawn to online slots, virtual sports, and fantasy leagues. They value convenience, tailored experiences, and the integration of gaming with social media.
Are there differences in attitudes towards responsible gambling across generations?
Absolutely. While all generations value responsible gambling, younger generations, armed with more information and digital tools, are more proactive. They often set betting limits, use self-exclusion tools, and are more aware of the signs of gambling addiction.
With the generational shift, do you see any challenges for the traditional gambling establishments in the US?
Right now, traditional establishments face the challenge of staying relevant. While they'll always have a charm of their own, they need to innovate to attract younger crowds. This could mean integrating digital experiences, hosting eSports tournaments, or offering tech-driven amenities.
Companies are investing heavily in digital platforms, ensuring their offerings are mobile-friendly, and integrating with social media. They're also collaborating with tech companies, exploring areas like virtual reality casinos and augmented reality games. Additionally, there's a focus on responsible gambling tools tailored for digital platforms.
How do you ensure this responsible gaming experience?
We're all about fun, but not at the expense of safety. We partner only with licensed casinos and have a vigilant team ensuring we're always compliant. Plus, our focus on responsible gaming ensures players enjoy a balanced experience.
In short, what is Mr. Gamble's vision for the US?
We're here for the long haul. Our aim? To be the top choice for US online casino enthusiasts. We're here to forge partnerships, understand the US pulse, and showcase what makes Mr. Gamble stand apart.
It's also a learning opportunity, aligning our strategies with the market's heartbeat. While we are in many ways experts, we still like to think of ourselves as students of the game (no pun intended).
UNITED KINGDOM TO HOST 2024 PUBG MOBILE GLOBAL CHAMPIONSHIP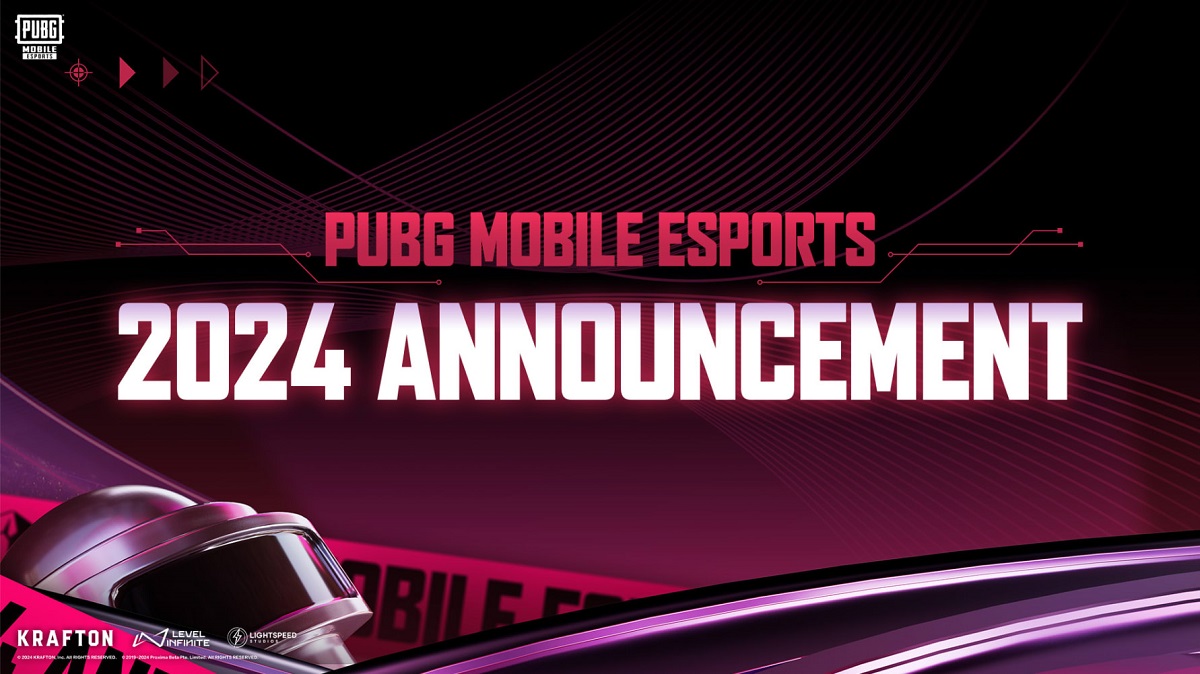 Reading Time:
< 1
minute
PUBG MOBILE Esports is thrilled to announce that the 2024 PUBG MOBILE Global Championship (PMGC) will be held in the UK, taking place live next December with a $3 million prize pool. The first time a major PUBG MOBILE event has been hosted in the UK, this tournament will bring local fans a unique opportunity to see the very best skill that the world has to offer. This news comes ahead of this year's 2023 PUBG MOBILE Grand Finals in Istanbul.
James Yang, Senior Director of PUBG MOBILE Global Esports, announced the news during the opening ceremony of the 2023 PMGC Grand Finals, with the exact UK location to be revealed at a later date. This is the first time a major PUBG MOBILE event has been held in the country and the first in Western Europe since 2018.
The highlight of the PUBG MOBILE Esports calendar, the PMGC brings together dozens of teams from around the world to compete in the ultimate showcase of talent. This year's Grand Finals are taking place this weekend in Istanbul, Türkiye, where the final sixteen teams remaining in the competition will battle it out to become PUBG MOBILE World Champion.
Joining next year's PMGC in the top tier of PUBG MOBILE Esports events, as well as next year's midseason tournament in Riyadh, Saudi Arabia, is the PUBG MOBILE Global Open (PMGO), which will take place in Brazil throughout March and April 2024 and feature a $500,000 prize pool.
New Year's Eve at Harrah's Cherokee Casino Resort and Harrah's Cherokee Valley River Casino and Hotel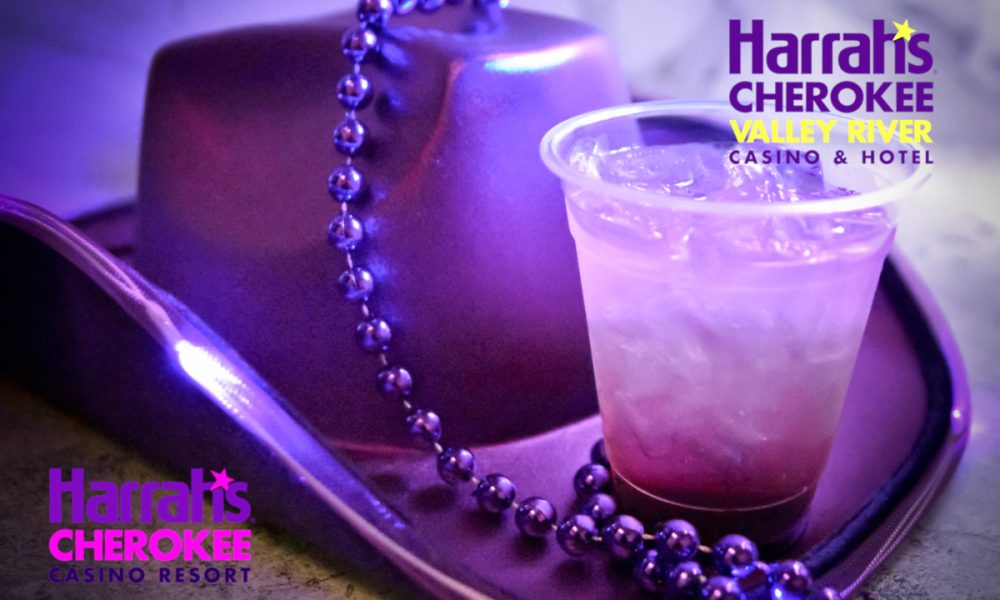 Meet Us At Midnight at Harrah's Cherokee Casino Resort in Cherokee, North Carolina, and Harrah's Cherokee Valley River Casino and Hotel in Murphy, North Carolina, to start the new year in style.
With various exciting ways to enter 2024, Harrah's Cherokee Casinos offer the ideal holiday experience all within driving distance of Knoxville, Chattanooga, Atlanta and Asheville.
Harrah's Cherokee Casino Resort
Spin to Win: Chance to Win a Million – On December 31, 2023, drawings will be held hourly from noon to 4pm at Myst Bar for five lucky guests to win up to 12,600 in free play or $1,000,000 in cash.
New Year's Eve Party at Wicked Weed Brewpub – Wicked Weed will host a New Year's party with live music from 6pm to 2am from Kayla McKinney and late-night DJ Burr, food and drink, midnight ball drop, dancing and more.
Comedy Zone – Start the new year off laughing with comedian Kevin Lee at a 7pm or 10pm comedy show. The second show ends just before midnight, so stick around for a New Year's Eve countdown and toast. Purchase tickets at CherokeeComedyZone .com.
Myst Bar – Snag your New Year's Eve VIP package at Myst Bar. Packages include a bottle of champagne, front row seats to live entertainment at Myst Bar and party favors. Reservation link coming soon.
Party Like a VIP – At a special rate of $1,299, guests will receive a guaranteed hotel room on December 31 at the resort plus entrance to the VIP party complete with an open bar, live entertainment, buffet and giveaway items. Use group code NYE2023 online.
New Year's Eve Giveaways – To help ring in the New Year, stop by Myst Bar to receive a free festive necklace or hat.
Live Entertainment at The Cherokee – Enjoy live entertainment from pianist at The Cherokee hotel lobby from 2pm to 6pm then head over to Guy Fieri's Bar for 'off da hook' drinks and beats from the DJ until 12am.
Harrah's Cherokee Valley River Casino and Hotel
Roll Into a Million – January 1, 2024, drawings will be held hourly from 11am to 4pm at the promotions stage for six lucky guests to win up to 12,000 in free play or $1,000,000 in cash.
New Year's Eve Entertainment – New Year's Eve, enjoy an indoor light show from 2 pm to 1am along with live entertainment at the promotions stage from DJ Do It (2pm to 10pm) and Whiskey Rose Band (10pm to 12am).
New Year's Eve Giveaways – Prepare for the party on New Year's Eve with a free necklace and hats available at Caesars Rewards and Starbucks.
Specialty Cocktail – 'Midnight Fizz' featuring vodka, razzmatazz, blue curacao and starry available at casino floor bars.
Start 2024 with some fun by kicking off the New Year at Harrah's Cherokee Casino Resort and Harrah's Cherokee Valley River Casino and Hotel.
Blaze Roulette Chosen for Casino Barriere Montreux's GAMRFIRST Live Online Casino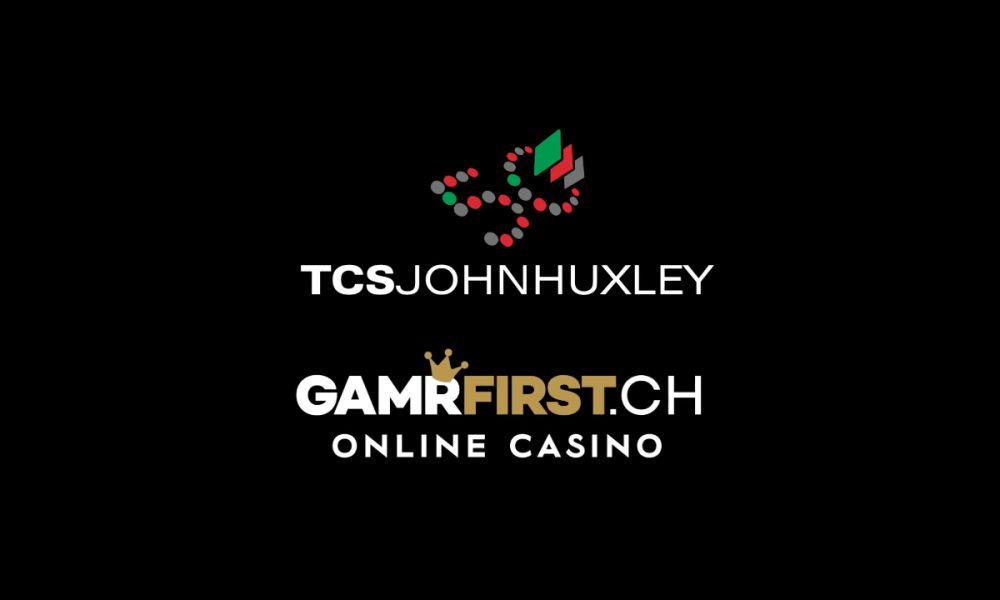 Recently installed at the beginning of November, TCSJOHNHUXLEY is proud to have been chosen to supply a Saturn Roulette wheel, Ora Grande display and its unique Blaze Roulette for Casino Barriere Montreux's first online live casino games. With stunning in-game animations as well as illuminating winning bets and pay-outs, Blaze technology gives players both in the land-based casino and online the chance to experience the thrill of the live game.
First launched at the beginning of 2022, Groupe Barriere's GAMRFIRST online casino platform offers Swiss residents the chance to discover a fun, high-end, responsible gaming experience along with excellent customer service and a live chat facility available seven days a week, operated by multi-lingual advisors speaking the country's three official languages.
"We are delighted to be featuring Blaze Roulette as our first step to bring online our land-based casino experience," the Director of GAMRFIRST, Clement Govinda, said. "The high impact animations add to the excitement of the game along with the ease of players seeing winning bets and payouts illuminated, making the whole experience enjoyable and seamless."
"We are very proud to be part of this innovative experience and would like to thank the Groupe Barriere head office and Casino de Montreux for their trust in our table games products and our team," the United Kingdom and Europe Managing Director for TCSJOHNHUXLEY, Nicci Smith, said. "We wish this venture every success."
As the industry's only patented table technology to illuminate custom video animations through the layout, Blaze Roulette features eye-catching energy efficient LED lights fitted below the surface of the gaming table that display unique 'attract sequences' and custom-themed animations while also highlighting winning numbers and pay-outs.
Also featuring baccarat, sicbo, Money Wheel and craps, the Blaze range has proven to be an exciting addition to any gaming floor and has been adopted extensively throughout the global live gaming market.
In combination with the industry leading Saturn Roulette wheel and Ora Grande winning number display, the Blaze product suite not only provides stunning graphics but it also increases security on the casino floor and assists dealers with game accuracy. Players and gaming staff instantly benefit from seeing winning numbers clearly highlighted and, with the improved visibility of these sections, pit bosses and security staff can easily monitor game procedures from a distance.