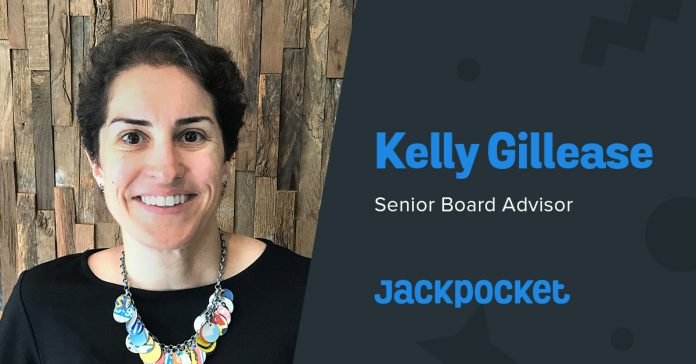 Jackpocket, America's #1 lottery app, has appointed Kelly Gillease as a senior advisor to its board of directors. Stepping into this role, Gillease will work with Jackpocket's board and executive team to help guide the company's short and long-term marketing goals as it continues its rapid growth and product expansion.
Gillease brings over 20 years of experience driving strategic growth and scale at consumer startups, including StudyBlue, TripAdvisor, and Viator. Most recently, in her over 4-year tenure as CMO at NerdWallet, Gillease helped establish NerdWallet as the brand of choice for personal finance news and information as well as developed a best-in-class marketing team across multiple channels. She was also a key contributor to NerdWallet's mergers and acquisitions strategy, international expansion, and the company's IPO in 2021.
"We are thrilled to welcome Kelly as a senior advisor and are looking forward to tapping into her extensive marketing experience as Jackpocket continues to expand. Kelly is a proven marketing leader, and her counsel will be invaluable as we continue to grow and innovate in the lottery and gaming space. We have a very exciting year ahead," said Peter Sullivan, founder and CEO of Jackpocket.
Following immense growth in 2022, Jackpocket continues to expand in 2023 and is now available to users via mobile app and desktop in 16 states across the country. To date, Jackpocket users have won more than $275 million in lottery prizes, with 29 individuals winning prizes worth $1 million or more.
"It's been amazing to watch Jackpocket's rapid growth in the digital lottery space over the last decade. Now, I'm excited to help the team push the company forward in its mission to create the best lottery and gaming experiences for consumers across the country," said Gillease.