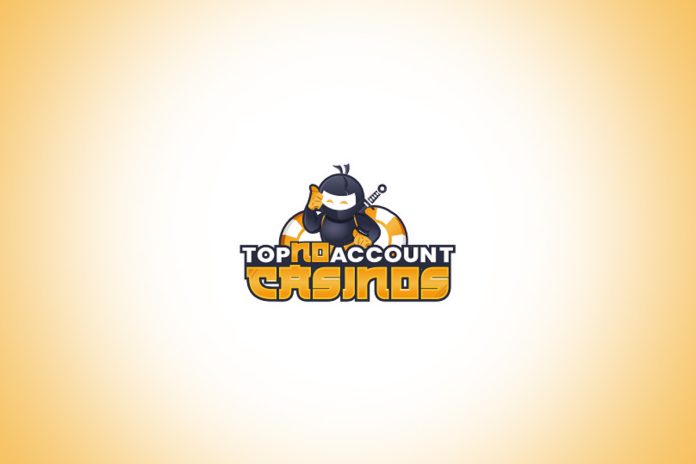 Reading Time:
2
minutes
Over the past years, TopNoAccountCasinos.com has become one of the most well-known and trusted online casino news sites. Now, to keep up with their high standards and reflect who they are as a company, they have hired one of the most well-known and appreciated web agencies in the iGaming industry. The mission: To help Topnoaccountcasinos.com create a new website design reflecting the growth and the quality of the information presented on the site. 
The team at Topnoaccountcasinos.com is genuinely passionate about what they do, and with all the industry experience gained over the years, players can be sure they are in safe hands. Regardless of their experience with online casinos, Topnoaccountcasinos.com promises to guide them to a secure casino site that is full of first-class casino entertainment.
Re-vamped for readers' convenience
TopNoAccountCasinos.com has re-vamped its website to reflect the site's quality and the growth that has been done during the last couple of years. 
The new website features and easy to navigate design with a colour scheme that is easy on the eyes. Jump Links have been added for quicker navigation. The latest version of the website features unique top lists, quick facts, short casino reviews and a never seen before quiz section that, in a fun and easy way, helps you to confirm what you just learned on the site. Visitors of the site can expect more of the same quality content they are used to but presented in a way that makes it even easier to find what they are looking for. 
"Topnoaccountcasinos.com is the result of all the hard work and industry information that I've gained over the years. I want to share this with fellow players so that they can discover the true beauty of online gambling," says founder Max Deranker on the Topnoaccountcasinos website.
"I am thrilled about the fact that we started off as a one person project, when I was let go from where I was working at the time, to now being a team of 7 highly skilled people. And we're just getting started! " Max added.
A bright future
TopNoAccountCasinos.com has been a labour of love for the team behind it. They have years of experience in the online gambling industry and finally decided to put all their knowledge in one place. The website is a goldmine of information for players who want to learn more about online gambling. It is also an excellent resource for those looking for new and exciting online casinos.
The team behind TopNoAccountCasinos.com is committed to making the website the best it can be. They are constantly adding new and innovative features to the site and always looking for new ways to improve the user experience. In short, TopNoAccountCasinos.com is poised for success, and the team behind it is determined to make it the go-to destination for all things gambling.
Powered by WPeMatico