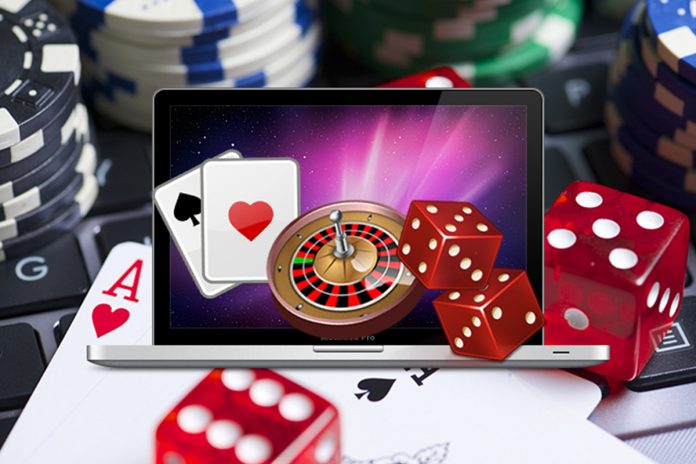 Some online casinos ask documents on registration
In order to start playing at an online casino, each of these gaming platforms requires an account verification procedure. This is done to avoid money laundering and to ensure that only adult users play. Also, the presence of verification gives the casino security service an opportunity to track down cheaters, who may use bonuses and promotions on a large number of registered accounts. In addition, passing the verification is a prerequisite for those online casinos, which undergo licensing. The licensor itself insists that each player must provide documents so that the tax authority can monitor the casino's profits and losses.
It is quite easy to go through the identity verification process at an online casino. But, sometimes you have to wait a long time for a response from the support team. To be verified, simply log in to your account on the online casino website. Then, in your profile, select Verification and follow the simple instructions to upload the necessary documents. Generally, most licensed online casinos require any form of identification. In most cases, you have to provide a passport, but a driving license may suffice. This is needed to identify you as an adult as a requirement of gambling regulators. You can either scan this document or simply take a photograph and send it in. This is enough to prove your identity.
The second step is to upload a payment document which confirms that you have a bank account or that you are a utility bill payer. From this, we can conclude that the next step in the verification process is to send a bank statement or utility bill. Here you will also need to provide scanned copies of these documents, or take photographs. Once you send these documents for verification the casino security will check them and if everything is in order, you will be informed that the identity verification has been passed.
Most online casinos ask to pass KYC on withdrawals
Generally, online casinos try to make it easier for their players to register on the gaming platform. One such simplification is the new game model, where customers can register and start playing immediately by entering only their username, email and password. You can then deposit funds into your account, receive a bonus and start playing. However, as soon as you want to withdraw from your account, you will be asked to verify your identity.
In fact, it is a very interesting model where the user is not forced to register for a full casino. Instead, the player simply gives basic information, deposits funds and starts playing. You will get all the bonuses and starter rewards that other players also get, this registration process does not disadvantage you in any way. The only rule is that you need to be verified as soon as you request your winnings. Usually, as soon as you request a payout you will get an email from casino security asking for your documents. This can either be done on the online casino website in your profile or you can send the data back in an email.
Very few casinos do not require ID at all
Yes, it's true. But, it is not indicated by the fact that the casino is engaged in any fraudulent activity. Rather, it is indicated by the fact that under the terms of the license you can withdraw winnings that are 2 times the amount of your deposit. To give you a better idea here is an example: you deposited 500 USD and won another 500 USD on top. You have 1,000 USD on your balance and you can withdraw it without giving any documents. However, once the withdrawal is more than 2 times the size of the deposit, then verification will be required. But, not all licenses allow you to do that.
Cryptocurrency payments, on the other hand, are much easier. With most online casinos, you can make deposits and withdrawals without verification. Casino howto gives an idea of how simple it is. You simply register your account as usual and log in. Then you fund your account by depositing funds into your cryptocurrency account and start playing. When you are done, you can simply withdraw your funds in instant mode to your cryptocurrency wallet. Everything is simple and there is no problem.
However, it does happen that players fall for scammers and gamble at casinos that do not require verification and are left with no money. As a rule, such scammers offer very large deposit bonuses. Particularly good bonuses will be offered to you for deposits in cryptocurrency because this payment instrument is more anonymous and cheaters are hard to find. So be sure to research the information on a particular casino as thoroughly as possible.
Powered by WPeMatico