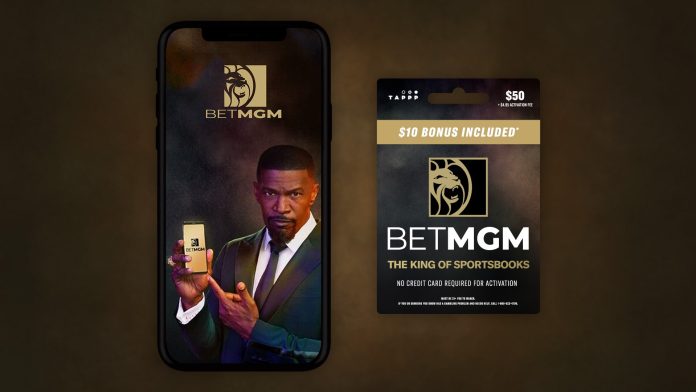 TAPPP, a New York-based technology and marketing company focused on customer acquisition and flexible consumer payment platforms, and BetMGM, a leading sports-betting and iGaming operator, announced an expansion of BetMGM's gift card distribution network. The number of stores carrying BetMGM prepaid cards will roughly double from around 6000 to more than 12,000 in the current quarter.
BetMGM's partnership with TAPPP launched in September 2021, attracting a vast group of new customers, and providing existing customers with a fast, flexible option to fund their BetMGM accounts in states in which sports betting is legal. Since its inception, the BetMGM gift card business has experienced an industry-leading redemption rate of 99%, with nearly 75% of customers redeeming their purchases within just 2 hours.
"The launch of our prepaid sports betting card business has exceeded all expectations, and we are looking forward to even greater success as legal sports betting continues to enter new markets across the country. The program's expansion this quarter is the latest phase of our continued successful partnership with TAPPP to provide customers with an easy and responsible way to fund their BetMGM accounts," Matt Prevost, Chief Revenue Officer of BetMGM, said.
BetMGM gift cards are now available in 12 states, including the recent debuts in New York and Pennsylvania and upcoming launches in Wyoming and Mississippi. This quarter's expansion will push the distribution network further into the grocery segment, a vastly underutilized retail space in sports betting prepaid cards, and within big box/home improvement retailers.
TAPPP's API-driven platform provides real-time redemption data which helps to drive BetMGM's marketing and acquisition campaigns. Further, TAPPP provides BetMGM with strategic support, payment servicing, and sales analytics all of which help drive sales and customer retention.
Powered by WPeMatico