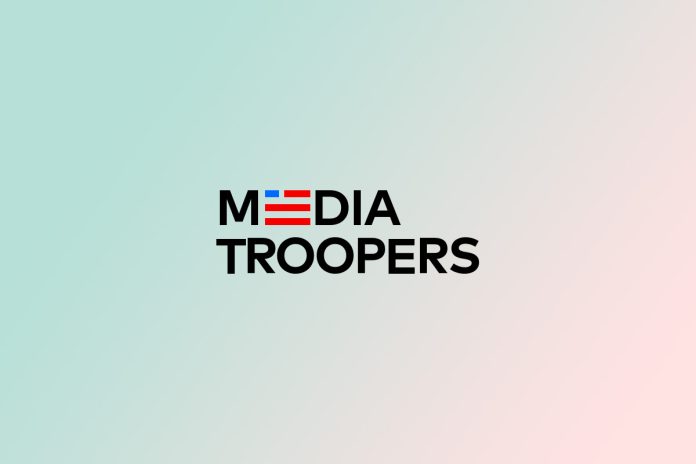 Leading digital marketing agency MediaTroopers has announced that the company has successfully obtained its revenue share license in the state of Pennsylvania. With decades of combined knowledge and expertise in the casino and sports betting industries, MediaTroopers is a leading force in the US online gambling market, providing marketing services to online gambling sites in Pennsylvania, New Jersey, Michigan, Indiana, Iowa, Illinois and many other states where online gabling is regulated.
The company's solid growth and expansion across the country have been made possible thanks to MediaTroopers being one of the first marketing agents to secure gambling licenses and enter new states as soon as they go live.
The company has been operating in Pennsylvania for quite some time, after the state legalized online gambling back in 2019. Yet, MediaTroopers initially started in the Keystone State by applying to become a registered gaming services provider and working with gambling operators in a flat fee or CPA (cost per acquisition) model. Now, MediaTroopers is leading the way for other digital marketing companies and gambling affiliates by working with online casinos and sportsbooks in a revenue share model.
Pennsylvania's Two Licensing Models
The Pennsylvania Gaming Control Board (PGCB), the state's regulatory agency responsible for overseeing retail and online gambling in the state, imposes two diverse licensing models. One is for companies who advertise and market on a CPA basis, and the other is for those who promote on a revenue share basis. As a result, MediaTroopers have had to obtain a separate license to legally and successfully operate under this model.
Sam Segal, MediaTroopers' CEO, stated that "We [at MediaTroopers] are beyond thrilled to have acquired a revenue share license in the state of Pennsylvania. While this may be our first license of this kind, we have years of experience in operating in the Keystone State. Similarly, our long-standing partnerships with the state's top gambling operators have allowed us to continually deliver top-quality bespoke services and marketing content to Pennsylvanian bettors. So partnering in a revenue share model is the next step in strengthening our alliances with PA operators."
"We also have plenty of experience operating in Pennsylvania under a CPA licensing model." Segal continued. "However, we feel that this new revenue share license will help us take our Pennsylvania partners to the next level, as it requires both parties [MediaTroopers and its clients] to commit further to quality and return on investment in the long run."
The Benefits of Revenue Share
While many companies in the US regulated gambling market have grown accustomed to operating and promoting under a CPA basis, offering revenue share services comes with many unique benefits. This innovative and contemporary model allows affiliates to have a mutual liability with their clients. Furthermore, it will also showcase MediaTroopers' dedication and commitment to forming long-lasting alliances with clients and operating reputably within Pennsylvania.
Segal confirmed, "We at MediaTroopers are confident in our players' overall quality and lifetime value at gambling sites. This new revenue share license allows us to show another part of our expertise in addition to acquiring new players. It allows us to shift our focus onto converting more potential bettors into ongoing and devoted users."
Thanks to the unique revenue share license, both affiliates and gambling operators won't be as busy aiming to attract as many new customers as possible, who will have varied player LTV (lifetime value). This way, companies like MediaTroopers can generate more users with longer lifespans who will eventually spend more time (and funds) at gambling sites. As a result, revenue share licenses make for more sustainable and long-term solutions.
MediaTroopers: Market Leader
Ultimately, MediaTroopers is leading the way for other companies and digital marketing agencies, with many more now looking toward the benefits of revenue share licenses instead of the outdated CPA model. By producing more dedicated and repeat customers, revenue share standards are a positive step for creating a better-established online and retail gambling market in Pennsylvania.
Segal concluded, "With MediaTroopers' combined experience in both the acquisition of customers and in CRM, or the retention of customers, we warmly welcome this trend. We believe this is the way forward and think it should be for other companies, too."
Powered by WPeMatico