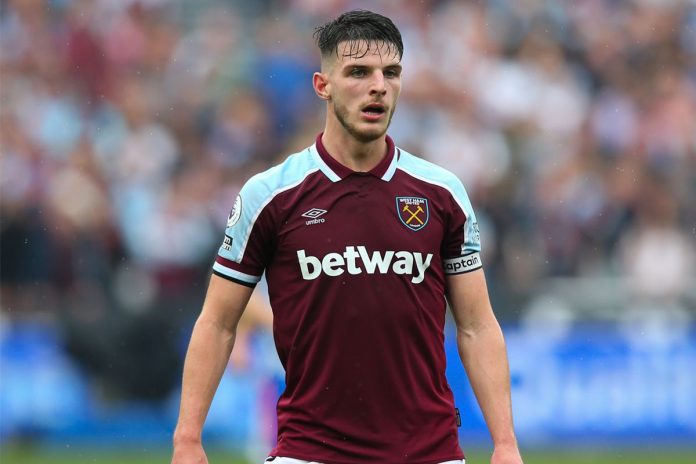 Reading Time:
2
minutes
SGHC Limited (Super Group), the parent company of leading online sports betting and gaming business Betway, and Spin, the multi-brand online casino, which has entered into a business combination agreement with Sports Entertainment Acquisition Corp, provided an update on Betway's European soccer sponsorship and partnership deals.
Betway continues to make significant progress expanding its presence and commercial relationships across Europe's top soccer leagues, recently renewing its sponsorship deal with Belgium's Croky Cup, the country's most renowned knockout competition, and becoming the official sports betting partner of the 11-time La Liga winner Atlético de Madrid in Spain. Furthermore, Betway executed an exclusive deal to become the premium sports betting partner of VfB Stuttgart, one of Germany's most successful clubs. A digital advertising deal in Italy's Serie A completes a presence across the four biggest leagues in the continent.
These agreements, along with Betway's numerous existing deals with Europe's top soccer clubs, including West Ham United, Leicester City and Eintracht Frankfurt, expose the Betway brand to millions of fans across the globe through highly visible on-site, shirt and digital advertisements.
Today, Betway is the most visible betting brand in England's Premier League due to its various levels of partnerships with 13 clubs, ensuring ~67% of the league's seasonal games feature some form of Betway branding.
Betway is also highly visible in Spain's La Liga with the brand featured in 83 fixtures per season, including all away matches for leading trio of clubs Real Madrid, Barcelona and Atlético de Madrid.
In Germany, Betway also enjoys betting partnership deals with Hertha Berlin, who, like VfB Stuttgart and Eintracht Frankfurt, play in Bundesliga, Germany's top-flight league, as well as the Europa League. Additional betting partnerships in Germany include those with Werder Bremen and Schalke 04, who play in the 2.Bundesliga.
Meanwhile in Italy, Serie A, the country's top league, has applied digital billboard replacement technology, enabling Betway to have a presence in 45 fixtures during the season.
"Betway's visibility across all of Europe's top football leagues continues to grow, keeping the brand top-of-mind among sports and betting enthusiasts. The progress we are making to ingrain the Betway brand as a constant fixture at marquee events across the world's most popular sports is core to our growth strategy. We look forward to further engaging with sports fans in new markets all over the world, including in states across the US where we are already this year making excellent headway," Neal Menashe, CEO of Super Group, said.
"These relationships demonstrate the power of the Betway brand in Europe, and we anticipate continued and imminent expansion in other major markets, like the US Since the start of the year, Betway has inked partnerships with the National Hockey League and major NBA teams like the Dallas Mavericks and the Miami Heat, and is licensed to operate in five states via the DGC relationship. We believe the SEAH and Super Group teams are synergistic together, given our overlap of careers in professional sports and of course their veteran status as global operators," Eric Grubman, Chairman of Sports Entertainment Acquisition Corp (SEAH), said.
Still to come in 2021, Super Group expects the Betway brand to partner with a number of additional sports teams and leagues across the US and globally.
Powered by WPeMatico