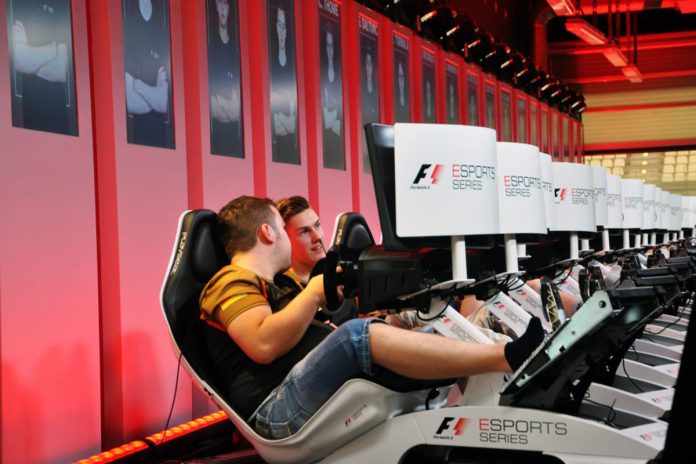 Max Verstappen (Red Bull) is just one of a number of established motor racing stars taking refuge in the virtual world of Esports following the shutdown of racing around the world in response to the coronavirus pandemic.
The F1 season-opening Australian Grand Prix was cancelled on Friday at the last minute, with the season not expected to resume until the end of May at the earliest.
It's left drivers literally twiddling their thumbs in the meantime – and now they're planning on putting their unexpected spare time to good use by taking part in an All Star Esports battle online racing event on Sunday.
As well as Verstappen, the field includes Indy 500 champion Simon Pagenaud and fellow IndyCar drivers Colton Herta and Felix Rosenquist, after the US open wheel series was also placed on hiatus until May.
"We got wind that Australia wouldn't be going on, we guessed that the IndyCar race might be canned and we already knew that the Formula E races were done," Darren Cox, founder of the Race and CEO of Torque Esports, told Reuters.
"We started on Thursday morning to put together a plan and then by yesterday (Friday) lunchtime we had the programme launched.
"We thought some of the real drivers would fancy a go but the reaction has been absolutely massive. It's snowballed really."
Cox said the free-to-air streamed race would not use the Australian Grand Prix circuit, with the track kept secret to prevent drivers putting in practice time in the simulators before the start.
BBC radio's Formula E and F1 esports commentator Jack Nicholls was the voice of the event, which had 60 drivers in three heats and the top 20 competing in the final.
"In 48 hours we've turned around what was nothing into something that looks like one of the races of the year," said Cox.