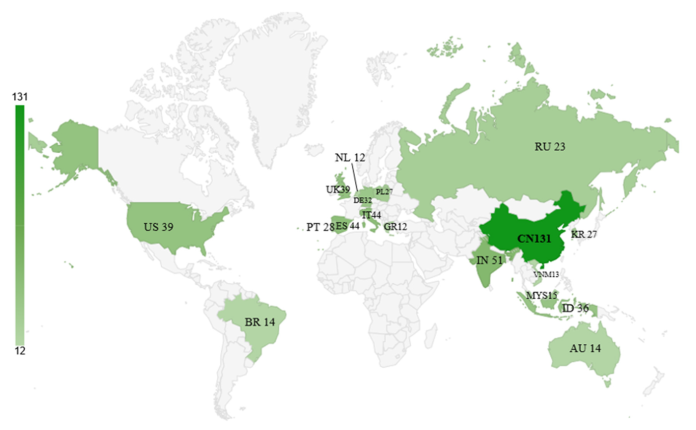 Reading Time:
4
minutes
We talk to Michael Bauer, CFO/CGO at Greentube, to discover the key elements to a successful entry into a new market.
What has to be taken into consideration before entering a new market?
Michael Bauer: The first aspect to consider is whether or not our games already have traction in a particular region, this can be in either social casino, or the land-based environment. If we see that this is indeed the case, then the decision-making process is a much easier one as clearly, this is a positive sign as to our potential within that jurisdiction.
Secondly, we have to take into consideration the market itself. How big is it, what is the overall population, how does that break down into demographic groups and what is the average income? All of these questions are pertinent. We also have to look at how the market is shaped by regulation, for example is it reasonable from a taxation perspective and in terms of products and content, or are there any major restrictions in place? All of these factors are in play when we are deciding whether or not a market is attractive to us.
By way of examples, looking at the Czech Republic and German markets, they have heavy restrictions in place on the product. Germany has a €1 limit on stakes and five seconds between spins, while in the Czech Republic, you also have maximum win limits. This can make products less attractive for players and from a supplier perspective an amended product, which is less scalable and attractive.
How important is it to utilise local expertise within a market?
It is usually very important, because markets are all different to one another in certain respects and this means a one-size-fits-all approach cannot be successfully rolled out across multiple jurisdictions. This is true for both suppliers and operators, and arguably even more crucial for the latter. Operators must have a detailed knowledge of local marketing networks, compliance aspects of regulation and local player tastes and preferences. Local expertise is an integral part of the growth journey towards being an important player in a market, there is the potential for an operator to buy their way to success through marketing, but it is a costly approach.
Are the current conditions in Germany an illustration of potential difficulties of entering a new territory?
Germany is the best current example of potential difficulties when entering a new market due to regulation. It is the first regulated market I have seen that has created an environment that is particularly unattractive for players, causing channelisation rates which are only around 20%. In addition, the regulators have struggled to issue licences. As things stand at present, what the regulation is creating does not lead to the desired outcome – the channelisation of the player base into a safe, regulated environment.
Is there an expectation for both operators and suppliers to enter every regulated region?
To a certain extent, yes. Our bigger, global customers are asking us to join them when entering new markets. We experienced this in both Argentina and Ontario, as well as other smaller regions. The issue here is that a market may not necessarily be attractive enough for us as we have too many other opportunities to tackle at the same time. When we are dealing with a smaller jurisdiction, the cost of entry and resources may be better funnelled towards the bigger openings.
Certain operators may seek to launch games on as global a basis, but this is a trend that is becoming less prevalent, which is down to different regulations and operators utilising various platforms in certain regions.
How long does it take to know whether you have been successful in a market? How is that success measured?
When a new region opens up and the regulations in place are crafted carefully, such as in the Netherlands for example, operators who gain a licence are able to ramp up quickly. We have also seen in Switzerland that markets can become very interesting, very quickly. Our measure of success is market share, where we receive feedback from operators on the success of our games. The other aspect is the GGR we are generating in a region and the number of players we are reaching. It may be that a certain jurisdiction has a weak currency, or low local purchasing power, but where there are many people playing our games. Colombia is an example of this, where the currency is not as strong as the European markets we operate in for example but we have a large player base, and can also be regarded as a success. Germany is a less than ideal example, because players are leaving the regulated market, and we cannot supply the black market.
Do you have any particular examples of successful or non-successful market entries?
The starting point of a successful entry for us is usually predicated on being first to market. We achieved that in Switzerland and the Netherlands, where on day one of regulation our games were available to play. In itself, this is a success because it's normally very tricky to be that fast. Secondly, after a certain time you look at how big your market share is. Switzerland, the Netherlands, Poland and also Norway are good examples here, as we quickly gained market share through the latter with state-owned Monopoly holder Norsk Tipping. You also have high hopes of certain jurisdictions that don't come to fruition, which despite best intentions and plenty of hard work can be out of our hands due to regulations requiring amendments of games and stakes.
Powered by WPeMatico