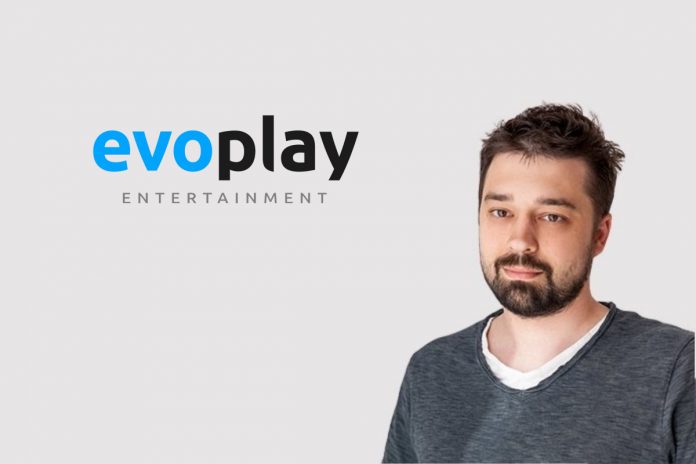 We caught up with some of our favourite Eastern European suppliers to get the low down on what they'll be bringing to the show this year.
Next up is Ivan Kravchuk, CEO of Evoplay Entertainment
Another year, another ICE! What's Evoplay Entertainment excited about this year?
ICE is one of the year's hottest fixtures – you'd be hard-pressed to find another event with so many operators and suppliers under one roof. No doubt, this year as ever will prove to be crammed with fantastic business opportunities, highlight announcements, a million new trends, and of course my personal favourite … the latest tech!
Anything in particular we can look forward to at the Evoplay Entertainment stand?
Our founding goal has been to revolutionise gaming development with some of the best tech innovation that's out there, and when it comes to our stand, I can promise you this year will be no different.
We'll be kicking off with our 2020 portfolio, which has some fantastically engaging games that I'm excited to be showcasing. However, our main fixture that will grab the limelight will no doubt be Dungeon: Immortal Evil. As the industry's first RPG (think first-person adventure) slot, we've had to start from scratch when it comes to building it from the ground up. Everything from design to the game's mechanics – it has literally been a labour of love for our stellar development team, and I'm absolutely blown away with the result.
We've designed this game to give our operators a serious leading edge when it comes to capturing the attention of the millennial generation. The latest generation of customer is looking content not only for them – but also action-packed gaming that can be shared across their online communities; from streaming on Twitch to sharing on TikTok. Smartphones lie at the core of this gaming community ecosystem, and the next 10 years are going to be all about mobile-adaptive content.
We're seeing an ever-growing list of CEE companies getting in on the action at ICE – what's your take?
I'm not exaggerating when I say that CEE is now moving as fast as Silicon Valley. From Estonia to Ukraine, the region is crammed with fast-growing start-ups, groundbreaking new tech – and of course, some truly bright minds. The level of technical education at the majority of CEE universities is outstanding, and our talent pool is arguably one of the world's best. We're proud to be part of such an exciting, fast growing region.
And for the show – any predictions for hottest topics?
When it comes to slots, I expect it to be all about merging the lines between gaming and entertainment. In such a competitive market, it's imperative to capture the user's attention as quickly as possible. We can see the same outside of our industry with the current showdown between Netflix and HBO as they battle it out to offer the best content; and the same will no doubt happen in our industry. The US slots market, which is in many ways still untapped, is also going to be hot this year – and I'm very much looking forward to talking to our partners about their business roadmaps and vision for the market.
Any advice for first-timers?
Everyone will tell you about the importance of networking – but I think ICE offers far more than this. The speaking tracks are always fantastically educational, and I'd advise first-timers to look at taking advantage of the wealth of information on offer; especially when it comes to exploring trends outside of your gaming vertical.
With 10 sectors available I would advise my industry friends to think outside the box and learn something new and evaluate how it can benefit from your product or solution. Knowledge after all, is power!