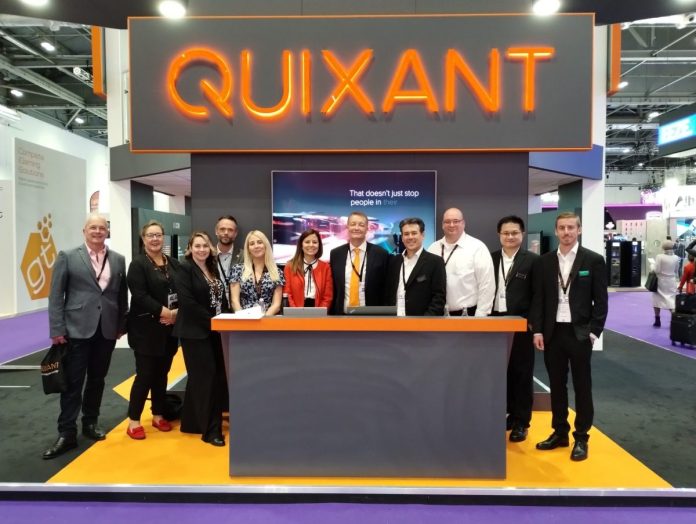 Quixant is going to participate in the Indian Gaming Tradeshow & Convention (IGA) 2023 in San Diego March 27 to 29.
Designed to provide solutions that allow customers to focus their efforts solely on content design and development, Quixant's range of game-changing solutions will be showcased at IGA booth #1924.
As supply chain challenges continue, Quixant is using its Gaming engineering expertise and supply chain knowledge to ensure customers' product requirements are met, and they are enabled to expedite the time it takes to get their products to market.
Quixant believes that when bringing cabinets to market, the focus for manufacturers should be on content, not developing hardware solutions to build them on. Now more than ever, they need the confidence that their solution is reliable and as powerful as their imagination needs it to be. That's why Quixant developed its ultimate range of Gaming hardware platforms, IQ, IQON, and QMAX. The platforms are designed to provide maximum performance based on budget, market, and product needs, and come with its market-leading software solutions as standard, which are designed to optimize game development and delivery and to expedite the time it takes to get cabinets to market.
Quixant launched its latest market-leading QMAX Gaming hardware platform at ICE 2023, which has been designed to deliver the highest resolution content, the smoothest gameplay, and the ultimate player experience.
The new, premium platform is powered by Intel, offering exceptional GPU performance, and is available with or without a dGPU, allowing customers to increase their hardware performance by adding the graphics card of their choice. Highly customizable, the platform meets the requirements of all major global Gaming jurisdictions, including GLI-11.
Eric Walla, VP of Business Development at Quixant, said: "We are renowned for providing powerful and reliable Gaming hardware platforms and software solutions to the Gaming industry, enabling our customers to focus on creating the best games and Sports Betting experiences on the planet. Speaking with customers and the wider industry in recent months, sourcing and developing hardware solutions is proving to be overly time-consuming, costly, and distracts them from developing content and enhancing the player experience – the things that differentiate their products."
Mr. Walla continued: "With Quixant, you can get your cabinets to market faster, making them stand out from the crowd. We enable you to push what's possible, adding the wow factor that doesn't just stop customers in their tracks but keeps them coming back."
Mr. Walla concluded: "Our team of Gaming technology experts is always on hand to help integrate all elements of customers' games and enhance the performance of their solutions. In addition to our traditional hardware and software solutions, we are now offering a comprehensive suite of software and integration support solutions, which will allow game designers to focus their efforts on developing the ultimate game content and player experience, as well as a collection of integration solutions. We would love to discuss this with manufacturers who are looking to expedite the time it takes to get their cabinets to market, and deliver the ultimate player experience."
Powered by WPeMatico