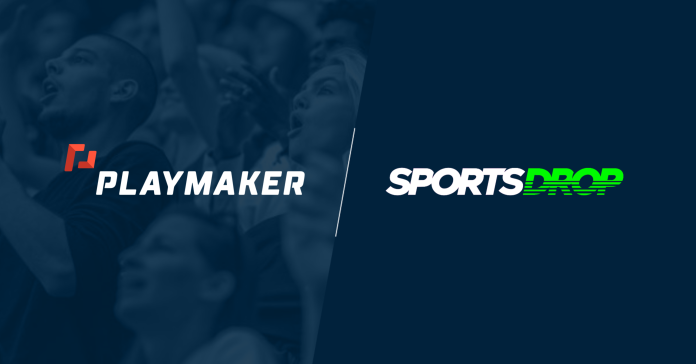 Playmaker Capital Inc., the digital sports media company that delivers authentic content experiences through its portfolio of sports media and technology brands, has acquired The Sports Drop, a US-based sports media company that focuses on NFL, NBA, MLB, and collegiate sports coverage.
The acquisition of The Sports Drop builds on Playmaker's already robust reach in the US, a key market for the company as it continues to make inroads with both English-speaking and U.S. Hispanic sports fans. The Sports Drop generates an average of more than 30 million monthly page views and 200 million monthly ad impressions, and it will contribute an average of more than 3 million monthly users to Playmaker's North American audience.
"Adding The Sports Drop to Playmaker's portfolio aligns with our thematic growth strategy of acquiring brands that add new skill sets to our team and create new opportunities for our business. The Sports Drop's following of highly engaged and attentive sports fans will complement our existing brands that have a U.S. presence including Yardbarker Media, Bolavip US, and Daily Faceoff," Jordan Gnat, CEO of Playmaker, said.
In connection with the closing of the acquisition dated April 8, 2022, The Sports Drop Founder, Mike Bellom, has joined Playmaker's senior leadership team as Head of Paid Media. Mr. Bellom is a proven digital media entrepreneur and leader with an expertise in affiliate and paid media. In his new role, Mr. Bellom will help drive revenue and cost synergies across Playmaker's ecosystem of brands.
"I am extremely proud to be joining the Playmaker family. The Sports Drop is already one of the most visited sports sites in the U.S. and by combining forces with Playmaker, we will be able to invest more resources in the creation and distribution of high-quality content that our loyal community of sports fans deserve. In my role as Head of Paid Media, I look forward to working alongside some of the most talented individuals in the digital sports media space to grow Playmaker's already robust network of highly successful digital properties," Mike Bellom, Playmaker's new Head of Paid Media, said.
Powered by WPeMatico