BETSSON WINS 3 AWARDS AT THE WOMEN IN GAMING DIVERSITY AND EMPLOYEE WELLBEING AWARDS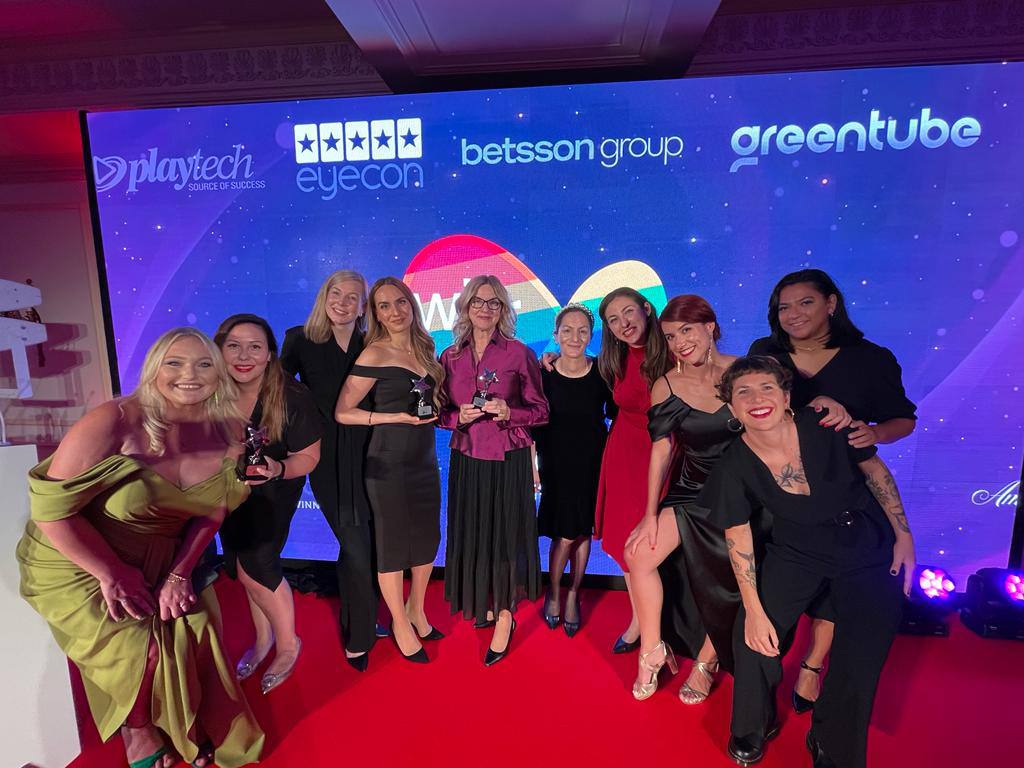 Reading Time:
< 1
minute
The three prestigious awards were won in London on 15th September 2022
Betsson Group is proud to have won three awards at last night's Women in Gaming Diversity and Employee Wellbeing Awards. These awards are an annual appointment to recognise and reward those companies within the iGaming industry that are truly championing diversity and equality.
Betsson has won the 'Company of the Year' award, the 'Best Diverse Place to Work' award, and the 'Innovation in Employee Engagement' award.
Company of the Year
The Company Diversity award recognises that Betsson has clearly demonstrate a holistic and long-term commitment to equality whether it by gender, race or sexual orientation and have delivered significant progress in creating a diverse and inclusive workplace for all their employees.
Best Diverse Place to Work
When deciding on this one, the panel of judges based their outcome on a set of values showing that the company has a committed, effective, motivated and diverse workforce. They looked at all the nominees and gave their highest scores based on how the company managed to break apart apart from the competition and how that has benefitted the business and its people. They also looked at examples of Employee wellbeing and how Betsson is making a real cultural change within its workplace for the benefit of all.
Innovation in Employee Engagement
In our modern world employee engagement is key to a successful business, and Betsson was selected as the winner of this award as it showed examples of how it engages their workforce in innovative ways. Judges looked at how Betsson defines employee engagement and why it is so important for that company to engage their people – the novel ways that Betsson manages to do this and how it measures the success of such engagement.
Powered by WPeMatico
EGT Digital's X-Nave Won the "Online Platform of the Year" Prize from BEGE Awards 2023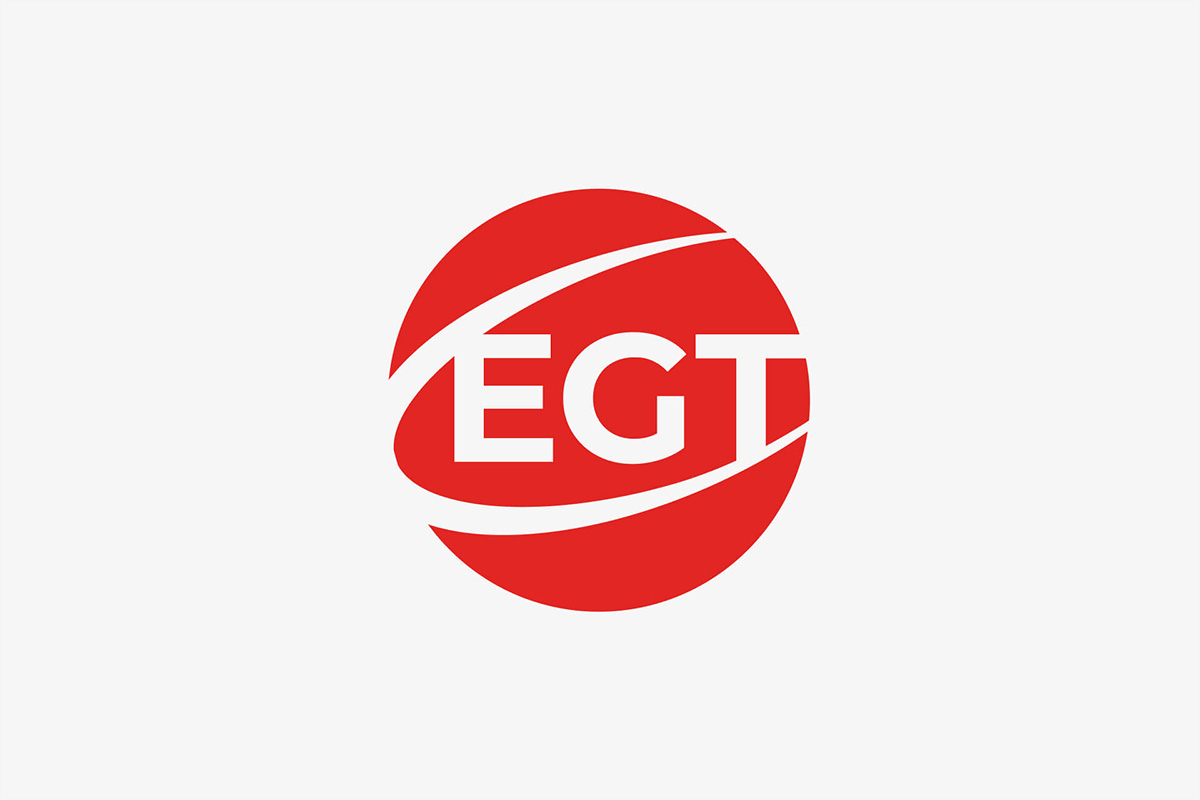 Reading Time:
2
minutes
EGT Digital's iGaming platform X-Nave was acknowledged as "Online platform of the year" from the 2023 edition of the BEGE Awards. The competition traditionally accompanies the BEGE Expo show and the EEGS conference and this year gave awards in a total of 22 categories, covering both land-based and digital aspects of the gaming industry.
EGT Digital's in-house developed "all-in-one" betting platform earned the prize, as it offers the technology and tools needed for a successful and competitive iGaming business to be built and maintained. X-Nave contains 4 main modules: CRM Engine, Sport product, Gaming aggregator and Payment Gateway.
The CRM Engine provides a wide range of player management tools and bonus features, through which casino managers are able to extend player sessions, increase reactivation, boost retention and reduce bonus costs.
The Sport product includes competitive sports and e-sports coverage, virtual gaming, real-time and reliable betting data, an unrivaled number of markets, and industry-leading accuracy.
X-Nave's Gaming aggregator gives access to over 7 000 games across more than 100 providers and enables instant revenue, operations and game offering boost. Its advanced integrated bonus features are a guarantee for endless entertainment, and the seamless integration ensures top performance and unforgettable experience for the players.
The Payment Gateway includes live reporting and monitoring, transaction and fee management, as well as an advanced rule engine for maximum efficiency and simple payment processing.
Each one of X-Nave's modules can be both part of the complete solution or operate separately as they are able to be integrated with developments of third-party providers, which makes the platform a very flexible solution.
Vladimir Dokov, CEO of EGT Digital, said: "X-Nave is designed to perform the best possible way so we can provide our customers and partners with the best product and the "Online platform of the year" award is а recognition that we successfully cope with this task."
Huawei Announces Winners of AppGallery Editors' Choice Awards 2023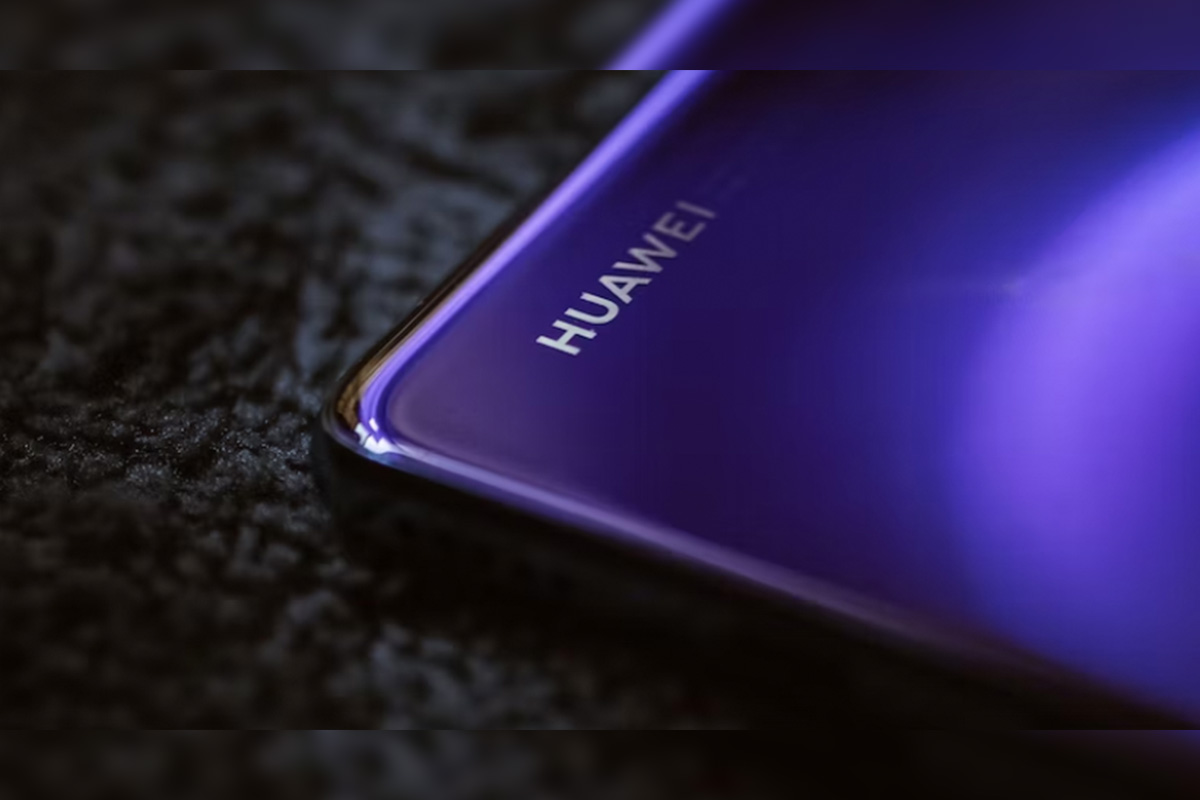 Reading Time:
< 1
minute
Huawei has announced the winners of the AppGallery Editors' Choice Awards 2023.
Marking the fourth successful year of this prestigious award, it recognises those that have significantly influenced users' lives, and achieved success in revenue generation through business collaborations, including Petal Ads and cross-services growth solutions.
The annual award span two categories – Best Games and Best Apps, with further subcategories in each, with winners selected by Huawei's expert country editor teams across Europe.
"AppGallery Editors' Choice Awards 2023 is our yearly testimony to celebrate excellence in the mobile app and gaming ecosystem. This year, we have paid special attention to categories with deeper values than 'top grossing', such as 'Family Friendly', among other. The amazing developers have not only entertained and engaged a global audience with best-in-class content, but also enhanced users' daily digital lives through joy, convenience and innovation," Jaime Gonzalo, Vice President of Huawei Mobile Services in Europe, said.
Highlighting the best of AppGallery this year, "PUBG MOBILE" has been honoured as the "Best Game", a testament to its groundbreaking battle royale gameplay and immersive mobile gaming experience. The game sets a high bar for what mobile games can achieve in terms of engagement and innovation.
As for "Best Apps", Capcut, Badoo, and Adidas Runtastic stand out for their innovation. Capcut transforms mobile video editing, Badoo redefines online dating with user-focused features, while Adidas Runtastic offers an engaging fitness tracking experience.
AppGallery Editors' Choice Awards 2023 reflect Huawei's ongoing dedication to supporting and promoting innovation within the mobile app and gaming industry by recognising developer's achievements.
SOFTSWISS Becomes iGaming Brand IDOL 2023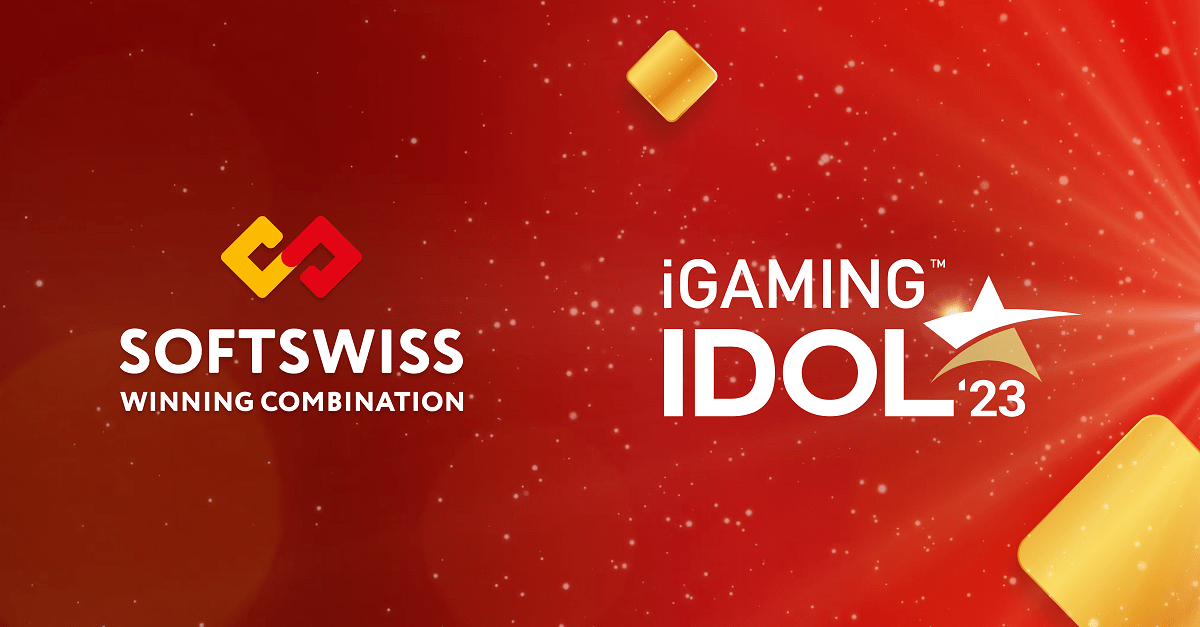 Reading Time:
2
minutes
SOFTSWISS, a tech company offering comprehensive, innovative products for the iGaming industry, celebrates its resounding success at the iGaming IDOL Awards 2023. 
The annual iGaming IDOL Awards brings together the industry's best and brightest talent in the heart of Malta. The event stands as a symbol of excellence and recognition in the ever-evolving realm of online gambling. SOFTSWISS was honoured with the Brand IDOL of the Year award, marking a significant milestone in the company's journey of expertise.

SOFTSWISS is bolstering its brand awareness and recognition through creative and eye-catching marketing activities. This effort extends across the vibrant island of Malta, the entire European region, as well as promising markets in LatAm and Asia. The success achieved by SOFTSWISS' acclaimed campaigns, including "Bringing the Heat," "Make Your Business a Classic," and "Grab Success," not only underscores the company's mastery in crafting marketing masterpieces but also expertly embodies the fundamental tenets of its brand philosophy. 
"We are truly honoured to stand among the industry's best and brightest at the esteemed iGaming IDOL. This accolade is a testament to the collective passion and dedication of our team. As we celebrate this prominent win, let it fuel our commitment to understanding customer needs, crafting top-tier products, fostering creativity, and pursuing exceptional ventures in the dynamic iGaming world," shares Valentina Bagniya, Chief Marketing Officer at SOFTSWISS, expressing her thrill with the triumph.
The Brand IDOL of the Year award, a significant recognition of SOFTSWISS' outstanding marketing prowess, adds to the 2023 lineup of the esteemed EGR Marketing and Innovation Awards and Best Marketing Campaign at EiGE Awards.
About SOFTSWISS 
SOFTSWISS is an international iGaming company supplying certified software solutions for managing gambling operations. The expert team, which counts 1,700 employees, is based in Malta, Poland, Georgia, Bulgaria, and Belarus. SOFTSWISS holds a number of gaming licences and provides one-stop-shop iGaming software solutions. The company has a vast product portfolio, including the Online Casino Platform, the Game Aggregator with thousands of casino games, the Affilka affiliate platform, the Sportsbook Platform and the Jackpot Aggregator. In 2013, SOFTSWISS was the first in the world to introduce a Bitcoin-optimised online casino solution.