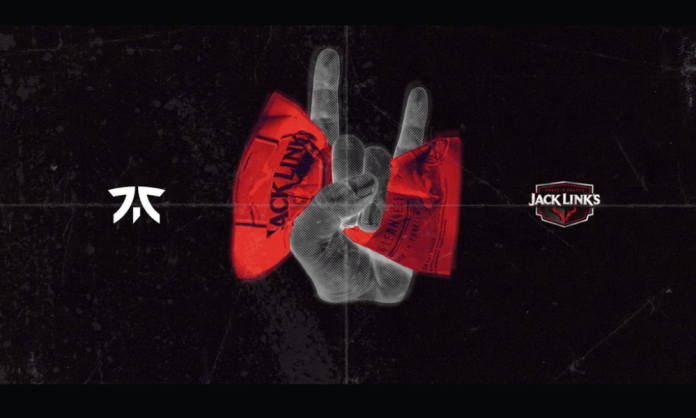 Reading Time:
2
minutes
Jack Link's has continued its partnership with esports organisation Fnatic to launch #BeefaLaResistance, a tongue-in-cheek, disruptive marketing campaign intended to galvanize gamers to take a stand and choose Jack Link's Beef Jerky as their gaming snack of choice.
The two-month campaign, which launched on August 1st, intends to recruit gamers to push back against greasy fingers, crumbs in hardware, and dips in energy, by creating five unique tasks which encourage gamers to show their support using a unique hand gesture.
The first phase of the campaign is the entry period and runs until August 27, with those that rise-up to sign-up on the campaign landing page being entered into weekly draws where they can win Jack Link's and Fnatic prizes, including exclusive access to a secret meet up for a selection of fans – more details to be revealed soon.
The campaign will also see Fnatic talent including Loeya and Rhobolas on hand to rally the community, with the pro-gamers pushing the #BeefaLaResistance revolution on their channels and networks.
Fnatic and Jack Link's will join forces at this year's gamescom (August 25-28), hosting an exclusive afterparty on August 27 where the #BeefaLaResistance campaign will be brought to life.
Inka Weber, Marketing Manager at Jack Link's: "This exciting campaign and ongoing partnership represents both Jack Link's and Fnatic's continued commitment to maximising and enhancing eSports performance, equipping gamers to achieve their goals.
"Every aspect of the #BeefaLaResistance will be centred around enabling gamers to reach their full potential and power through ahead of Gamescom.
"Our products are the perfect snack to eat during leisure time activities such as gaming. Beef Jerky is a natural source of protein, giving lasting energy and hence supports endurance.
"This collaboration unlocks gamers full potential by providing them with quality, protein-rich fuel they need during intense gaming sessions."
Sam Mathews, Fnatic founder, added: "Our latest campaign with Jack Link's is testament to our continued relationship with the brand, at the perfect intersection of gaming and snacking.
"We think the insights behind the campaign – that snacking on Jack Link's prevents greasy fingers and crumbs in your gaming hardware while delivering high protein – are immediately identifiable for gamers, and we're looking forward to bringing our network on board to join the community and help stop the feed."
Phase one of this multi-channel campaign will run from August 1-27, with content living on social, Community, CRM, and PR. Phase two will run from 27 August to 8 October. Details to be released closer to the commence date.
Powered by WPeMatico