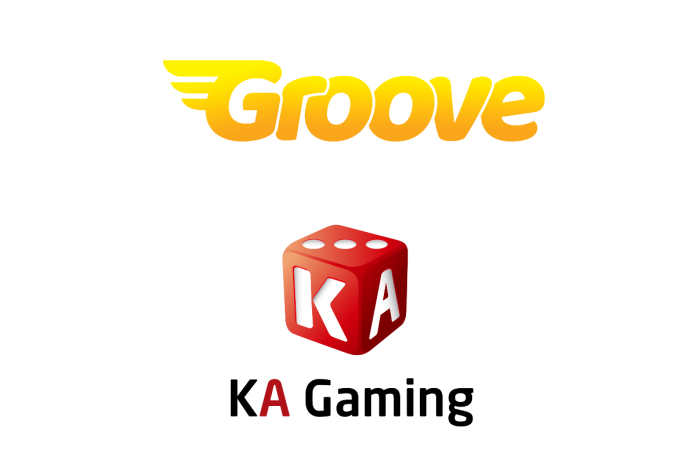 Reading Time:
3
minutes
Platform and aggregator Groove has announced that leading Asian games studio KA Gaming is now live with KA Gaming's portfolio about to hit the magic 400 games landmark. KA Gaming have released six games this month, GO GO Magic Dog, Fantasy Dragons, Solomon's Treasure, Dragon Boat2Lock 2 Spin, Bigfoot Yeti and Hunter Helibu, keeping to a frenetic games release schedule of over 10 games monthly.
KA Gaming is one of the largest games providers in Asia and has carved out an outstanding international reputation based on a highly diversified portfolio, beautiful thematics and immersive gameplay. Founded in 2014, KA Gaming has released a number of slots games for the land-based, online and mobile casino markets, as well as fish games, which are extremely popular globally. Currently KA Gaming has 18 fish games in the portfolio.
With a combined experience of over 30 years in slots games development, the team behind KA Gaming are well placed to expand the range with more unique titles along with others that provide familiar symbols, settings and features, such as Luck 88, Treasure Bowl, Bonus Mania, Golden Bull, Treasure Tiger, King of Dragon, Monkey Maniac, Fortune Ganesha, Fu Shenlong; innovative fish-shooting games like KA Fish Hunter, Golden Dragon, Fishing Expedition, Poseidon's Secret, Romance of the Three Kingdoms, King Octopus and 1942, amongst others, that are one of the top gambling categories in Asia.
Fish shooting games are based on a devilishly simple but immersive play mechanic. A group of players shoot fish with currency cannons for rewards, the last shot claiming all the reward invested by players in that fish. The cannons are placed on various sides of the screen, and everyone shoots the same pool of fish. Players must decide which fish to shoot; it is much easier to kill a small fish for fewer rewards than a large fish for bigger rewards. Fish also float in and out of the screen, so players have to keep track of whether the fish has just entered the screen or is about to swim out.
KA Gaming's portfolio supports well over 100 currencies, including many cryptocurrencies and with an average RTP of 96% KA Gaming's slots are considered fair and attractive to players around the world and are in-demand with operators in many regions for their range of choice that embraces hundreds of slots, fish games, baccarat, super video poker and super keno.
Groove is an award-winning platform and aggregator powered by technology innovation providing operators with the ability to activate a range of features that enhance customer experience and engagement, improve retention, encourage extended play and produce a higher yield.
Groove's ever-expanding collection of games from latest releases to time-worn classics is rapidly becoming one of the biggest content platforms and the company is adding to the portfolio at a rapid rate through partnerships like the one with KA Gaming which will see over 100 games added this year from the dynamic studio.
Groove has rapidly built a powerful operator cluster around its technology and is supported by one of the strongest technical teams in the industry as the game aggregator of choice for a cluster of more than 60 operators. Groove's powerful platform includes thousands of casino games as well as a wealth of aggregated content ranging from slots, sportsbook, online casino and live casino, to poker and table games, that operators can access via easy integration to drive player engagement and revenue.
Daniel Huang, CEO of KA Gaming, said: "Groove is an important distribution channel and we are pleased to reinforce their Asian content while gaining access through them to key European, African and South American markets. We're interested to see how our fish games fare and anticipate that the thematics in our slots will give operators and players something different that is attuned to the fast-paced evolution of the market."
Yahale Meltzer, COO at Groove said: "There's no doubt that everyone in the industry will find something that they can align with and make money from in our game library, which has just had an injection of new content from KA Gaming. The Groove brand is synonymous with quickly seeing opportunities and we're delighted to work with an enterprising game developer like KA Gaming who brings a lot to the table."
Powered by WPeMatico