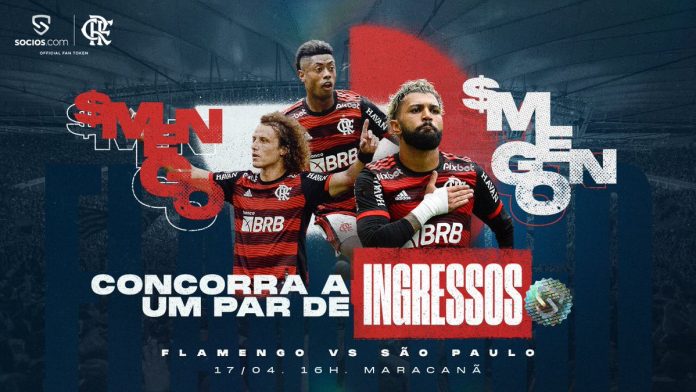 With a privileged view in the PIXBET box at the Maracanã stadium, Mc Poze do Rodo watched Flamengo's victory over Universidad Católica by 3-0 on Tuesday night (17). With this result, Rubro-Negro secured qualification for the round of 16 of Libertadores da América and first place in Group H.
One of the main names in national funk today, Poze is the official ambassador of the company in the online betting and gaming segment, PIXBET, a brand that is also prominently featured in Flamengo's mantle. At the end of 2021, the bookmaker closed a partnership with the Carioca team valid until next year, aiming to occupy the space on the shoulder of the players' shirt.
During the match, the PIXBET ambassador was constantly approached by fans for photos and videos, but he managed to watch the three goals of his favorite team and celebrate his place in the next phase of the continental competition.
"Wonderful game, the father was at the stadium, Maracanã was full, a certain victory with goals from Everton Ribeiro, Willian Arão and Pedro, all normal in Rio de Janeiro", commented Mc Poze. Asked about his bet to take the title of this edition of Libertadores, the singer shot: "it's Mengão, without words, it's Flamengo!"
Regarding the reception in the PIXBET box, the funk singer made a point of praising both the treatment and the privileged location on one of the biggest stages of world football: "reception is a thousand, always when we arrive we are treated well, the best place to watch the game and the best treatment. We are together, PIXBET guys", he concluded.
Currently, Mc Poze is a true phenomenon of the Brazilian music scene and draws thousands of people to his shows, in addition to having significant numbers on social networks with 1.7 million followers on Facebook, 3 million on Twitter and 5.7 million on Instagram.
Powered by WPeMatico