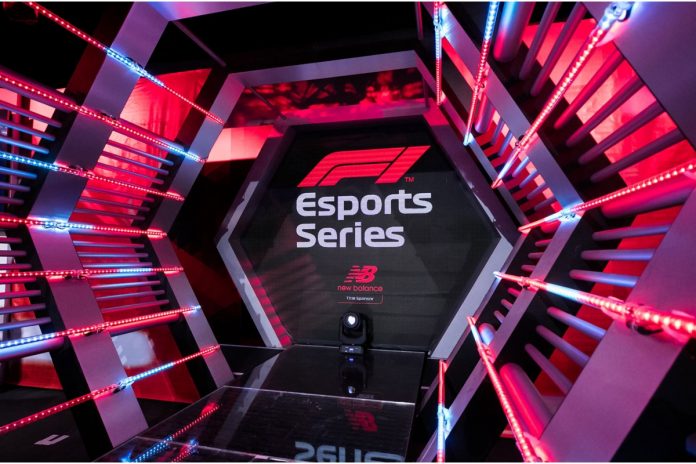 Reading Time:
3
minutes
TIMING DETAILS, WHERE TO WATCH INFO, AND DRIVER QUOTES FOR F1 ESPORTS PRO SERIES PRESENTED BY ARAMCO
The F1 season may have ended on Sunday, but we have even more racing action for you as F1 Esports Pro Series presented by Aramco culminates with this week's Grand Final! We will see a new champion crowned as four drivers are in contention of winning a first title, whilst Red Bull and Alfa Romeo will fight it out for the teams' championship. To get you up to speed with the action, you can view the 'Top 5 moments' from a thrilling Event 3 on YouTube here and are free to embed this in editorial if you wish.
Alfa Romeo's Jarno Opmeer, and Red Bull's pairing of Frede Rasmussen and Marcel Kiefer, are the main contenders vying to get their hands on the trophy, but Renault's Nicolas Longuet is still in the hunt and has the ability to cause an upset. The Grand Final will see drivers race at Suzuka, Mexico City before the season ends at Interlagos, as so many famous F1 campaigns have in the past.
The winners of the drivers' championship and teams' championship will be presented virtually with their awards after the final race on Thursday, as well as the winner of this year's DHL Fastest Lap Award.
The live shows will be streamed online via F1's official channels on Facebook, YouTube, Twitch and Huya, as well as broadcast on television by international partners such as ESPN (US), Sky (UK) and Ziggo (Netherlands), whilst Qualifying show content will be streamed exclusively on Twitch, YouTube and Huya (China). For full information about the Pro Series visit: https://www.f1esports.com/
Please see the table below for the full breakdown of the platform splits so you don't miss a moment of the action this week:
Day
Session
Time (GMT)
Coverage
Wednesday 16 December
Qualifying Show 1
(featuring Quali. 1 highlights and Quali. 2 live)
15:30 – 16:45
Twitch / YouTube / Huya (China)
Evening Show 1
(featuring Quali. 1 and Quali. 2 highlights, Race 1 re-run and Race 2 live)
19:30 – 21:00
TV & Online
Thursday 17 December
Qualifying Show 2
(featuring Qualifying 3 live)
15:30 – 16:45
Twitch / YouTube / Huya (China)
Evening Show 2
(Featuring Race 3 live and season highlights)
19:30 – 21:00
TV & Online
Ahead of this year's Grand Final, we caught up with F1 Esports pundit Nic Hamilton, and three of the title contenders, to get their thoughts on the season so far and the final round of races. Please feel free to use these comments in editorial around the build-up to the Grand Final.
Nic Hamilton
It's going to be a really interesting last event. Jarno Opmeer is showing how strong he is, especially his one lap pace and taking the championship by storm initially. As a team Alfa Romeo seemed really strong, a couple of bad rounds from Dani Bereznay has put a halt to the number of points they have been able to collate. Red Bull have been working together all the way through the season and they don't seem to make many mistakes. They're very close on pace and they protect each other which I've been very impressed with.
For me I think Jarno Opmeer will win the Drivers' Championship and Red Bull will take the Constructors' Championship.
Jarno Opmeer
I've been leading since the first race so it would be very disappointing to let it slip now. I know that Frede [Rasmussen] and Marcel [Kiefer] are both having an insane season so they have been pushing me very hard. I'm very confident because we have been making good progress every race but I'm just focussing on what I can do to get the maximum out of this last event.
Marcel Kiefer
[On the Constructors' Championship] We shouldn't underestimate Alfa, they have showed that they are excellent especially in Event 1 where they were ahead. We're a bit more confident going into the Grand Final as we have a bit of a gap but it can still turn around quickly if things don't go to plan. We can't rest we just need to keep our heads cool and bring home the points.
Nicolas Longuet
I've been happy with my performance this year as it's essentially my rookie year. There has been so much work that has gone behind this season so I don't think fourth in the Drivers' Championship is too bad. Hopefully I can break into the top three in the final event.
Powered by WPeMatico