BetMGM Opens Retail Sportsbook at Isleta Resort & Casino in New Mexico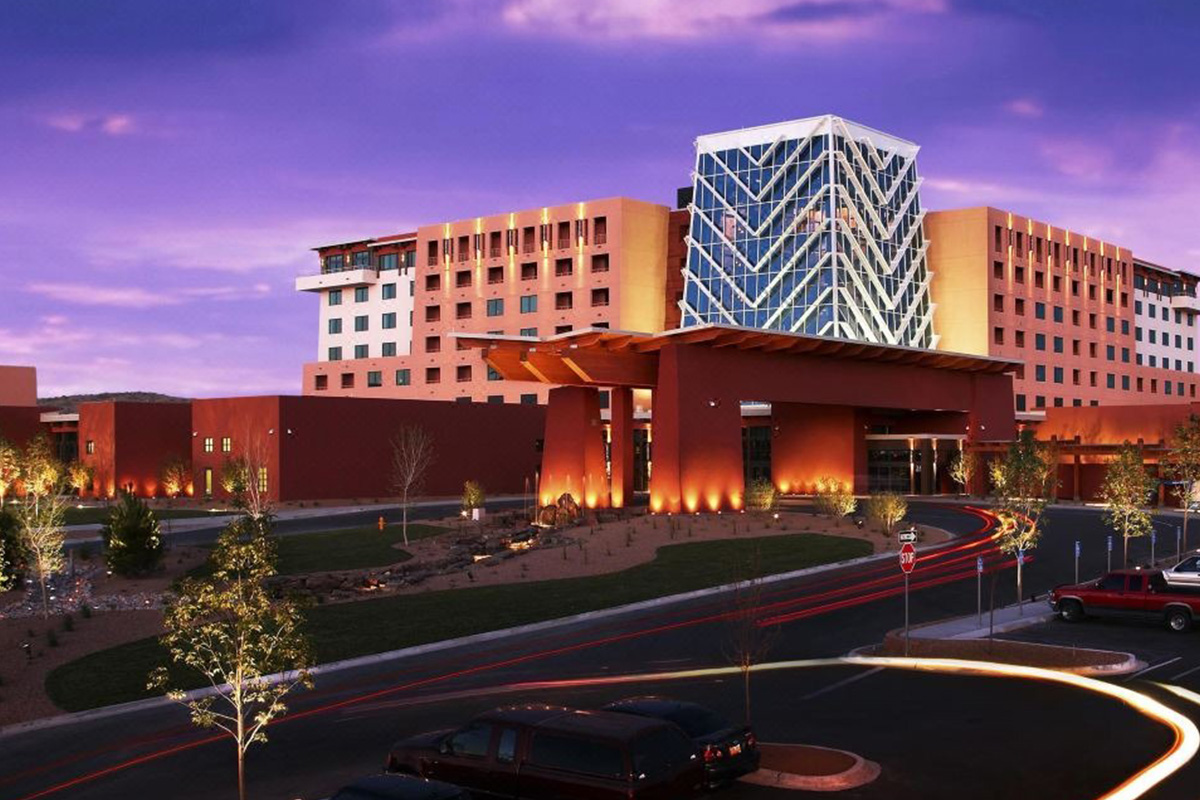 BetMGM, a leading sports betting and iGaming operator, announced the opening of a new retail sportsbook at Isleta Resort & Casino in Albuquerque. This partnership marks BetMGM's sports betting launch in New Mexico.
"This is an exciting moment for both Isleta Resort & Casino and those that enjoy the fun and excitement of sports betting. We believe we are 'Where the fun begins' when it comes to New Mexico Gaming," Adrianna Jiron, COO of Isleta Resort & Casino, said.
"It's a privilege to enter New Mexico and collaborate with Isleta Resort & Casino. We're confident sports fans will enjoy the world-class gameday experience that only BetMGM provides," Adam Greenblatt, Chief Executive Officer at BetMGM, said.
The BetMGM Sportsbook at Isleta is 4900 square feet and features 35 television screens, along with two VIP sections. The sportsbook also includes five betting windows and four betting kiosks.
Karl Waitner, Chief Executive Officer of Isleta Resort & Casino, said: "Isleta Resort & Casino's goal is to constantly improve the consumer experience. Our new partnership with BetMGM makes unforgettable moments in sports even more personal, powerful, and fun."
BetMGM Targets $500M EBITDA in 2026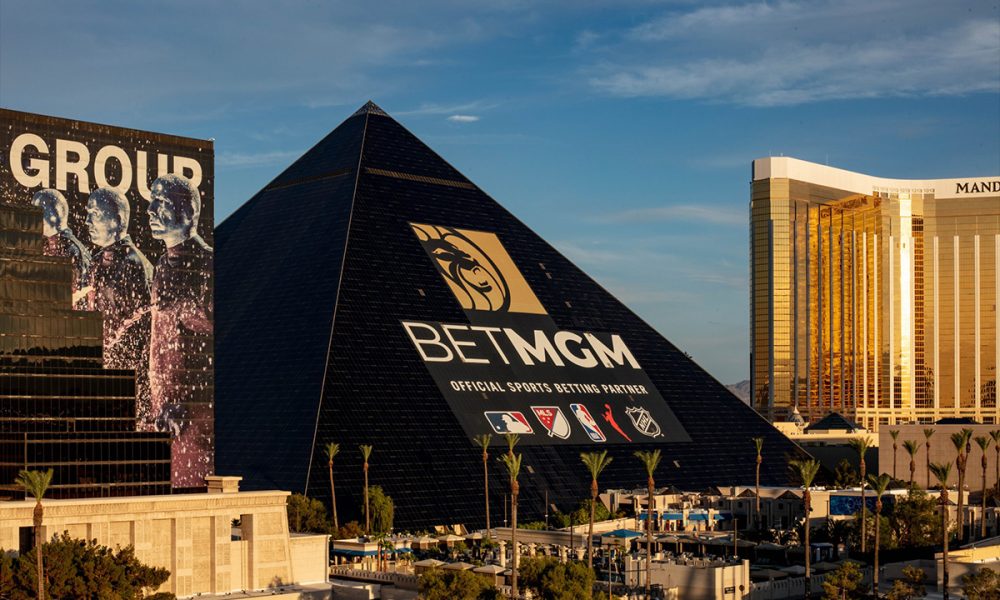 Entain, the owner of betting firm Ladbrokes, announced that it aims to achieve a core profit of $500 million in 2026 for its U.S. sports-betting service, BetMGM, which it jointly owns with MGM Resorts.
The 2026 goal was set after BetMGM revealed it expects to be at the higher-end guidance for 2023. According to CEO Adam Greenblatt, revenue should be between $1.80 billion and $2.00 billion in the current financial year.
Greenblatt also said the operator sees 2024 as an "investment period," having already proved profitability this year. While BetMGM expects to achieve a profitable H2 in 2023, the company expects negative EBITDA for 2024. It is, however, hoped the business will be EBITDA-positive in 2025.
BetMGM is now available in 28 markets in North America. Greenblatt noted North Carolina will be the brand's next entry, with further opportunities in New York, Maryland, and Illinois.
As for market share, the CEO said BetMGM is now the third-largest online operator in the US, holding a 17% market share in total, behind only FanDuel and DraftKings.
To fortify BetMGM's offerings, Entain completed the acquisition of US-based Angstrom Sports in July, with a potential consideration of up to £203 million ($256.3 million).
In addition to its partnership with MGM Resorts, Entain has been extending its footprint into Canada, the Netherlands, and other European regions through various acquisitions. The company continues to position itself strategically in response to evolving market dynamics.
The resurgence of live sporting events post-pandemic has contributed to the recovery of the online sports betting sector. Following the U.S. Supreme Court's overturning in 2018 of a federal law prohibiting most states from engaging in sports betting, gambling firms have been intensifying their presence in the US.
However, Entain recently lowered its online profit margin forecast for 2023 after posting a revenue drop in Q3, leading to a decrease in its share value. Online net gaming revenue for the quarter was up 9% on a reported basis, but down 6% on a proforma basis.
This downward revision in profit margin is a reflection of some ongoing challenges faced by gambling firms, including stricter regulations and the impact of a cost-of-living crisis. In its announcement, Entain revealed that its online core profit margin for the year is expected to be approximately 25%, down from the 27.1% reported last year.
Entain has also set its sights on a return to growth in 2024. The operator expects that online net gaming revenue will start growing on a pro forma basis in the next year. Specifically, the company forecasts low single-digit growth in online gaming revenue, with online core profit margin expected to range between 24% and 25%.
Turkeypalooza Presented by BETMGM Delivers 3600 Meals Into the Community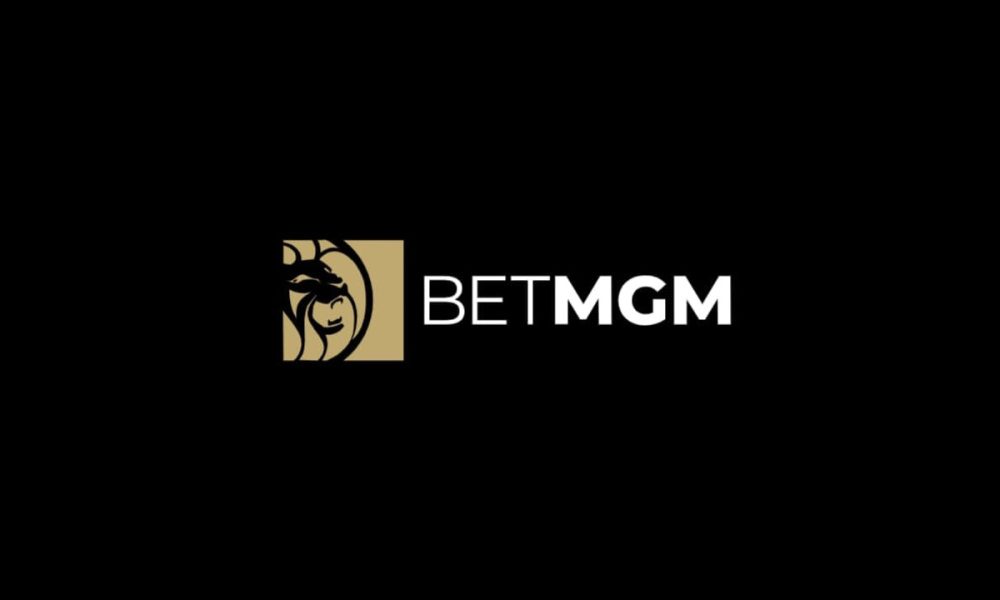 This week, Washington Nationals Philanthropies hosted its biggest Thanksgiving meal distribution to date, giving out 900 turkeys and bags of food during Turkeypalooza presented by BetMGM. Now in its second year partnering with BetMGM, the annual event expanded to include winter hats and gloves in addition to nutrient-dense Thanksgiving meals for residents in need.
In its sixth year, Turkeypalooza has continued to grow, providing families with a turkey as well as a bag of additional food, including shelf-stable items and fresh produce, to help local residents complete their Thanksgiving meals. This year's distribution delivered more than 3600 complete meals into communities where food access is already a challenge. Nationals and BetMGM employees packed the bags – over 20,000 pounds – at Nationals Park, and Nationals outfielder Stone Garrett joined the effort distributing meals and winter gear at BetMGM Sportsbook.
"Our fans support us all season long, so to give back to the community means a lot, especially during the holiday season," Garrett said. "Growing up, I saw Matt Kemp stretching, and that's the moment I knew I wanted to be a big league player," he continued "so if I can be that for one kid, whether it's stretching on the field or giving his family a turkey, it means a lot."
Turkeypalooza is just one way that Washington Nationals Philanthropies works to address the lack of food access in the region. The Academy operates the only year-round farmers market in Ward 7, providing community members with shares of fresh produce at a steeply discounted rate.
"Nationals Philanthropies tackles food insecurity year-round by providing education and supporting improved access to healthy food in Washington, D.C. communities with the greatest need. Disparity in food access is a key driver of hunger in the region, and the strain on access is heightened during the holiday season. Thanks to our continued partnership with BetMGM, we can expand our Thanksgiving meal distribution to help thousands of residents celebrate the holiday with a full meal," said Tal Alter, Chief Executive Officer of Washington Nationals Philanthropies.
"BetMGM remains committed to investing in the communities where our employees and customers live and work. As the official sportsbook of the Washington Nationals, BetMGM partnered with Nationals Philanthropies last year to expand the foundation's efforts and open Turkeypalooza to the larger public for the first time. We are proud to continue this important relationship to once again support families in need this holiday season," said Adam Greenblatt, Chief Executive Officer at BetMGM.
BetMGM and Kindbridge Behavioral Health Pioneer Mental Health Access Program for Problem Gamblers in Colorado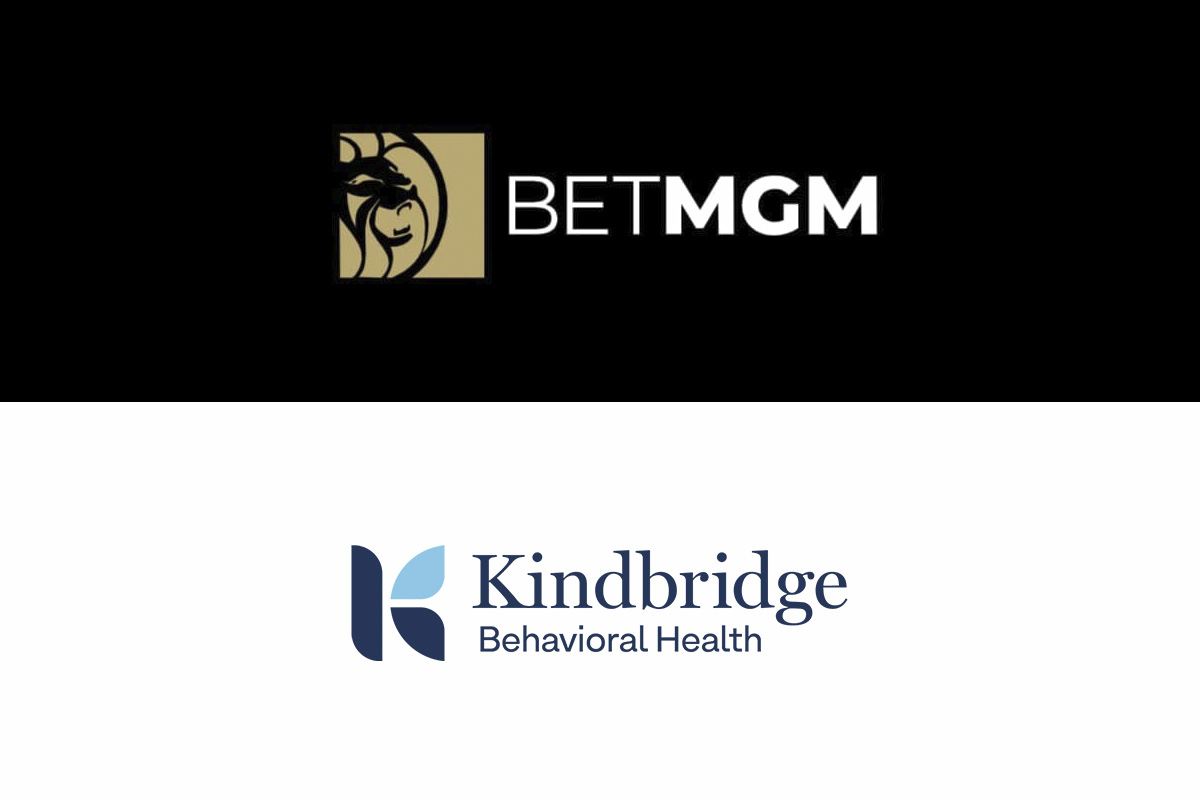 BetMGM, a leading sports betting and iGaming operator, and Kindbridge Behavioral Health (Kindbridge), a pioneering mental health service provider dedicated to supporting individuals facing challenges related to problem gambling, announced a groundbreaking program in Colorado revolutionizing the way problem gamblers access essential mental health services. The first-of-its-kind partnership will empower self-excluded players with direct access to comprehensive mental health assessments and group support services.
The pilot program provides resources for players in need to schedule appointments immediately with specialized problem gambling outpatient treatment providers via telehealth services. As part of this partnership, gamblers who self-exclude from the BetMGM platform in Colorado will now be able to receive a complimentary mental health assessment and gain access to a range of peer support and educational groups designed to kickstart their recovery journey.
Adam Greenblatt, CEO of BetMGM, said: "It is important that the sports betting industry continues to invest and innovate in this field. Kindbridge is a leader in developing world-class mental health care that comprehends the unique challenges associated with gambling addiction. We are eager to champion the growth and expansion of connecting problem gamblers with the crucial services they need."
Daniel Umfleet, Founder & CEO of Kindbridge Behavioral Health, said: "Relationships like this make it considerably easier for individuals seeking care to find swift access to the services they need. Together, Kindbridge and BetMGM are pushing the envelope in creating the right kind of connectivity between the gaming industry and healthcare services that will positively impact lives."
The Colorado Division of Gaming, recognized for its progressive approach to gaming regulation, played a pivotal role in fostering this partnership via its new rule in October that mandates operators to have a robust risk scoring system for problem gambling detection and a rapid response communication strategy. BetMGM and Kindbridge united to go above and beyond these requirements marking a pivotal moment in the journey toward a safer and more supportive gambling environment.