JCM Installs its Digital Signage Solutions in the New Caesars Sportsbook at Harrah's Philadelphia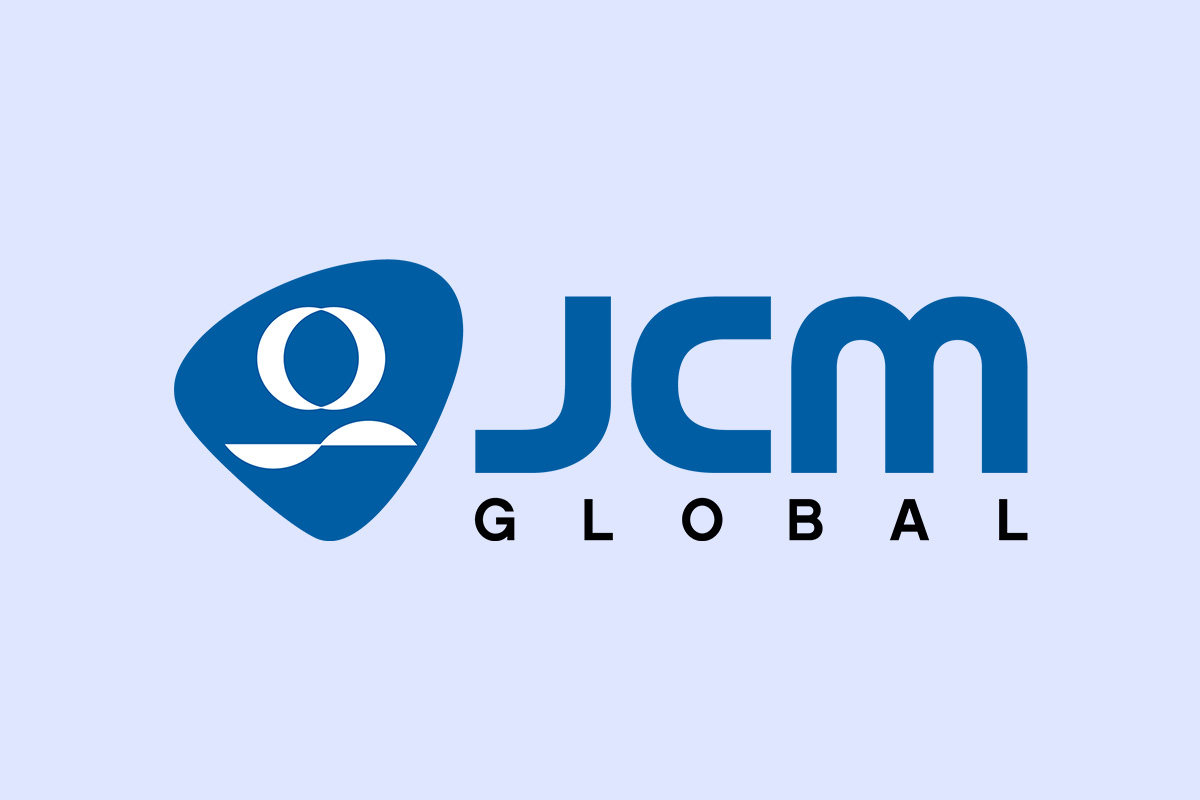 JCM Global (JCM) has installed its Digital Signage Solutions in the new Caesars Sportsbook at Harrah's Philadelphia.
JCM installed its DSS TV PRO that stretches an amazing 23' 7" wide and an incredible 13'3" high for an all-encompassing viewing experience like none other. The configuration allows for one large screen playing a single game or for four or six windows, each playing separate sports content, all shown in an astounding 281 trillion colors.
"We are thrilled to be relaunching Caesars Sportsbook at Harrah's Philadelphia. JCM Global's digital signage has been instrumental in creating a new immersive and dynamic experience for our guests. We are confident that this partnership and cutting-edge technology will bring a new level of entertainment and engagement to our patrons, and we can't wait to unveil the enhanced sports betting experience," Matt Conner, VP of Casino Operations at Harrah's Philadelphia, said.
"Philadelphia is of one America's great year-round sports towns with passionate fans who love their teams. Our own team is thrilled to be a part of the crew who created the newly renovated and relocated sportsbook at Harrah's Philadelphia and to give the city's fans a fantastic new way to enjoy all the big moments of their teams," Dave Kubajak, Global SVP of Sales, Marketing & Operations at JCM, said.
The DSS TV PRO by JCM is an extremely flexible solution and perfect for any type of space, including public areas like the casino floor, sportsbook, and hotel lobby, and back-of-house areas such as security command centers. DSS TV PRO offers stunning ultra-high image quality with a high contrast ratio of 10,000:1. Seamless panel-to-panel connection gives superior clarity for a comfortable visual experience that will amaze any audience.
Caesars Sportsbook Launches in Maine on Mobile and Desktop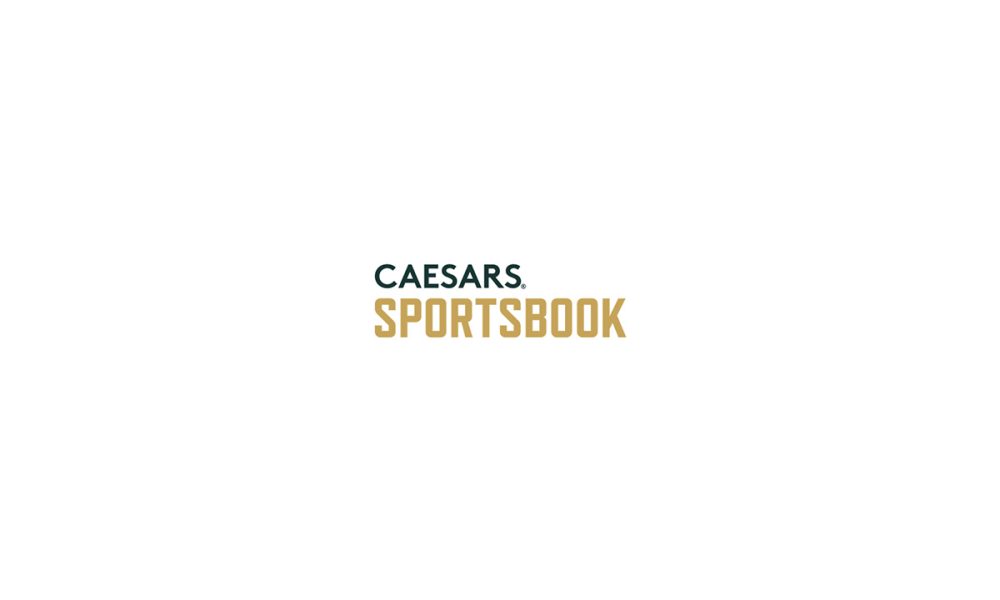 Sports wagering is live in Maine, and Caesars Entertainment Inc. announced that its flagship sports wagering platform, Caesars Sportsbook, is accepting sports wagers on mobile and desktop in the Pine Tree State. Caesars Sportsbook launches through Caesars' historic partnership with three of the Wabanaki Nations: the Houlton Band of Maliseet Indians, the Mi'kmaq Nation and the Penobscot Nation, furthering Caesars Entertainment's longtime commitment to supporting Indian gaming.
"Maine sports fans deserve an elevated sports wagering experience that matches the pedigree of sports fandom in New England. The launch of Caesars Sportsbook delivers on that pedigree with a platform built for the modern sports fan 21 and older with exciting ways to wager responsibly on the sports they love. We'd like to thank Gov. Janet Mills and the Maine Legislature for making this launch possible, as well as the Maine Gambling Control Unit for all they have done throughout this process," Eric Hession, President of Caesars Digital, said.
"Penobscot Nation is excited to partner with Caesars Sportsbook, the Mi'kmaq Nation and the Houlton Band of Maliseet Indians to bring online sports betting to Maine. We chose to partner with Caesars over other companies because of Caesars' decades-long history of working with Tribal Nations throughout the country, their commitment to Tribal sovereignty and their understanding of our State's deep history with horse racing. When consumers use the Caesars Sportsbook app they can do so knowing that they are supporting the vast majority of the Wabanaki Nations and a company that operates with respect and a commitment to Tribal Nations and a deep understanding of Mainers," said Chief Kirk Francis of the Penobscot Nation.
"The Mi'kmaq Nation is proud to launch mobile sports wagering in Maine jointly with the Penobscot Nation, the Houlton Band of Maliseet Indians and Caesars Sportsbook. We appreciate the work of the Maine State Legislature, the Governor, and the Maine Gambling Control Unit to bring sports betting to the State in a way that promotes gaming integrity and offers a vitally needed economic opportunity to each of the Wabanaki Nations. The Mi'kmaq Nation is committed to working with its Tribal Nation partners, Caesars Sportsbook and State officials to offer a robust and well-regulated sports betting industry in Maine for the benefit of the Wabanaki Nations, the State, and the public," said Chief Edward J. Peter-Paul of the Mi'kmaq Nation.
"The Houlton Band of Maliseet Indians is thrilled to offer the first legal online sports wagering in Maine in partnership with the Penobscot Nation, the Mi'kmaq Nation, and Caesars Sportsbook. Our three Wabanaki Nations searched long and hard for a partner who shares Maine values. We found that partner in Caesars Sportsbook. Caesars is committed to helping make all our tribal and non-tribal communities stronger and safer. The revenues from sports wagering will be used by our tribal governments and the State to support law enforcement, health care, housing, and education throughout Maine. Working together, we are stronger," said Chief Clarissa Sabattis of the Houlton Band of Maliseet Indians.
Sports fans can download the Caesars Sportsbook app on iOS and Android or visit caesars.com/sportsbook on desktop for a sports wagering experience that delivers premium rewards via the industry-leading customer loyalty program, Caesars Rewards. Every wager placed with Caesars Sportsbook earns Tier Credits that contribute to status and Reward Credits redeemable for unique Caesars Rewards experiences like discounted getaways at various Caesars destinations across North America – including at destinations in the heart of the Las Vegas Strip – extraordinary culinary and entertainment experiences, as well as bonus cash in the app and unique sports experiences.
Caesars Sportsbook puts the sports fan at the center of the experience with versatile wagering experience, including livestreaming marquee sporting events and lightning-fast in-app scoreboards to quicker payouts, expanded in-play betting options, and user-friendly features.
David Koechner Returns as the Vice-President of Party in New Harrah's Cherokee Casinos Ads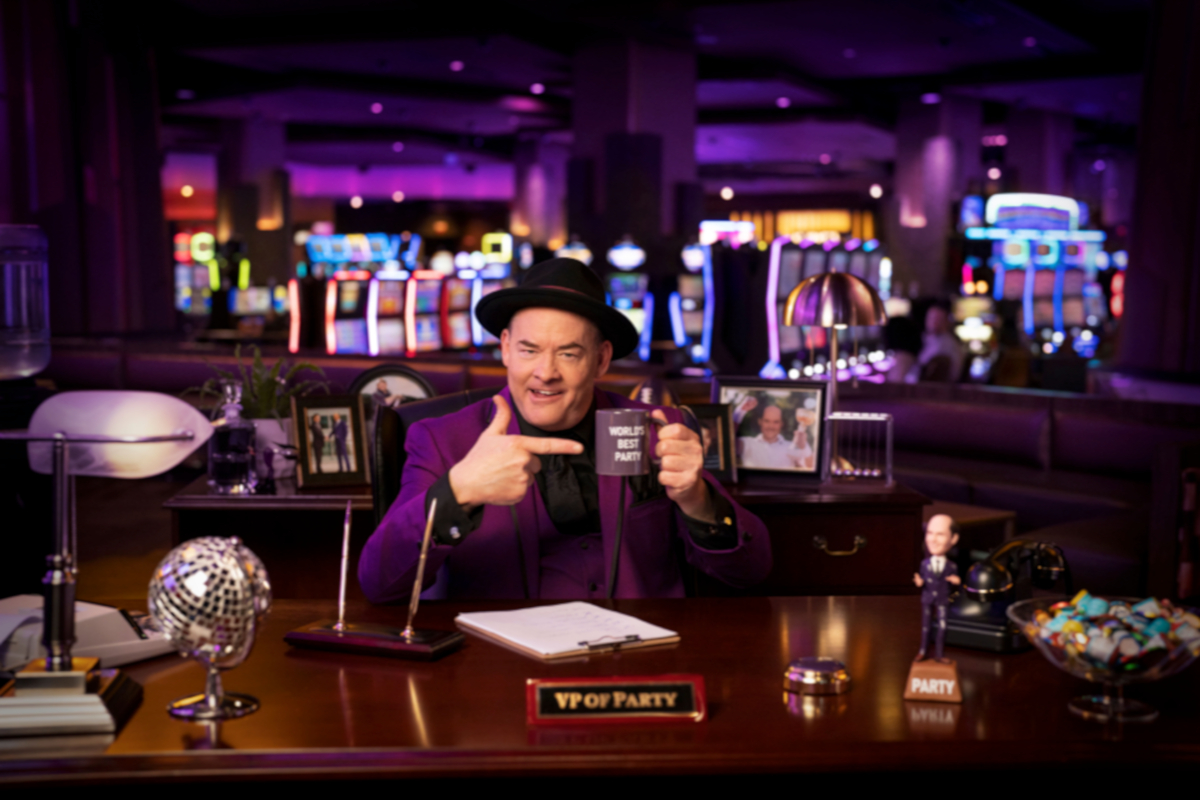 Work for the Vice-President (VP) of Party never ends. With Harrah's Cherokee Casinos' October release of new ads by full-service marketing agency 62ABOVE, celebrity spokesperson David Koechner's 'VP of Party' role has evolved to ensure casino goers 'bring the party'.
In its latest Put on Your Party Hat campaign, Harrah's Cherokee Casinos continues its partnership with renowned actor and comedian David Koechner, known for his memorable roles in hit movies and television shows such as Anchorman and The Office. Donning a sleek suit and matching fedora, Koechner brings his unique brand of humor and charisma to the role of the VP of Party, promising guests an extraordinary casino experience.
"Our new ads continue to offer a glimpse of the world-class amenities that guests can experience with us, all playfully illustrated by our VP of Party," the Regional Vice-President of Marketing for Harrah's Cherokee Casinos, Brian Saunooke, said. "It's exciting to see the evolution of our Party Hat campaign with the addition of Koechner who continues to deliver inspiration to viewers to have the fun they deserve at Harrah's Cherokee Casinos."
The new television spots open on the VP of Party's executive-style desk before cutting to Koechner inhaling a burger, lounging in Harrah's signature-purple bathrobe and inspiring guests to party their pants off, literally. Koechner's upbeat delivery, swagger and sense of humor are highlighted throughout the ads as he ventures through various resort offerings like Myst Bar, Caesars Sportsbook, Guy Fieri's Cherokee Kitchen + Bar and the casino floor slots and tables.
"62ABOVE called upon our decade's worth of casino marketing experience to create these fun ads that are in sync with Harrah's advertising and yet unique to Harrah's Cherokee," the President for 62ABOVE, Greg Carson, said. "By using David Koechner to personify the party experience at both casinos, we were able to put a face and personality to the guests' excitement at Harrah's Cherokee Casinos."
Guests of Harrah's Cherokee Casino Resort located in Cherokee, North Carolina, can continue to step into Koechner's purple party shoes and promote themselves as the VP of Party until January 2, 2024. The resort offers casino goers the opportunity to sit at the VP's desk and take social media-worthy photos using the same props provided to Koechner including a disco ball, party hat and World's Best Party mug.
The integrated campaign continues to run across all media channels including television, digital, social media and outdoor display in markets throughout North Carolina, South Carolina, Georgia and Tennessee.
Creative Credit (62ABOVE):
Executive Creative Director – Greg Carson
Executive Producer – Pierce Cooley
Creative Director – Erik Dargitz
Art Director – Christian Capuchino
Copywriter – Nic Orangio
Production Credit:
Production – Chirp Films
Director – Doron Max Hagay
DP – Arlene Muller
Editorial – Orphan Editorial
Editor – Paul Plew
Still Photographer – Sally Montana
Genius Launches BetVision, an Immersive Sports Betting Experience Including NFL Live Game Video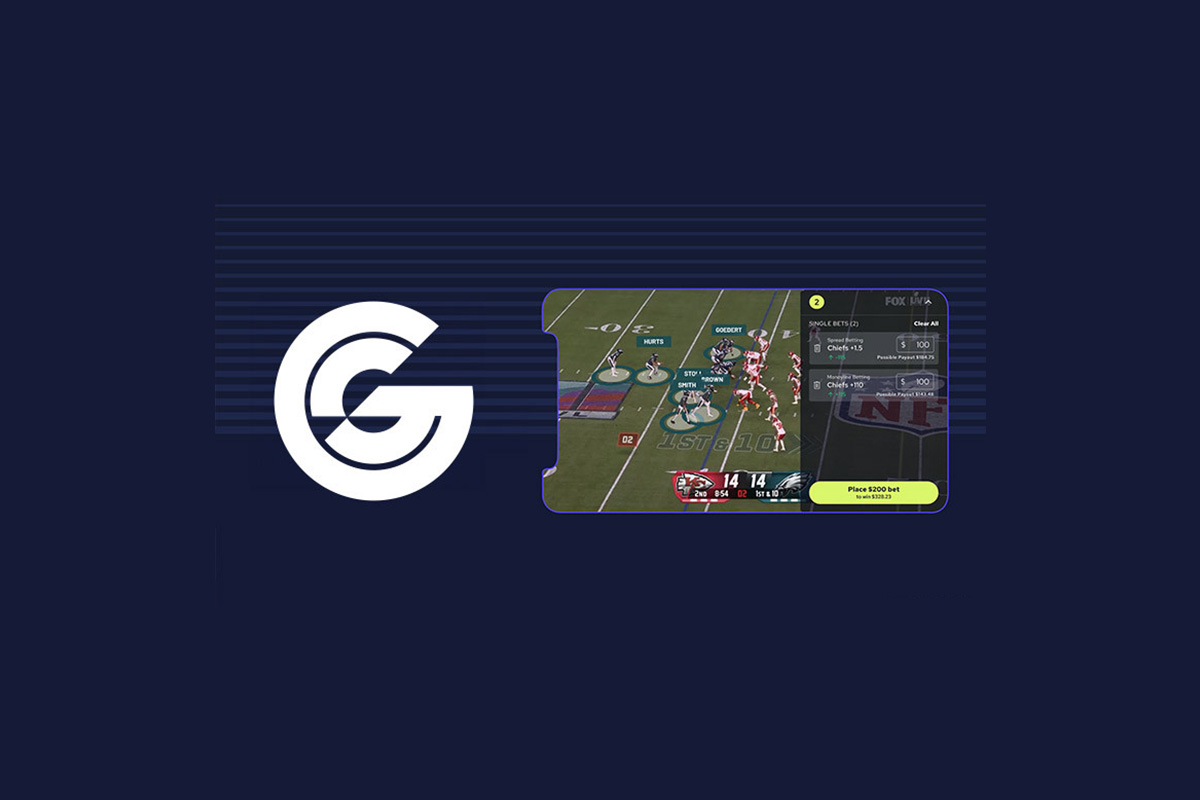 Genius Sports Limited has unveiled BetVision, the world's first immersive sports wagering experience that brings live streams together with integrated bet slips, statistical insights, and real-time augmentations within a single interactive player. Genius Sports is launching BetVision with NFL live games in the US.
For the first time ever, BetVision will allow sportsbook customers to place wagers from within the live video player in the sportsbook app. These low latency live game video streams feature integrated betting odds and betslips and will be enhanced by in-game betting alerts and on-screen offers during breaks in game action to increase relevance, drive engagement, and retain customers.
NFL content is available on mobile and tablet devices and will include live augmentations such as data-driven insights, graphic overlays, and visualizations already in use with a range of broadcast and streaming partners across North America. BetVision is a uniquely personalized product that allows users to toggle on and off content and stats to create a tailored viewing experience based on their individual preferences.
In the initial launch, U.S. sports betting operators Caesars Sportsbook and Fanatics Sportsbook are the first to be live with the product. Each operator will stream nationally distributed and local, regionalized live NFL games each week. Over the course of the 2023 NFL season, additional features and functionality will be added.
Genius Sports is the NFL's exclusive distributor of real-time, official play-by-play statistics, proprietary Next Gen Stats (NGS) data and the NFL's official sports betting data feed to media companies and sports betting operators globally as well as low latency live game video streams.
"We're very pleased to be Genius' first BetVision content partner as they continue to be on the cutting edge of sports betting experiences. BetVision allows us to create a differentiated way for fans to engage with NFL content," Brent Lawton, VP Business Development & Strategic Investments of the NFL, said.
"BetVision is leading a new era of immersive sports experiences. The launch brings together our capabilities across data tracking, video streaming, live data and sports wagering to create a game-changing product for sportsbooks. Sports fans and bettors alike increasingly demand personalized interaction, greater customization and deeper insights combined with an ability to strike a bet seamlessly. BetVision alone offers precisely that, while giving sportsbooks a new way to drive engagement and accelerate the growth of in-game betting," Mark Locke, CEO of Genius Sports, said.