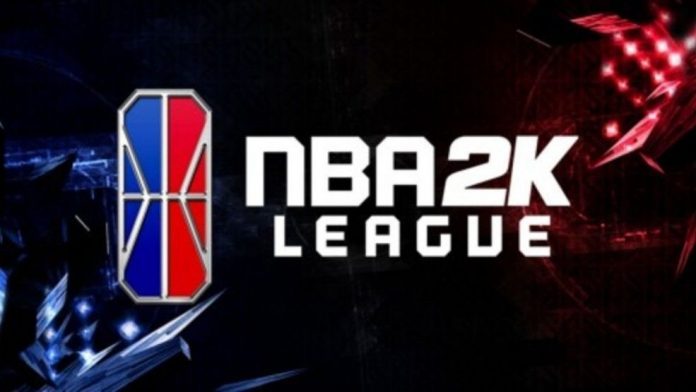 Best-of-Five Series Against Wizards District Gaming Tips Off on Friday, August 28 at 4 p.m. PDT
SAN FRANCISCO – Warriors Gaming Squad (WGS), the NBA 2K League affiliate team of the Golden State Warriors, has advanced to the 2020 NBA 2K League Finals, marking the first such appearance in franchise history. The best-of-five series against Wizards District Gaming will tip off this Friday, August 28, at 4 p.m. PDT with games airing live on ESPN2, ESPN's digital platforms and the NBA 2K League's Twitch and YouTube channels.
After finishing the 2020 NBA 2K League season with a franchise-best regular season record of 13-3, Warriors Gaming clinched the third seed heading into the playoffs. WGS defeated Bucks Gaming 2-1 in the first round of the playoffs before claiming a 2-0 victory over Jazz Gaming in the semifinals. Throughout the Jazz Gaming series, point guard and 2020 NBA 2K League MVP finalist Charlie "CB13" Bostwick averaged 37.5 points and 6.5 assists, and Samuel "Gradient" Salyers averaged 16.5 points on 90 percent from the field (14-of-15 FG) to go with 3.5 steals. For highlights, CLICK HERE.
The 2020 NBA 2K League Playoffs has a total prize pool of $920,000, with the NBA 2K League champions receiving $420,000 from that pool.  The remaining $500,000 will be distributed among the teams that qualified for the 2020 Playoffs (second place – $150,000, third and fourth place – $75,000, fifth through eighth place – $35,000, ninth and tenth place – $30,000). For more information on the 2020 NBA 2K League Playoffs and Finals, CLICK HERE.
Founded in 2017, Warriors Gaming Squad is the NBA 2K League affiliate of the Golden State Warriors, one of 23 teams who compete in the league. During the 2019 season, the team made history as the first in league history to win multiple tournaments in the same season. For more information on Warriors Gaming Squad, visit @WarriorsGaming on Facebook, Twitter and Instagram, and NBA2KLeague.com.
The NBA 2K League launched in 2018 and features the best NBA 2K players in the world. Each of the league's 23 teams features six players who compete as unique characters in 5-on-5 play against the other teams in a mix of regular-season games, tournaments and playoffs. For more information about the NBA 2K League, visit NBA2KLeague.com.
Powered by WPeMatico