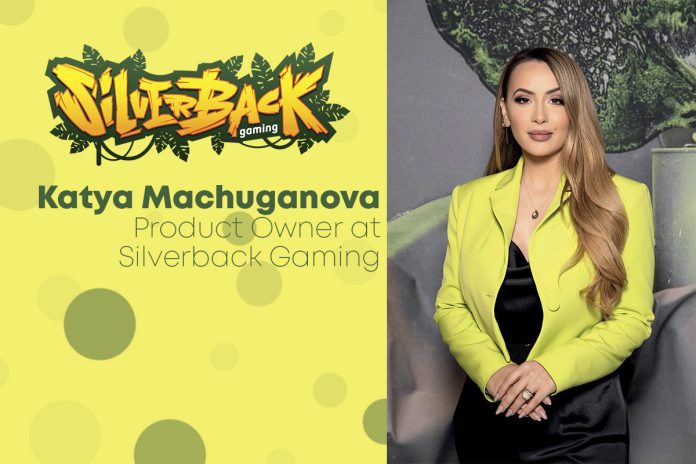 More and more studios are trademarking mechanics. What has led to this situation?
Momentum has been building behind studios trademarking mechanics for some time but undoubtedly the success of Big Time Gaming's Megaways has been a catalyst for more developers getting in on the action. Megaways introduced a unique, highly engaging mechanic that has become a slot format in its own right and has now been licensed by hundreds of studios, taking its success to the next level. Other developers want to replicate this success by creating and trademarking unique mechanics of their own. This in turn has seen more focus put on mechanics and the impact they can have on the game in terms of ensuring a slot stands out from others stocked in the operator's lobby. Another driver is the desire to monetize IP within the slot provision space and to prevent rivals from copying mechanics and features that developers believe give them the edge.
What are the upsides to a studio trademarking a mechanic?
By trademarking a mechanic, the studio can legally protect its intellectual property and prevent others from creating slots that use a similar mechanic without their permission. This can prevent the dilution of their brand and the potential loss of revenue that could result from competitors using their IP. This has become surprisingly common in recent years due to the highly competitive nature of the market and the need for developers to come up with engaging gameplay that appeals to players and drives them to their slots over those of their rivals. Those who opt to licence their trademarked mechanics can open up new, lucrative revenue streams. Beyond that, a trademark can establish a studio as an innovator which can help secure operator partnerships and premium lobby positioning.
What challenges do studios face when it comes to trademarking a mechanic?
Trademarking is not a straightforward process and the legalities around it are often complex. In some cases, it might not even be possible for a studio to secure a trademark if the mechanic features components that are already being widely used by other developers or if it is deemed to be too generic. Trademarking is often costly and draws resources away from the studio's primary focus, which is to develop slots that players want to play. This can make it tough for a studio to determine if trademarking is right or not – if the studio has invested heavily in developing a unique mechanic, then it might be worth protecting its IP through trademarking. But this still doesn't guarantee success – if the game doesn't hit the mark with players, it will flop regardless of whether it uses a trademarked mechanic or not.
What does a mechanic need to include in order to be trademarked?
For a game mechanic to be eligible for trademark protection, it must meet certain legal requirements. It must be distinctive, so the game mechanic needs to be unique or different from other mechanics used in the industry. It must be non-functional, which means it can't be essential to the functioning of the game or necessary for gameplay. It must be used as a trademark or a source identifier for the studio, such that consumers associate the mechanic with that studio or its products.
In addition to meeting these legal requirements, a game mechanic should also provide value to the gameplay experience in order to be worthwhile for the studio to trademark. A successful game mechanic should enhance the gameplay experience, provide a unique and engaging challenge for players, or otherwise contribute to the game's overall enjoyment.
The decision to trademark a game mechanic should be based on a variety of factors, including legal considerations, the unique value of the mechanic to the game, and the studio's overall business strategy. By carefully considering these factors, studios can make informed decisions about which game mechanics to trademark and how to use them to enhance their products and protect their intellectual property.
Is this push for trademarked mechanics ultimately benefitting players?
Yes and no. In some respects, the push for developing mechanics that can be trademarked has forced studios to invest more heavily in this area of the game and this has resulted in new player experiences hitting the market that have proved to be popular. In particular, NetEnt's Cluster Pays, Reel Play's Infinity Reels, Yggdrasil's GIGABLOX and Nolimit City's xWays and xNudge. But in some cases, studios have developed mechanics solely for the purpose of trademarking without giving much consideration to whether players will actually enjoy the experience they provide or not. Another consequence is a potential rise in legal disputes and ultimately the hindering of the sharing of ideas and innovations across the industry. If studios become super protective over their IP and are less willing to collaborate with others, innovation and progress become stifled.
What is Silverback Gaming's approach to trademarking?
We do have a trademarked mechanic, ClockWaysTM, that will debut on our soon-to-launch title, Mega Fishing Deluxe. During one of our brainstorming sessions, we came up with the idea of a unique game mechanic that would completely change how a traditional slot works. After some further discussion, we came up with a game-changing concept that is super simple and easy to understand – we want players to be pleasantly surprised rather than startled. With ClockWays, the player always wins. On every few regular spins, paylines are evaluated and wins are paid. All the external symbols that have landed on the reels and form a kind of frame will rotate i.e. will change their relative positions with a number of places clockwise or counter-clockwise in search of new winning combinations. After the first rotation, paylines are evaluated again with the new symbol positions and new pays are awarded. Reels will rotate as many times as needed to form a guaranteed winning combination.
This is a good example of being innovative for the players' benefit. Our feature guarantees wins which adds anticipation, fun and value to the player's play. However, it also protects players from potential large balance losses and keeps the balance reasonably stable while still eligible to win big. Everything we do at Silverback is about delivering experiences that players actually want to enjoy, and we have taken the exact same approach with ClockWays.