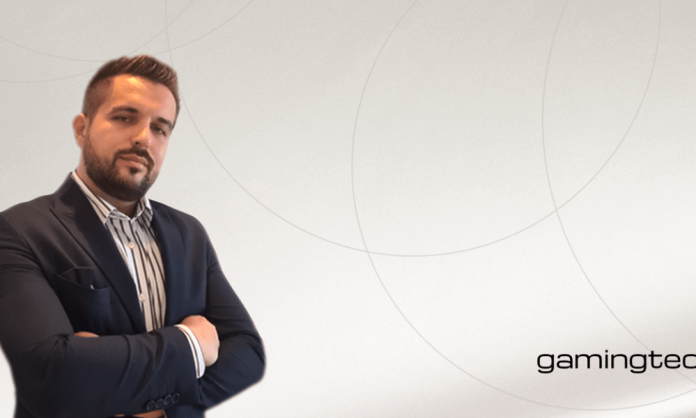 Reading Time:
4
minutes
This week, we've sat down with Andrei Beu, Commercial Director of Gamingtec, and managed to capture some vital information. You can find the piece below.
Brazil represents an exciting opportunity for operators, and Gamingtec claims it can get you up and running in LatAm within six weeks. How is that possible?
It is only possible via our GT Launchpad solution which consists of all of the components that the operator needs to go live with a competitive sportsbook or casino. These components have been fine-tuned and optimised over more than a decade, so work and perform at the very highest level. By combining this with our modern front-end templates and the unrivalled experience of our team, we can guarantee to have operators up and running within six weeks. Of course, if operators want to take a more bespoke approach to their front-end or add in certain providers for payments, games, etc then we simply adjust the deadline for launch based on the work that entails and then commit to the extended deadline. But ensuring a quick launch is just one part of the process; we also want to set the highest possible standards from day one as this is the foundation for working with the operator in what will become a long and successful relationship.
What do operators get with the Launchpad solution? Is it enough to be competitive in a new market?
Our GT Launchpad consists of all the elements that operators need to launch and run a successful online sportsbook or casino. There is a player account management component where all financial transactions are also handled. This backend system covers KYC, risk management, reporting, bonus allocation and more. The GT Casino component brings in the casino and the hundreds of game studios and 10,000+ titles that we have integrated into our platform, while GT Sports provides a comprehensive sportsbook with more than 70,000 in-play events each month. We have a dedicated payment gateway with 60+ payment options and counting. The final component is the customer-facing front-end which is modern and delivers a seamless player experience across all devices thanks to the mobile-first approach we have taken to the design and UX.
GT Launchpad is the perfect solution for operators looking to get a solid start in the LatAm market, allowing them to offer a highly localised product and player experience in each of the jurisdictions they chose to target.
What advice would you give to operators who can't spend millions on marketing to establish themselves in a new market? 
The established power players spend millions of dollars a year on endorsements, billboard advertising and TV commercials. This enables them to drive tremendous brand awareness among bettors. For smaller operators, this can be a tough challenge to overcome but if you spend smart you don't always have to spend big. There are other ways to engage and acquire bettors, but as we all know, that is just the first step. Sportsbooks then need to offer a superior player experience across all areas. This includes the markets and odds available to players, and in particular ensuring that local sports, leagues and teams are available. Odds must reflect local rivalries, favourites and their current performance as well as previous stats if operators are to stand out and deliver real player value. This should then be combined with tailored bonuses that encourage players to sign up with that sportsbook and to keep wagering in the long term.
Is it important for operators to offer localized content?
Localisation is absolutely crucial. Global brands might get away with more generic messaging, but as a new brand entering the LatAm market, it is vital to show the player that you have a highly localised offering that has been designed specifically to not only meet but exceed their expectations. This is especially important when it comes to payments and ensuring the methods consumers already use are available from the get-go. Operators also need to show they offer odds and markets for the most popular sports, teams, players and leagues in that country, and that they have other game options such as slots, table games, bingo, scratch cards, etc. Customer support needs to be on point so that when players reach out with any questions they have, they can talk to someone that speaks the local lingo and understands the cultural quirks of that market. This is the only way of building a loyal player base in any market.
You've said you have a clear growth strategy in 2022. Which new markets are you looking at?
We are super focused on expanding our customer base in South America and in particular in markets such as Brazil, Argentine, Colombia, Peru and Chile. Each of these markets offers tremendous growth potential and we want to be able to help new and existing operator partners maximise the potential on the table in each.
You recently added BetSolutions' Zeppelin to your portfolio. How important do you think blockchain-based and "provably fair" games are as an industry trend, and do you plan to add any more?
The rise of blockchain and provably fair games is as undeniable as it is significant so as a platform provider it is important for us to embrace these at an early stage. Some operators have already managed to leverage the unique experience of games like Zeppelin, and this type of crash game format now drives a large chunk of their revenues. Right now, it is a niche game that appeals to a certain type of player, but the addressable audience for crash games is going to increase exponentially. Of course, those that offer these games early on can capture the first mover advantage. We look forward to seeing how Zeppelin performs with our operator partners the chose to offer it to their players.
Are there any particular markets where these kinds of games work particularly well?
They tend to appeal to a more tech-savvy player base, and especially those that are interested in crypto and trading digital currencies. Traditional slot players have yet to really embrace crash games and discover the thrilling experience they provide, but over time I am sure they will. The younger players that enjoy crash games love the speed of play, with many second screening in forums, chats, streams and news outlets. They also really like the sense of being able to win, so long as they time their exit and do not get too greedy!
Powered by WPeMatico