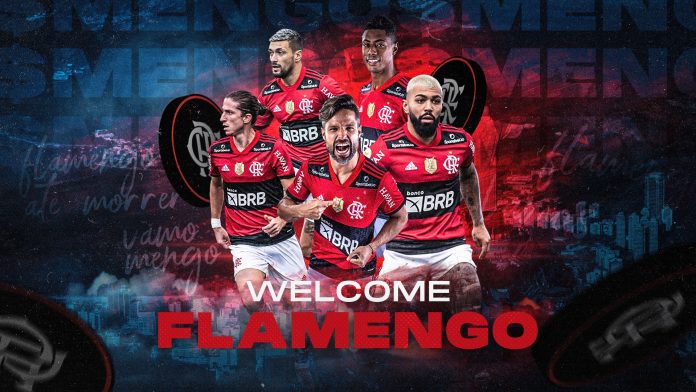 Campeonato Brasileiro Série A team Flamengo in partnership with Chiliz, the leading global blockchain providers for the sports and entertainment industry, have announced that they will launch a $MENGO Fan Token on the Socios.com app.
Fan Tokens are collectible digital assets, minted on the Chiliz blockchain, that provide owners with access to voting rights in polls, VIP rewards, exclusive promotions, AR-enabled features, chat forums, games, and competitions on Socios.com.
Socios.com is a direct-to-consumer (D2C) platform that uses blockchain technology to provide the world's leading sporting organizations with the tools to engage with their global fanbases. Nearly 1.3M fans worldwide have downloaded the Socios.com app to get closer to their favorite clubs.
Socios.com has multiple office locations around the world and has already opened new regional headquarters in Madrid, Istanbul, São Paulo, and Buenos Aires. The company will open a new office in North America in the near future.
Gustavo Oliveira, Vice President of Communications and Marketing at Flamengo said: "Flamengo's Nation always embraces all of our partners and this time it won't be different.
"We have a lot of confidence in the potential of Fan Tokens and believe that Flamengo's fan engagement, the biggest fanbase in the world, will be fantastic. We are excited by what is coming next."
Alexandre Dreyfus, CEO of Chiliz and Socios.com, said: "Another sporting giant has joined our ecosystem. Welcome aboard Flamengo!
"Fans of this world famous club will, very soon, be able to enjoy a powerful new way to connect with the team they love.
"We look forward to launching the $MENGO Fan Token and creating amazing new opportunities for Flamengo fans."
Powered by WPeMatico