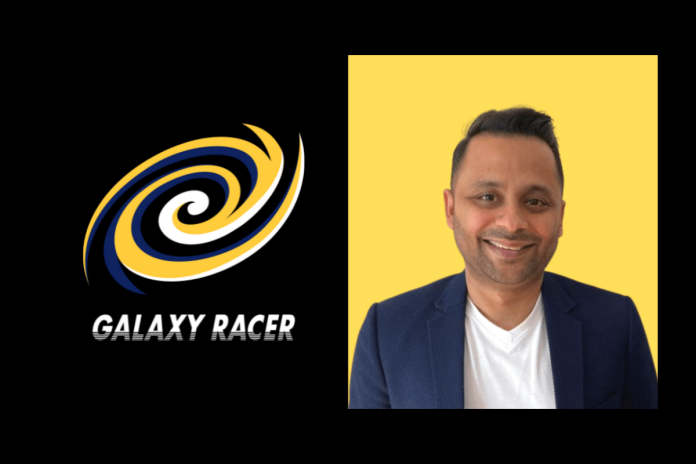 Reading Time:
2
minutes
Galaxy Racer (GXR), the world's largest esports, gaming and lifestyle organization are excited to announce the appointment of Upmanyu Misra as Managing Partner at Galaxy Racer. In his new role, his key responsibilities will be leading investments, M&A and financial strategy for the organization. 
Upmanyu is a highly reputed Venture Capitalist & Private Equity professional and has over 15 years experience, including his previous roles at Citi and JP Morgan. He has multi-sector experience with a special focus on AR/VR (Gaming, Mobile Applications, Consumer Devices), Autonomous Vehicles, FinTech and Blockchain Applications. 
Previously, he was an AI programmer for a PC-based Real Time Strategy game that achieved a worldwide revenue of over USD 1 billion. He holds an MBA from INSEAD and MS (Cum laude) in Computer Science from Lehigh University.
Galaxy Racer has over 100 content creators globally across Middle East North Africa (MENA), North America, Southeast Asia (SEA), Europe and South Asia, amassing over 500 million followers and generating over 2.5 billion monthly views.
Galaxy Racer consists of multiple business arms including content IP and esports events production, dedicated content creators, esports teams, limited-edition merchandise and a music records label. 
Galaxy Racer is exploring its expansion into Blockchain Gaming and Web3's ecosystem and will be making major acquisitions throughout 2022 and 2023.
Esports is projected to generate US$1.38 billion in global revenue this year according to market intelligence firm Newzoo in its 2022 Global Esports & Live Streaming Market Report. The figure represents an increase of 22% year-over-year when compared to 2021.
Paul Roy, Group CEO of Galaxy Racer said: "We are thrilled to have Upmanyu onboard as our Managing Partner. His immense wealth of experience as a VC and coupled with his keen interest in esports and gaming will play a pivotal role as we continue our aggressive growth globally. We look forward to welcoming him onboard and further elevating Galaxy Racer to greater heights. Welcome to our galaxy!"
Upmanyu Misra, Managing Partner of Galaxy Racer said: "Esports and Blockchain are at the forefront of new age technology and will truly shape our next generation in unprecedented ways. Organizations worldwide need to change focus from targeting the user's wallet to the user's time. Paul's vision to achieve that is absolutely astounding. Excited to come onboard and propel Galaxy Racer to the next level."
Galaxy Racer recently hosted in Dubai, MENA's largest esports tournament, GAMERS GALAXY: Dota 2 Invitational Series Dubai 2022, with the top international Dota 2 teams competing for AED1,000,000 in prize pool. It garnered over 2 million concurrent viewers and 38.5 million total hours watched across all platforms, with over 27 billion total media coverage viewership globally.
Galaxy Racer's content creator smashed two Guinness World Records with the 'Longest live stream (video) – 268 hours, 14 minutes, and 20 seconds' and 'Most viewers for a charity donation live stream on YouTube – 698,000 viewers', while raising US$11 million for charity in collaboration with the UNHCR (United Nations High Commissioner for Refugees) and The Mohammed Bin Rashid Al Maktoum Global Initiatives.
Galaxy Racer is headquartered in Dubai and has recently expanded its offices in Los Angeles and key markets in Southeast Asia, including Philippines, Thailand, Indonesia and Malaysia.
Powered by WPeMatico