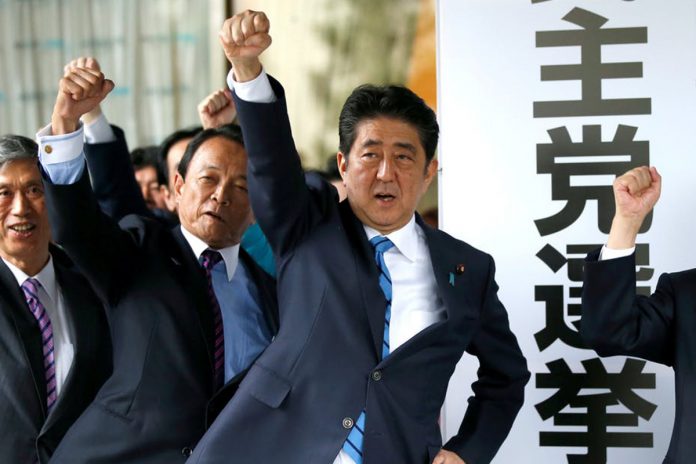 Reading Time:
2
minutes
The result of Japan's general elections is positive news for the country's IR industry and in particular for the chances of the MGM/Orix consortium in Osaka after surprise gains by the Ishin To Party.
The right-wing party almost quadrupled their seats from 11 to 41 making it the third-largest party in the country. In Ishin's stronghold of Osaka, the party banished the LDP completely and cornered 14 of the 18 seats.
"In the IR space, if Osaka was already the firm favourite prior to the election, it is even more certain now that they will bring the license bacon home and Bill Hornbuckle can start heating up the grill in his backyard and invite his ORIX partners for an early celebration barbecue. The LDP will now need their friendly opposition 'partner' more than ever and will be eagerly serving the IR license to Governor Yoshimura in a sterling silver platter," said industry executive Daniel Cheng, who has been closely following the IR license procedure in Japan.
Overall, the ruling Liberal Democratic Party returned to power, removing other potential political upsets to the licensing timetable.
"The road looks clear for the continuation in the ongoing six-month host bid submission window which will close on 30 April 2022 after which up to three cities and their associated development consortiums will be selected a few months after," Cheng said.
For Nagasaki and Wakayama, it is more of the same as the aftermath of the election saw an unchanged ratio of ruling vs opposition legislative seats. In the capital, the ruling party lost some ground to the opposition but it is unlikely to prevent Governor Koike from making an IR bid if she so decides to.
Two IR hopefuls on the sidelines saw contrasting fortunes. The LDP lost ground in Fukuoka losing 3 seats when it previously held all 11 seats; conversely, the LDP gained ground in Aichi winning 3 more seats. That puts the latter in better stead should they throw the dice in the pot if less than three licenses are issued from the present bidding round.
"Hokkaido is the other big story in my view, namely Tomakomai City which was the de facto IR site for the prefecture but withdrew over a year ago," Cheng said. "There are many anticipating a Hokkaido comeback in the IR race at some juncture whether 7 years later or sooner, circumstances permitting.
At the prefectural level, the election results were even-stevens where the LDP and the opposition started and ended with 6 seats each, but not in the same districts. Particularly, Hokkaido District 9 which encompasses Tomakomai City fell into the hands of main opposition political party, CDP. This was despite having both Prime Minister Kishida and former Prime Minister Abe campaigning in Tomakomai City last week to rally support for LDP incumbent, Manabu Horii.
This will add another headache for Tomakomai Mayor Iwakura in his crusade to bring an integrated resort into his town as the CDP is staunchly anti-IR."
Powered by WPeMatico