GamCare Releases New Code of Conduct Guidelines for Land-based Gambling Venues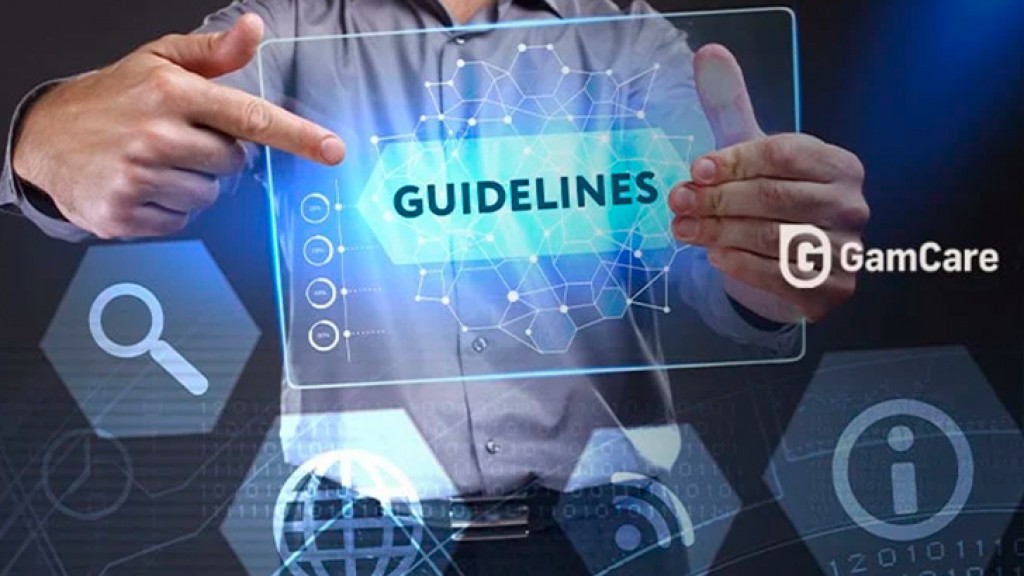 Reading Time:
2
minutes
GamCare has released new Code of Conduct guidelines for land-based gambling venues.
The gambling information, advice and support charity says its new guidelines will build on the Industry Code for the Display of Safer Gambling Information, launched in 2020.
GamCare notes that new guidelines focused on land-based gambling venues will ensure resources and support services are more accessible for those who need them.
Other updates per GamCare's Code of Conduct guidelines include:
Improved signposting and pathways into support organisations for customers, including a QR code directing people to GamCare's website.
Guidance on the most impactful placement location for safer gambling information within venues.
Introduction of discreet resources in venues allowing more customers to access information and support.
Fundamental principles for the consistent language and effective design of safer gambling messaging.
Updates to guidelines for land-based operators come after the rate of in-person gambling increased from 23% to 26% last year, according to data from the Gambling Commission.
The Gambling Commission says this rise was driven by the reopening of land-based gambling activities including lotteries, sports betting, fruit and slot machines, horses and bingo.
GamCare Industry Codes Project Manager Matt Burgiss said: "At GamCare, we know that callers to the National Gambling Helpline regularly cite issues from land-based gambling and that more can be done to support people within the land-based gambling sector.
"We hope this new Code of Conduct will improve the consistency of safer gambling messaging whilst also signposting into relevant support organisations so that those at-risk of gambling harm are comfortable coming forward and seeking help."
Betting and Gaming Council CEO Michael Dugher added: "The BGC is proud to welcome this new GamCare Code, which will guarantee prominent, visible and easily accessible signposting to safer gambling information on help and support in all our members' land-based gaming venues.
"This vital code is concrete evidence of this industry's determination to drive up safer gambling standards for millions of customers, wherever they bet in the UK, and follows similar work from our online members."
Powered by WPeMatico
It's time to speed up AI: Slotegrator presented new exciting solutions at iGB L!ve 2023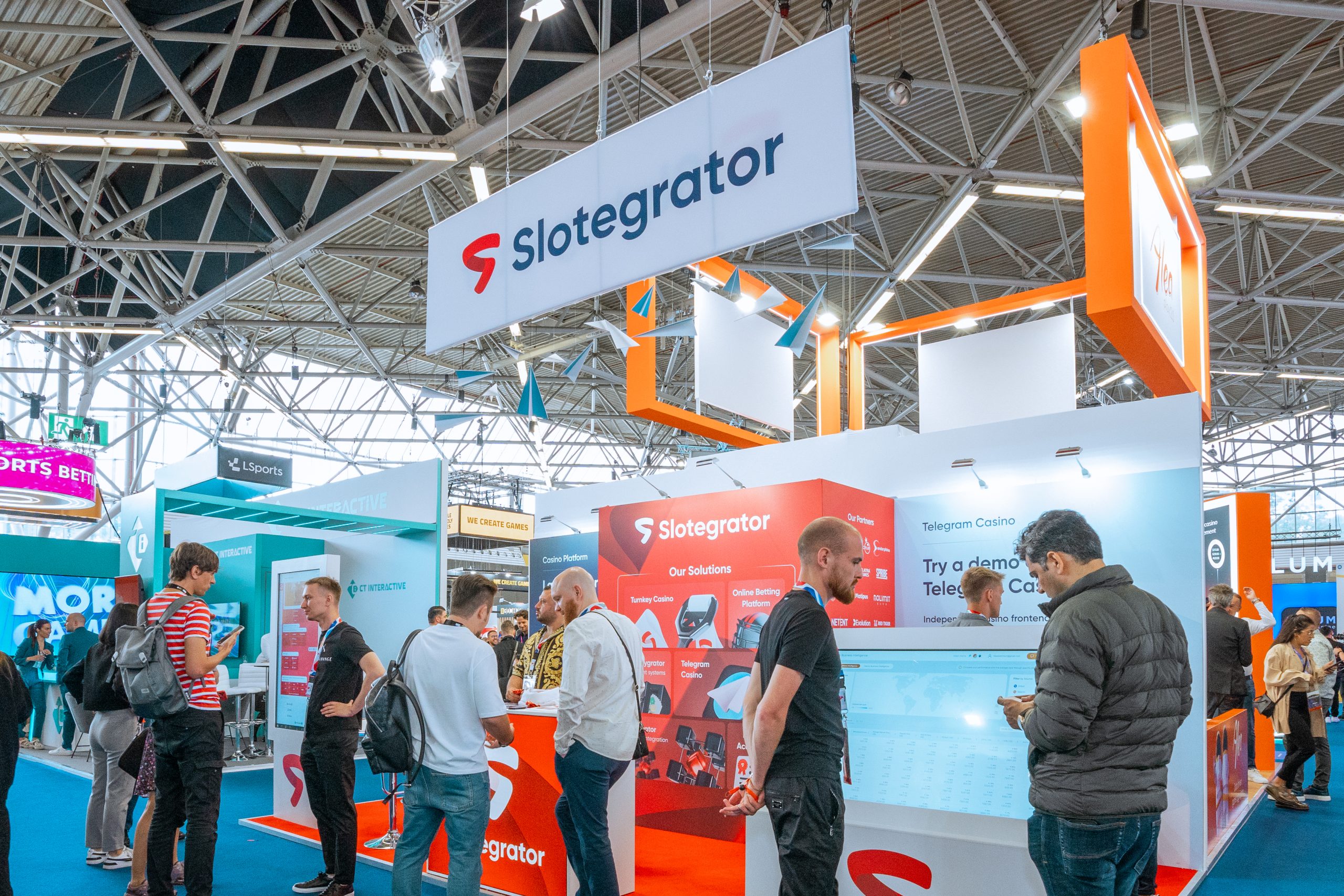 A new era in the iGaming industry has begun: AI-powered solutions are now becoming affordable. Slotegrator presented the new AI-powered capabilities of its turnkey online casino platform at iGB L!ve 2023 in Amsterdam.
Every year, Slotegrator presents its newest innovations at iGB L!ve. This year, the company added several new features to its turnkey online casino platform, basing the additions on the results of internal customer research and global market analysis.
Upcoming trends are a constant source of speculation in the iGaming industry. As an industry trendsetter itself, Slotegrator knows what to bet on; last year, the company predicted rapid AI growth, and these capabilities have already been integrated into the company's solutions.
The upgrades include:
The business intelligence (BI) module has become an Artificial BI module. Now it not only helps operators track the analytical data they need to make strategic decisions, but allows them to compare their project with others that operate in the same market. It's an effective tool for analyzing competitors' activities and to improve the entire business strategy.
ChatGPT was integrated to offer operators 24/7 business consultation. While the strategy will ultimately be up to the casino operator, ChatGPT's capacity to offer advice can prove invaluable.
Fraud Detection (for collecting Big Data to reduce risk) with AI makes it easy for casino operators to set the parameters of what constitutes potentially fraudulent behavior and then segment players accordingly and take action when necessary.
Also, Slotegrator integrated a multiplayer chat function – an effective retention tool that emphasizes the value of live communication and offers opportunities for networking and creating player communities. The solution will see the addition of AI capabilities as well.
"This is just the first set of innovations. We are planning to use AI to boost our platform even further. The industry standards are changing, so the market can't afford to use old tools now. Our participation in iGB L!ve 2023 demonstrated this completely," says Dmytro Taran, COO at Slotegrator.
SANDSOFT GAMES ANNOUNCES SECOND 'PRESS START' INTERNSHIP PROGRAM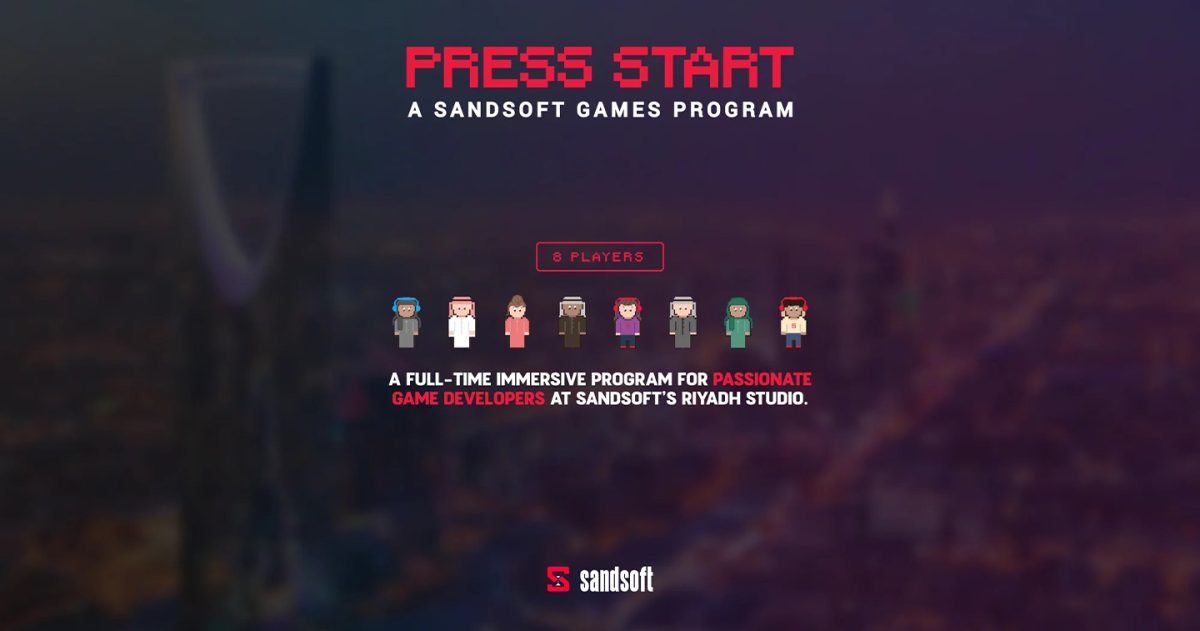 Reading Time:
2
minutes
Sandsoft Games – the mobile-first game developer, publisher and investor powered by AAA talent, is thrilled to announce the launch of the second season of its pioneering internship program, Press Start. Available to local residents with an interest in getting into the games industry, the full-time internships aim to foster and nurture exceptional talent for the gaming industry in Saudi Arabia.
Following the success of the first Press Start initiative which began in December 2022, aspiring games industry professionals are once again invited to embark on the journey of creating a playable mobile game within a span of six months. Aligned with Vision 2030, the Press Start initiative has been engineered to nurture diverse local talent and provide a boost to the regional games industry. The Press Start cohort will receive support from Sandsoft's leading industry experts in various areas, allowing them to specialize in one of three disciplines: design, art, or coding.
Successful applicants will work from Sandsoft's flagship Riyadh Studio, with access to cutting-edge equipment and resources. Press Start is overseen by a team of esteemed games industry veterans who have contributed to renowned gaming franchises like Candy Crush Saga, FIFA, World of Tanks, Need For Speed and more, including Sandsoft's Head of Studio in Riyadh, Yahsir Qureshi.
Yahsir Qureshi commented:
"Riyadh is a city full of exceptional, diverse talent and love of gaming. It's our job to identify this talent and help nurture future leaders who will shape the legacy of the KSA and global games industries. The tremendous success of our original Press Start program has been immensely rewarding for both the participants and Sandsoft Games as a whole, with a number of interns expected to join us as full time team members. Initiatives such as Press Start play a significant role in boosting employment prospects in the region and we can't wait to welcome a new cohort to our Riyadh studio."
Basem Alasmar, Game Designer at Sandsoft Games and member of the inaugural Press Start program, continued:
"When I first saw the program on LinkedIn, I was immediately drawn to the idea and the challenge it presented. Working in a gaming company has always been a dream of mine, so I was naturally intrigued. What captivated me even more were the experienced individuals at Sandsoft Games and the impressive game titles they had worked on. Their expertise and track record truly impressed me. This program continues to inspire me to strive for greatness, pushing me to create amazing things, learn extensively, and enhance my skills in my chosen field."
Press Start is open to Saudi Individuals of any age and educational background who have a demonstrable interest in game development and are available to work in Riyadh. Applications are open until July 7, 2023, at 23:59 AST.
Powered by WPeMatico
Casino Guru Awards presents The Most Ethical Approach to Marketing category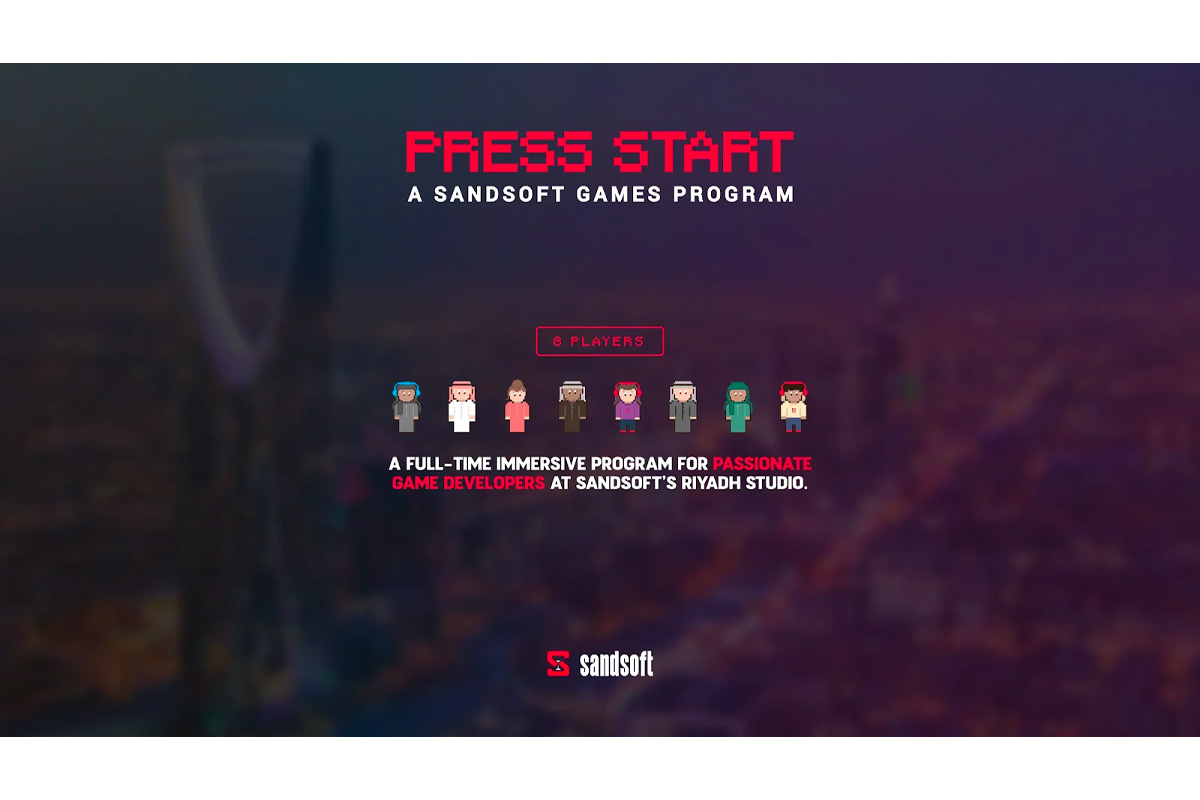 Reading Time:
2
minutes
Casino Guru Awards' 2nd edition is coming back on the core promise to provide one of the most equitable and fairest formats for industry stakeholders to distinguish their companies across numerous categories focused on responsibility and customer care. Since the first event, Casino Guru Awards has been actively thinking how to best capture the myriad efforts put into making the industry a better, safer, and more transparent place for consumers and businesses.
This has led the team to introduce The Most Ethical Approach to Marketing, nominations for which are now open. Companies applying in this category will have the opportunity to demonstrate that they apply robust standards to their advertising practices in making their gambling messages heard.
This category aims to recognize iGaming companies that showcase a strong commitment to responsible marketing practices. Our judges will be evaluating the style and content of marketing efforts and materials, such as newsletters, social media campaigns, and others, with a clear focus on ethical marketing practices and responsible messaging. Apart from Casino Guru's own judges, all applicants will be evaluated by an external panel of industry experts with vast experience in marketing, including:
Shane Stafford, Interim Head of Channel Marketing at Three Ireland
Martin Calvert, Marketing Director at ICS-digital
Dmitry Belianin, Chief Commercial Officer at Parimatch
James Bennett, Group Communications at EveryMatrix
The jury will weigh in on the strategies and tactics used by all nominees to promote their products and services. Applicants will be expected to clearly and unambiguously demonstrate how their marketing materials promote their brands while also accurately representing the risks associated with gambling and offering truthful and transparent information that is not ambiguous.
Casino Guru Awards Project Lead Daniela Kianicová, who is also one of the judges for the category, said: "The introduction of The Most Ethical Approach to Marketing category is a continuation of our ongoing commitment to making sure that we create a format that is ground-breaking and addresses the most urgent aspects of our industry, and shine light on the true torchbearers that have unflinching attitude towards doing the right thing.
We are looking forward to seeing robust examples of marketing ethics that put the consumer front and center and provide accurate, truthful, factual, and unambiguous information. An experienced panel of marketers will be weighing in to help shortlist, evaluate, and ultimately pick a winner in this important category." 
Nominations for Casino Guru Awards opened on May 15, 2023, and will be going through October 31, 2023. Shortlisted companies will be revealed on December 1, 2023, when the voting for Voice of the People category will begin as well. The official event will take place in February 2024.
Powered by WPeMatico