WePlay Dragon Temple Group Seeding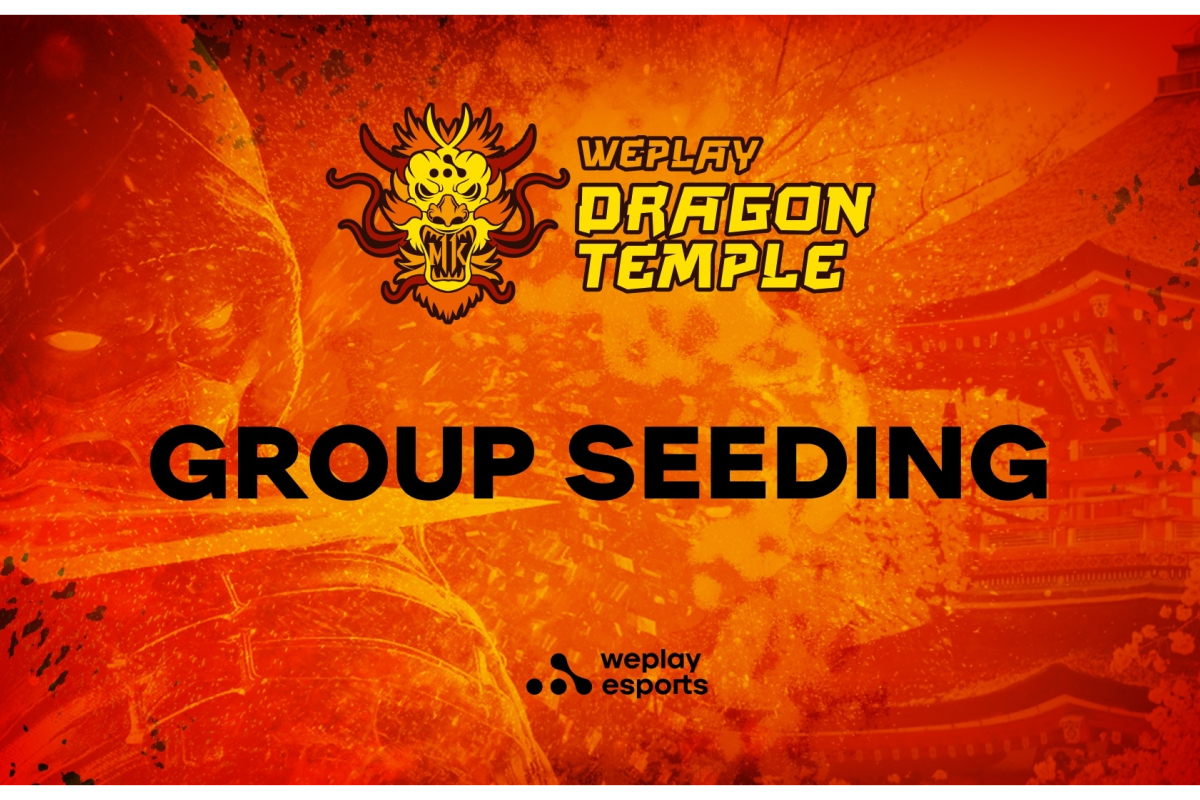 Reading Time:
< 1
minute
Two groups to kick things off
With WePlay Dragon Temple's stacked lineup of professional Mortal Kombat 11 players, which brackets will your favorite players end up in, and what kind of competition can they expect? You are about to find out.
Each group is a mixed bag of player strengths and nationalities giving a lot of choice if you are looking for favorites. The competition will be hot from the outset, that much is clear already.
Group MORTAL
A F0xy Grampa Hayatei
Konqueror
Asodimazze
Avirk
Foreverking
Hadoken
Group Kombat
Tekken Master
DizzyTT
GRR
Dubasik
2EZ
Infinitii
WePlay Dragon Temple is a Mortal Kombat 11 invitational tournament with professional players and $60,000 on the line. The event kicks off with a round-robin group stage (all sets are best-of-3) with four winners from two groups each advancing to a double-elimination bracket (all sets are best-of-5) to determine the champion.
You will be able to follow the action on the tournament's Twitch channel on December 10–13 as the best players test their might on the fiery stage of the custom-built WePlay Esports Arena Kyiv.
For exclusive content and coverage, go to the DashFight website to learn firsthand why they are WePlay Dragon Temple's media partners.
Powered by WPeMatico
7777 gaming goes live on Superbet, Romania's premier online operator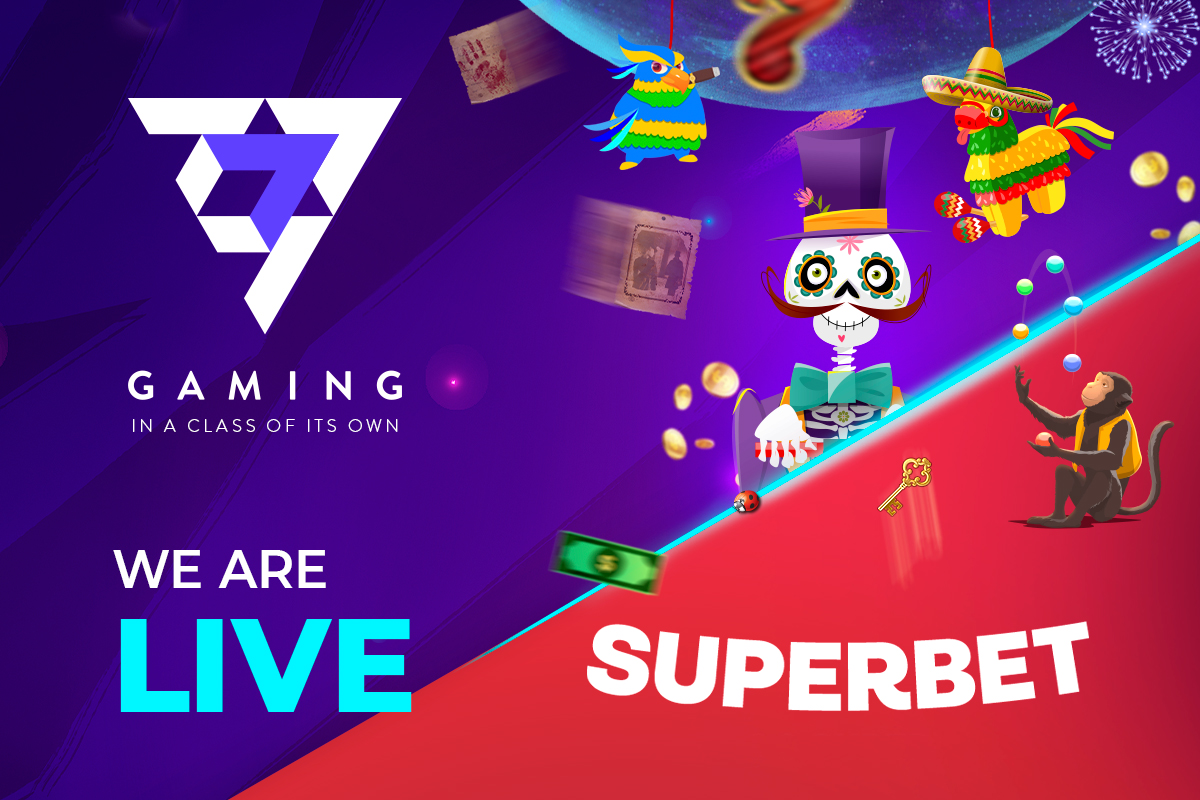 Reading Time:
2
minutes
7777 gaming is now live on Superbet, Romania's largest and most influential online operator. This collaboration includes the launch of a premium pack featuring 25 game titles, including 4 exclusives, along with an exciting month-long marketing campaign throughout December.
Elena Shaterova, Chief Commercial Officer at 7777 gaming, stated: "A well-defined and promising partnership is put into action as we go live on Superbet. This partnership allows us to showcase our commitment to delivering top-tier gaming content to Romanian players, and we look forward to the exciting month ahead with our December marketing campaign."
Raluca Varzaru, Gaming Content Executive at Superbet commented: "Welcoming 7777 gaming to our platform is a testament to our commitment to delivering unparalleled gaming experience. The addition of their curated games, including exclusive titles, aligns perfectly with our vision for continuous growth and offering our players the very best."
As part of the partnership, 7777 gaming is set to introduce a curated bundle of its 25 most played and certified games in the market. Adding to the excitement, 7777 gaming will present four exclusive games—Club Mr. Luck, Greenhats' Megawins, Pearl of Egypt, and Zeus Quest—promising a unique and captivating gaming experience that can only be found on Superbet's platform. Stay tuned for an action-packed month on Superbet with 7777 gaming.
Romania, with its dynamic and rapidly growing gaming market, has become a focal point for industry leaders. Superbet, as the dominant force in the Romanian online gaming sector, continuously seeks to elevate player experiences with cutting-edge content and innovative offerings.
7777 gaming envisions expanding its reach globally, and the partnership with Superbet marks a significant step towards achieving this goal with new jurisdictions to be announced soon.
About 7777 gaming:
7777 gaming is an innovative and data-driven B2B iGaming provider, founded in 2020 with the mission to revolutionize and challenge the status quo in the industry by offering 360-degree platform, state-of-the-art online casino games, iLottery, Jackpot, and marketing solutions, draw-based games, scratch cards, and much more.
The product is built by a dedicated team of visionaries with over 20 years of experience. The games and the RNG are tested and compliant in several highly regulated jurisdictions worldwide. Besides, the company achieved and maintained ISO 27001 certification. 7777 gaming holds a gambling license in Bulgaria and Romania and an MGA Certificate to provide its online casino games to these markets.
7777 gaming is already partnering with the leading aggregators and platform providers in the iGaming industry.
Player's website already offers EGT Digital's best selling games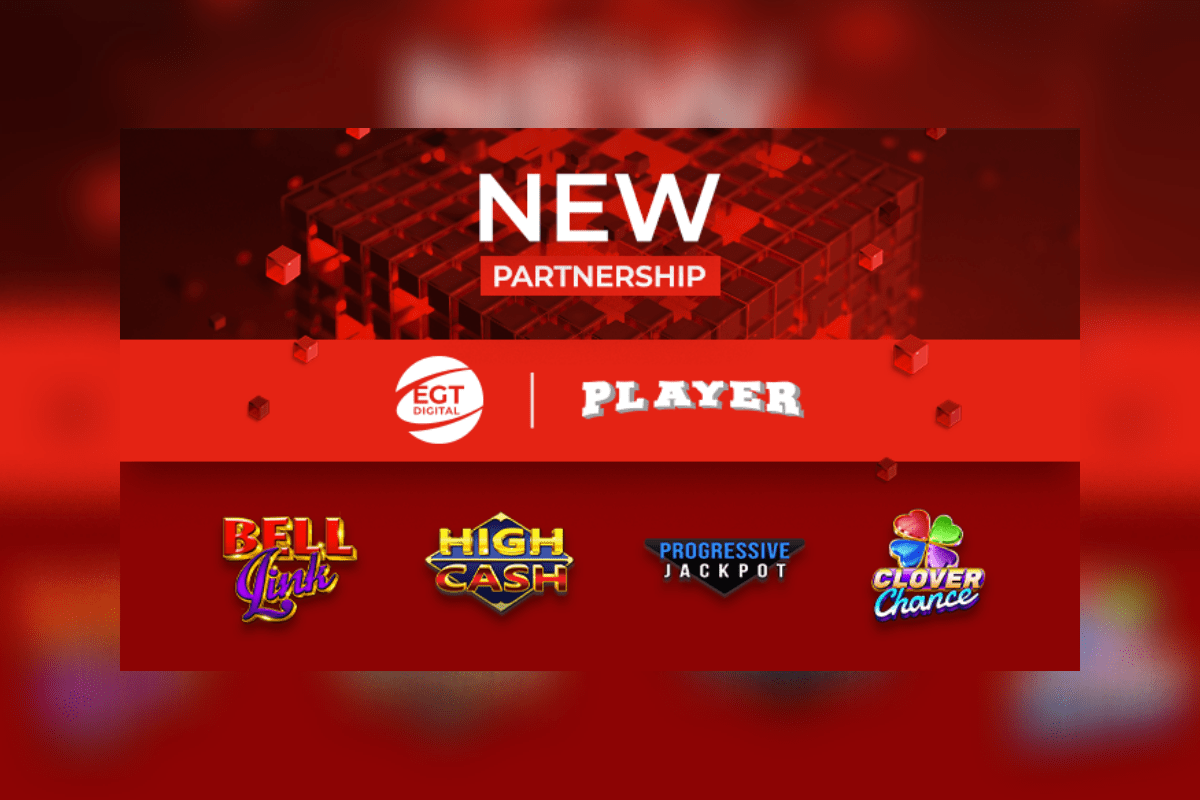 Reading Time:
< 1
minute
EGT Digital's gaming content is live on one more online casino in Romania: Player.ro. Now its visitors can try their luck with the titles from the well-known Bell Link, High Cash, Clover Chance and Single Progressive Jackpot.
"We highly appreciate our partnership with Player as it provides us with one more opportunity to establish ourselves as a leading provider of iGaming products in Romania," commented Tsvetomira Drumeva, Head of Sales at EGT Digital. "I believe that our games will contribute to making their website even more popular among local players, and I think that the excellent results shown so far prove it."
Daniela Lupica, CEO of Player, also gave a positive evaluation of the collaboration with the Bulgarian provider: "Since it is important for us to always offer to our customers content tailored to their tastes and preferences, we did not hesitate to integrate EGT Digital's games. From the very beginning, they ranked among the favorites of visitors to our site. We look forward to the company's next proposals."
Ukraine's Evolving Gambling Landscape: Insights from the Panel of European Gaming Congress in Warsaw
Reading Time:
2
minutes
The panel discussion last  week, at the European Gaming Congress made me feel inspired to contemplate on critical facets of Ukraine's burgeoning gambling industry, positioning the nation as an appealing prospect for Western European investors. Although unique challenges, including historical financial corruption and external pressures, exist, Ukraine's European identity makes it an attractive hub for investment. As the country grapples with ongoing conflict, it must simultaneously address customary market concerns such as safeguarding against Russian interference and protecting the personal data of its citizens.
A striking parallel emerged between Ukraine's gambling landscape and the realm of cryptocurrencies, where combating money laundering and terrorist financing poses significant challenges. The National Bank, equipped with the capacity to monitor financial flows, plays a pivotal role, in conjunction with law enforcement agencies. A comprehensive strategy to combat mis-selling and gray schemes is being executed by the National Bank of Ukraine, alongside the Commission and the Ministry of Finance, resulting in the revocation of licenses, particularly among operators with Russian ties. Comparable license revocations have occurred in several European nations that have issued cryptocurrency licenses.
However, amid the ongoing struggle against these challenges, errors have emerged, exemplified by the imposition of sanctions on prominent Ukrainian industry leaders like Parimatch and Pokermatch. These sanctions have not only significantly impacted the legal gambling sector but have also cast a shadow of caution over Western investors. Notably, the President's directive to the Cabinet of Ministers, prompted by a citizen petition with 25,000 signatures, seeks to investigate the circumstances leading to the inclusion of Parimatch in the sanctions list of the National Security and Defense Council.
In the wake of the Parimatch case, it's worth noting that the Cosmolot brand has also recently faced heightened scrutiny, with law enforcement agencies conducting searches and investigations, further emphasizing the need for a robust law enforcement process. Ukrainian Gambling Council, representing 80% of licensed gambling operators, committed to serving its members by actively working on player protection, advertising regulation, and acting as a valuable business ombudsman for the industry, contributing to a more secure and transparent gambling landscape in Ukraine.
As technical impediments are surmounted, the regulatory body demonstrates its efficiency. Critical issues, such as streamlining market access through license issuance, promoting responsible gambling, stricter advertisement rules,  and reinvigorating investments, are coming to the fore.
Once the security concerns are addressed, Ukraine is poised to unleash pent-up demand in its gambling sector. This situation will spur investors to contemplate their entry into the market, whether through direct investment, partnerships, or mergers and acquisitions, underlining the evolving landscape of opportunities in Ukraine's vibrant gambling industry.
Article by Viktoriya Zakrevskaya, Founding Member and Deputy Chairwoman for Communications, Ukrainian Gambling Council
Viktoriya was a speaker at the European Gaming Congress by Hipther, that took place on 31 October at the InterContinental Warsaw. She discussed the emerging Ukrainian iGaming market at the Panel "The Greek Odyssey, La Dolce Vita, La Fiesta Española, The Ukrainian Spirit, and The Portuguese Fado".