AppLovin: Artificial Intelligence guarding Mobile Marketing, or how to Effectively Promote Mobile Applications using a Neural Network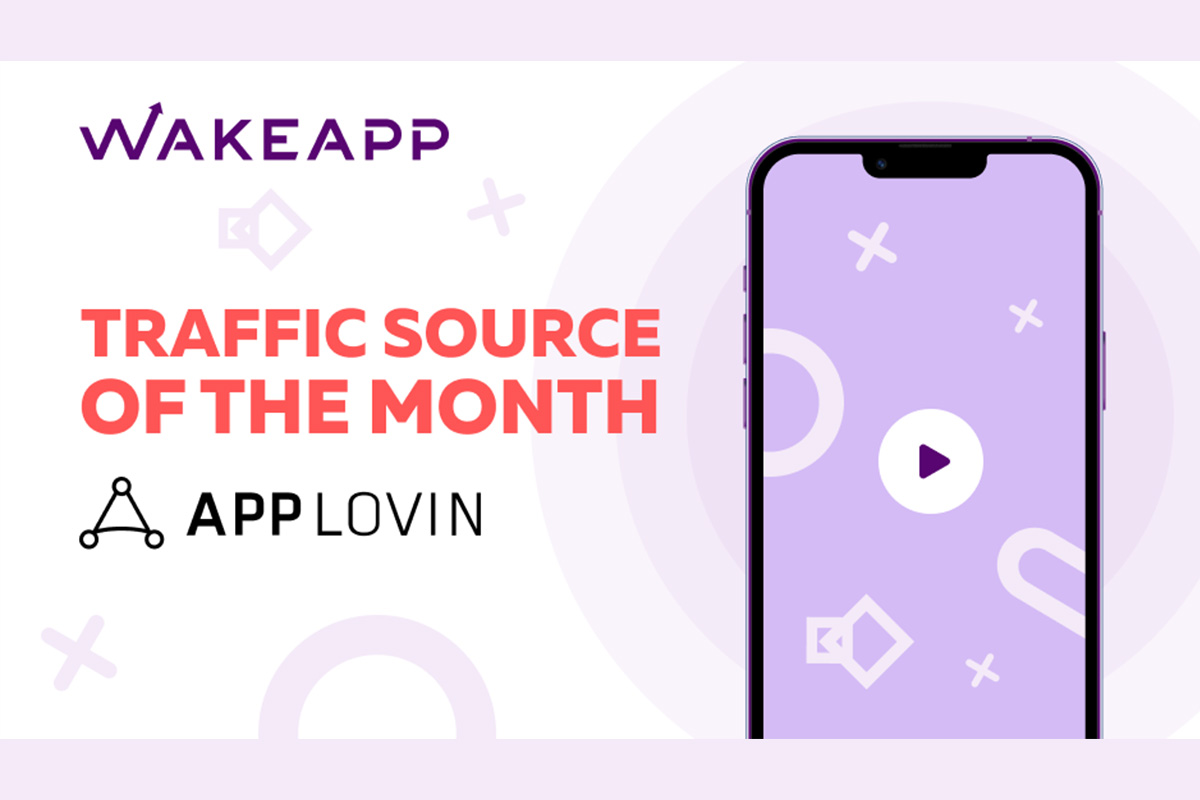 Reading Time:
7
minutes
WakeApp is back with its educational piece for mobile app marketers, "Source of the Month."
Over the past two decades, mobile applications have become an integral part of our lives, offering us users an incredible range of services to seamlessly exchange ideas, make purchases, monitor health and access entertainment. The growth of the mobile app ecosystem benefits users but makes it difficult for mobile app developers, especially independent developers, to scale and succeed in a crowded market.
Most developers don't have access to the marketing, monetisation, and data analytics tools they need to stand out among the more than 4.8 million mobile apps available in the Apple App Store and Google Play Store, nor to attract enough users to create and maintain successful long-term business.
At WakeApp, we're always ready to lend a helping hand to novice marketers, partners and specialists in the mobile app promotion market to be aware of the latest GEO trends, traffic sources and promotion features. This time, we would like to introduce our readers to a well-known traffic source and tool specialising in the promotion of mobile applications – AppLovin.
AppLovin is an automated mobile marketing platform which also connects all major RTB (Real Time Bidding) platforms. Founded in 2011, it's reached over one billion consumers worldwide. AppLovin helps advertisers effectively reach new users on mobile devices and Apple TV and provides intelligent optimisation analytics, allowing advertisers to make effective marketing decisions based on real-time data.
Facts about AppLovin
Founded in 2011;
AppLovin includes over 114,000 apps as of 2022;
User coverage – 1 billion;
Includes services such as AppDiscovery, MAX, Adjust, AppLovin Exchange, Array, SparkLabs;
Minimum deposit amount: $100;
Payment methods: PayPal, credit cards;
Payment models: CPC, CPM.
What does AppLovin consist of?
AppLovin consists of a comprehensive set of tools for developers and marketers to find and download their mobile apps to the right users, optimise return on marketing spend, and maximise engagement monetisation.
The AppLovin software platform includes six services:
AppDiscovery, AppLovin's marketing software solution, is the cornerstone of its software platform, complemented by its MAX app monetisation service. AppDiscovery is powered by AXON and provides the technology to match advertiser demand with publisher supply through auctions at massive scale and microsecond speeds.
MAX uses advanced in-app bidding technology that optimises costs by conducting a real-time competitive auction among market players.
Adjust is AppLovin's SaaS mobile marketing platform that empowers marketers to make smarter decisions through data measurement, attribution, fraud management and prevention.
AppLovin Exchange. ALX connects advertisers to more than 2 billion mobile devices and more than 35 million CTV households through a single direct RTB exchange. Marketers, agencies and ATDs can access this massive omnichannel offering through more than 100 DSPs that work with ALX. Inventory is purchased programmatically based on impressions.
Array is a comprehensive application management package. It provides greatest value to mobile operators and end users
SparkLabs is a group of experienced AppLovin designers, developers and gamers dedicated to developing a turnkey creative strategy for any brand and product.
How can a marketer use AppLovin?
 To create an ad:
Click the announcements tab
Select create ad
Write the name of your advertising campaign
Select the desired application for promotion on IOS or Android
Select the category your app belongs to
Select the analytics system you will use
Select the targeting for your advertising campaigns
Add tracking links to third-party services, if necessary
Set a budget
Set the bid type (dynamic CPC or CPI)
Select goals by installation
Determine your daily budget
Interesting! AppLovin can generate an advertisement for you or give you the opportunity to create it yourself.
Upload creatives (videos, banners, etc.). By clicking on the 'i' icon, you will receive precise information on the technical requirements for creatives. You also need to fill in additional information, such as title, subtitle, button text, etc.
To view the ad, click on the magnifying glass (magnifying glass icon) when the template has all the necessary resources.
 Advanced targeting
Advanced targeting is in addition to the targeting on the Edit Goals page in Campaign Settings.
Language targeting
Targeting localised ads will help increase the impact of your campaign.
Country orientation
This targeting is best used only if language targeting is not suitable for an advertising campaign
Important! Below are advertising recommendations for maximum effectiveness:
Types of ads. Video ads are recommended to achieve the best results in your campaigns. Image ads are best used as a complement to video to achieve greater effect.
Creatives must have OS-specific icons (for example, the iTunes store icon for iOS only and the Google Play store icon for Android only) or no icons at all.
AppLovin does not allow images of the following nature: violence, drug use, or nudity. Ads should also have clear branding and calls to action (e.g., "Download Now," "Play Now").
Examples of best practices:
To achieve maximum effect from an advertising campaign, you should have at least 2-3 advertising creatives (concepts). It's best to update your ads every 2-3 weeks with new creatives. New ads must be uploaded to a new ad set.
Advertising formats in AppLovin:
Interstitial ads: Full-screen ads that appear between content screens or during natural breaks in the app experience.
Rewarded video ads: Video ads that offer users a reward, such as in-app currency or an extra life, in exchange for watching the full ad.
Native ads: Ads that blend in with the app's content and design, providing a more seamless user experience.
Banner ads: Smaller ads that appear at the top or bottom of the screen and remain in view while users navigate the app.
In-app bidding ads: An auction-based approach where multiple demand sources compete for the ad inventory, leading to higher revenue for app developers.
Pros and cons of AppLovin?
Pros:
Wide Range of Ad Formats: AppLovin offers a variety of ad formats including interstitial ads, rewarded video ads, native ads, and banners, giving app developers the flexibility and options to monetize their apps.
Advanced Targeting Options: AppLovin uses user data and machine learning algorithms to optimise ad targeting, increase engagement, and increase ad revenue.
Strong Partnerships: AppLovin partners with many leading app developers and ad networks, providing access to a large amount of advertising inventory.
High performance indicators for most verticals.
You can start advertising from 100 usd
Cons:
Low level of support.
Weak control over ad content: App developers using AppLovin do not have full control over the ad content displayed in their apps, which may result in some potential inconsistencies with their brand or values.
Poor fraud control (as a consequence of the previous point)
High prices for CPM. AppLovin's fees for its services are also higher compared to other mobile advertising platforms
Low level of analytics.
Is it possible to promote Gambling on AppLovin?
Marketers may use AppLovin's services to display advertisements as long as they strictly comply with country-specific laws, rules or regulations (including any age-related requirements) in the following categories:
Alcohol;
Gaming applications or websites, including online and offline lotteries, casinos, sports betting and social casino games;
Tobacco;
Financial services, investments, retirement planning, etc.;
Medical and pharmaceutical products and services, including prescription drugs; and/or
Cause/problem-based advertising (a type of advertising that involves creating a positive image of a company based on its involvement in solving socially significant problems)
In other words, it is possible to promote igaming industry applications, but you must notify the AppLovin customer service team and obtain approval before attempting to display advertising in one of the categories above through the company's services.
How is AppLovin used in WakeApp?
AppLovin is one of the 30+ sources that our media buyers use when promoting WakeApp applications.
For many years now at WakeApp we have been using this traffic source for our clients. Our team chose AppDiscovery because AppLovin offers comprehensive turnkey advertising solutions – from analytics and launching advertising campaigns to automatic creative creation.
AppDiscovery also provides advanced targeting and optimisation features (using machine learning algorithms) that help our media buyers reach the most relevant users for our clients. This helps improve the overall effectiveness of advertising campaigns and increase return on investment (ROI) and reduce marketing costs.
About our guide: Every month, we publish helpful promotion guides where we discuss promotion features in a particular region according to traffic sources and GEO traffic. We also seek to keep our readers up-to-date on tips, as well as restrictions and bans about promoting on certain sources.
Think of it as a mobile marketer's desktop guide!
About us:  WakeApp is an international mobile marketing agency with 10 years of experience in the market, and is leading the development and promotion of gaming and non-gaming mobile applications in the e-comms, video streaming, food delivery, sport, utilities, and finance verticals. In 2022, WakeApp received The Media Agency of the Year at the SiGMA Asia Awards, and in 2021, WakeApp placed in 5 categories in the 13th edition of the AppsFlyer Performance Index XIII.
UNITED KINGDOM TO HOST 2024 PUBG MOBILE GLOBAL CHAMPIONSHIP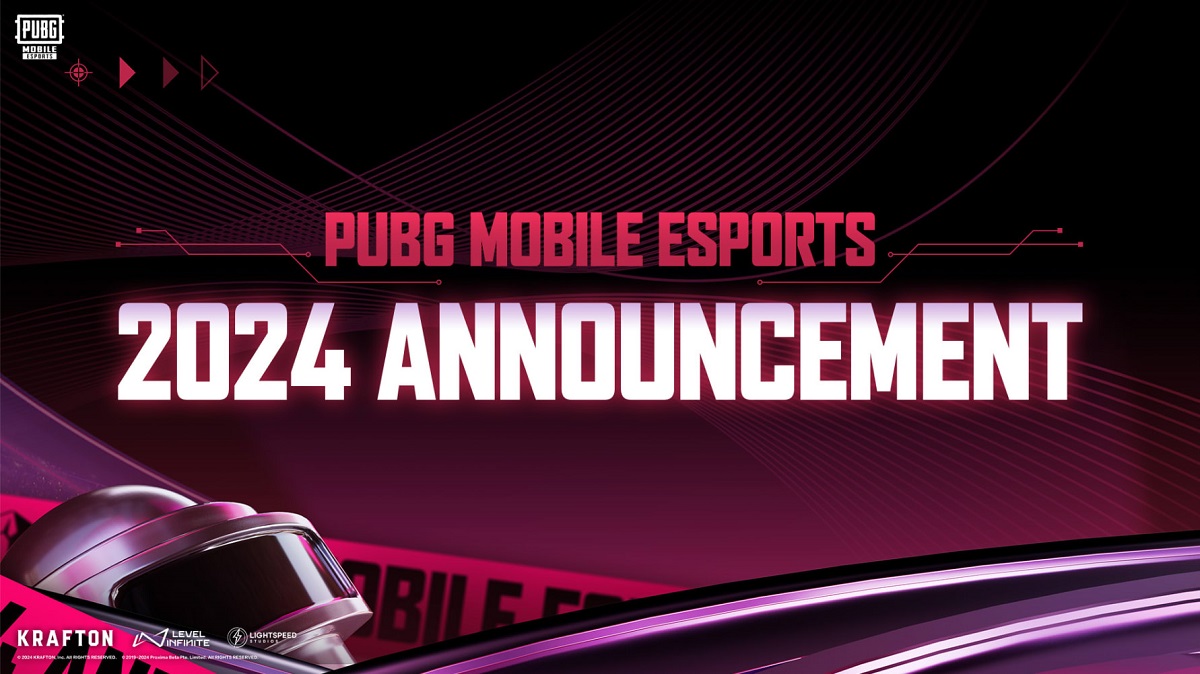 Reading Time:
< 1
minute
PUBG MOBILE Esports is thrilled to announce that the 2024 PUBG MOBILE Global Championship (PMGC) will be held in the UK, taking place live next December with a $3 million prize pool. The first time a major PUBG MOBILE event has been hosted in the UK, this tournament will bring local fans a unique opportunity to see the very best skill that the world has to offer. This news comes ahead of this year's 2023 PUBG MOBILE Grand Finals in Istanbul.
James Yang, Senior Director of PUBG MOBILE Global Esports, announced the news during the opening ceremony of the 2023 PMGC Grand Finals, with the exact UK location to be revealed at a later date. This is the first time a major PUBG MOBILE event has been held in the country and the first in Western Europe since 2018.
The highlight of the PUBG MOBILE Esports calendar, the PMGC brings together dozens of teams from around the world to compete in the ultimate showcase of talent. This year's Grand Finals are taking place this weekend in Istanbul, Türkiye, where the final sixteen teams remaining in the competition will battle it out to become PUBG MOBILE World Champion.
Joining next year's PMGC in the top tier of PUBG MOBILE Esports events, as well as next year's midseason tournament in Riyadh, Saudi Arabia, is the PUBG MOBILE Global Open (PMGO), which will take place in Brazil throughout March and April 2024 and feature a $500,000 prize pool.
New Year's Eve at Harrah's Cherokee Casino Resort and Harrah's Cherokee Valley River Casino and Hotel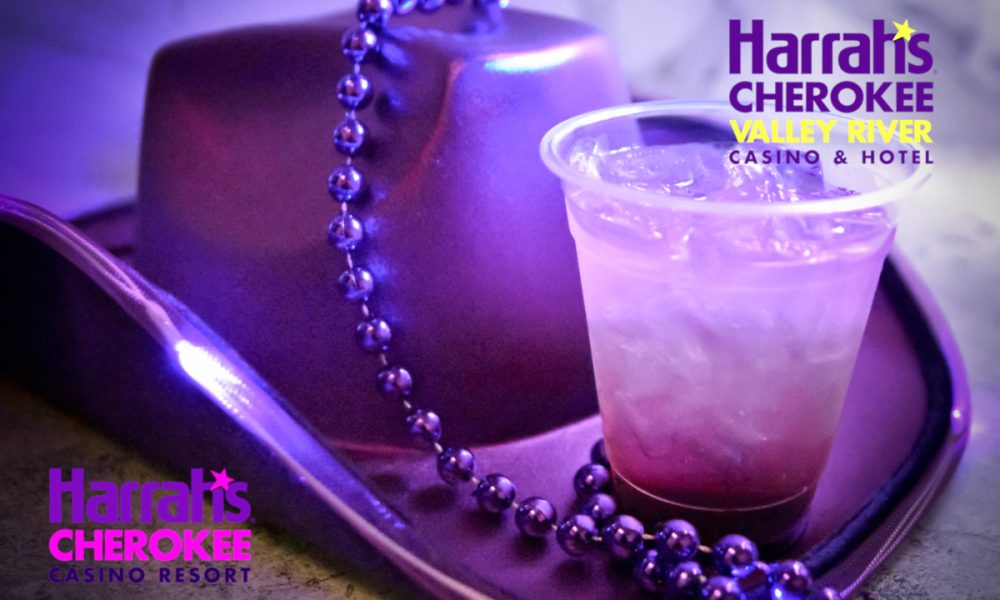 Meet Us At Midnight at Harrah's Cherokee Casino Resort in Cherokee, North Carolina, and Harrah's Cherokee Valley River Casino and Hotel in Murphy, North Carolina, to start the new year in style.
With various exciting ways to enter 2024, Harrah's Cherokee Casinos offer the ideal holiday experience all within driving distance of Knoxville, Chattanooga, Atlanta and Asheville.
Harrah's Cherokee Casino Resort
Spin to Win: Chance to Win a Million – On December 31, 2023, drawings will be held hourly from noon to 4pm at Myst Bar for five lucky guests to win up to 12,600 in free play or $1,000,000 in cash.
New Year's Eve Party at Wicked Weed Brewpub – Wicked Weed will host a New Year's party with live music from 6pm to 2am from Kayla McKinney and late-night DJ Burr, food and drink, midnight ball drop, dancing and more.
Comedy Zone – Start the new year off laughing with comedian Kevin Lee at a 7pm or 10pm comedy show. The second show ends just before midnight, so stick around for a New Year's Eve countdown and toast. Purchase tickets at CherokeeComedyZone .com.
Myst Bar – Snag your New Year's Eve VIP package at Myst Bar. Packages include a bottle of champagne, front row seats to live entertainment at Myst Bar and party favors. Reservation link coming soon.
Party Like a VIP – At a special rate of $1,299, guests will receive a guaranteed hotel room on December 31 at the resort plus entrance to the VIP party complete with an open bar, live entertainment, buffet and giveaway items. Use group code NYE2023 online.
New Year's Eve Giveaways – To help ring in the New Year, stop by Myst Bar to receive a free festive necklace or hat.
Live Entertainment at The Cherokee – Enjoy live entertainment from pianist at The Cherokee hotel lobby from 2pm to 6pm then head over to Guy Fieri's Bar for 'off da hook' drinks and beats from the DJ until 12am.
Harrah's Cherokee Valley River Casino and Hotel
Roll Into a Million – January 1, 2024, drawings will be held hourly from 11am to 4pm at the promotions stage for six lucky guests to win up to 12,000 in free play or $1,000,000 in cash.
New Year's Eve Entertainment – New Year's Eve, enjoy an indoor light show from 2 pm to 1am along with live entertainment at the promotions stage from DJ Do It (2pm to 10pm) and Whiskey Rose Band (10pm to 12am).
New Year's Eve Giveaways – Prepare for the party on New Year's Eve with a free necklace and hats available at Caesars Rewards and Starbucks.
Specialty Cocktail – 'Midnight Fizz' featuring vodka, razzmatazz, blue curacao and starry available at casino floor bars.
Start 2024 with some fun by kicking off the New Year at Harrah's Cherokee Casino Resort and Harrah's Cherokee Valley River Casino and Hotel.
Blaze Roulette Chosen for Casino Barriere Montreux's GAMRFIRST Live Online Casino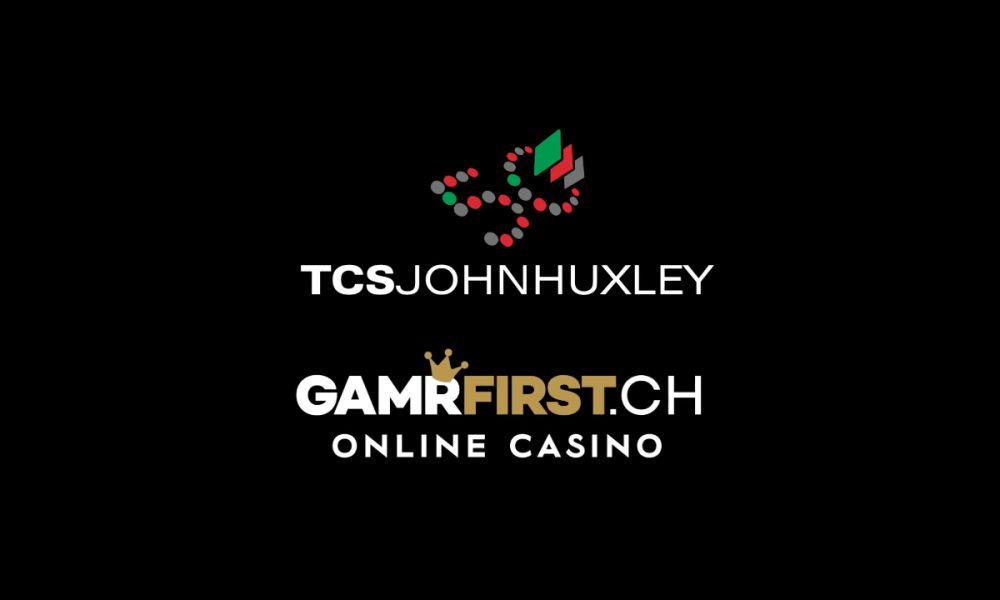 Recently installed at the beginning of November, TCSJOHNHUXLEY is proud to have been chosen to supply a Saturn Roulette wheel, Ora Grande display and its unique Blaze Roulette for Casino Barriere Montreux's first online live casino games. With stunning in-game animations as well as illuminating winning bets and pay-outs, Blaze technology gives players both in the land-based casino and online the chance to experience the thrill of the live game.
First launched at the beginning of 2022, Groupe Barriere's GAMRFIRST online casino platform offers Swiss residents the chance to discover a fun, high-end, responsible gaming experience along with excellent customer service and a live chat facility available seven days a week, operated by multi-lingual advisors speaking the country's three official languages.
"We are delighted to be featuring Blaze Roulette as our first step to bring online our land-based casino experience," the Director of GAMRFIRST, Clement Govinda, said. "The high impact animations add to the excitement of the game along with the ease of players seeing winning bets and payouts illuminated, making the whole experience enjoyable and seamless."
"We are very proud to be part of this innovative experience and would like to thank the Groupe Barriere head office and Casino de Montreux for their trust in our table games products and our team," the United Kingdom and Europe Managing Director for TCSJOHNHUXLEY, Nicci Smith, said. "We wish this venture every success."
As the industry's only patented table technology to illuminate custom video animations through the layout, Blaze Roulette features eye-catching energy efficient LED lights fitted below the surface of the gaming table that display unique 'attract sequences' and custom-themed animations while also highlighting winning numbers and pay-outs.
Also featuring baccarat, sicbo, Money Wheel and craps, the Blaze range has proven to be an exciting addition to any gaming floor and has been adopted extensively throughout the global live gaming market.
In combination with the industry leading Saturn Roulette wheel and Ora Grande winning number display, the Blaze product suite not only provides stunning graphics but it also increases security on the casino floor and assists dealers with game accuracy. Players and gaming staff instantly benefit from seeing winning numbers clearly highlighted and, with the improved visibility of these sections, pit bosses and security staff can easily monitor game procedures from a distance.