Jackpots Q&A w/ Max Francis, Founder at Black Cow Technology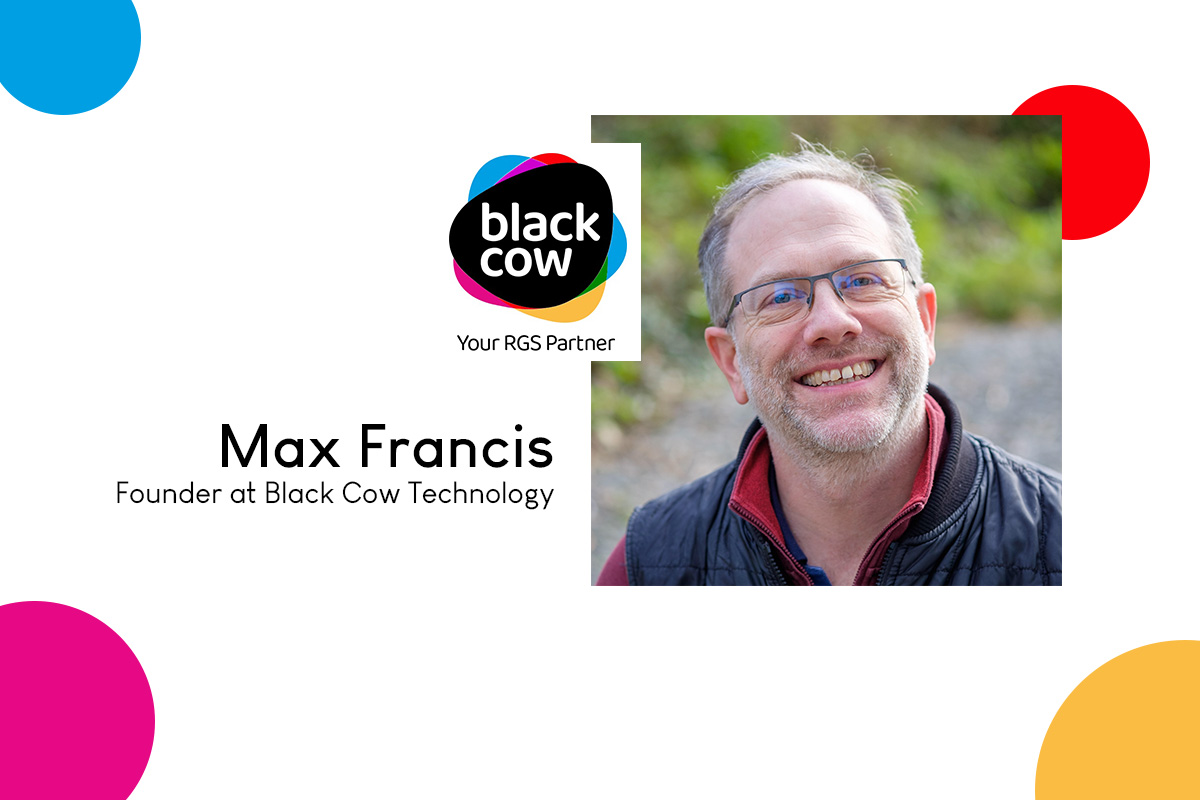 In recent years, we have seen a number of different jackpot formats hit the market from the likes of Red Tiger and BluePrint Gaming. This in turn has seen a surge in demand for these games, with operators now having to stock them in their lobbies if they are to compete with their rivals. Jackpot slots provide tremendous acquisition and retention opportunities, but operators have yet to find a way to offer these games to players in a way that allows them to truly stand out from their rivals. By taking control of jackpots and the platforms and servers that power them, online casino brands can do just that. We sat down with Max Francis at Black Cow Technology, to learn more about how operators can, well, hit the jackpot by leveraging the cutting-edge technologies available to them.
Jackpot slots are firm player favourites. But what actually makes them so popular?
It's mostly due to the life-changing cash prizes that can be hit when playing jackpot slots. This makes them thrilling to play – from a single base-game spin, players can trigger a massive win which builds unrivalled anticipation and excitement every time they tap the spin button. This is taken to the next level with progressive jackpot slots that can pay out tens of millions of pounds. These are particularly engaging to play because the player can see the ever-increasing potential win – something they can't with the base game. This keeps players captivated and coming back for more. In recent years, we have seen new jackpot formats enter the market that pay out more regularly – hourly, daily, when a prize value is hit, etc – which has seen player demand for jackpot slots rise even higher.
Given this demand for jackpot slots, are they now a must-have for online casino operators?
Absolutely. Operators must stock jackpot slots or risk losing their players to rival brands that do. There is also a major acquisition opportunity with jackpot slots, especially when it comes to running marketing campaigns when prizes get really big – Mega Moolah hitting €5m can be a catalyst for new player sign-ups and reactivations if pushed in the right way. Of course, just having the most popular jackpot games in the lobby is a strong draw for players when deciding whether to play at that brand for the first time or not. What's more, engagement with jackpot slots can be higher than with standard games as players dwell longer due to the draw of the monster prize up for grabs.
You mentioned some of the new jackpot formats that have hit the market in recent years, but have we really seen true innovation yet?
Jackpot slots have been a staple on the floors of land-based casinos from Macau to Las Vegas for a long time now. In fact, IGT launched its wide-area progressive, Megabucks, back in 1986 before the web even existed. While the subsequent rise of the web has brought these games to the desktops and mobiles of players, I'd say there has been very little in the way of true innovation until recently. It's been great to see the likes of Red Tiger enjoy success with its Daily Drop and Must Drop Jackpots, with similar formats being quickly adopted by other studios. Blueprint Gaming is another standout success with its Jackpot King which sits across multiple games in its portfolio. Of course, there is always more that can be done when it comes to jackpot slots from the operator side as well as the supplier side.
How can operators take more ownership of the jackpot experience they offer to players?
By using the right jackpot server technology, operators can easily add a progressive jackpot that covers every single game in their lobby from any supplier. Those that do this have a significant point of difference over rival brands and a powerful acquisition and retention tool at their disposal. If players want to play for this jackpot, they can only do so with that operator. It also allows operators to run jackpots on non-jackpot games – adding a jackpot prize to the most popular slot in its lobby can drive engagement levels into the stratosphere. Of course, this can be localised depending on which games are popular in which markets. As well as opening up acquisition possibilities, rolling out jackpots generates unrivalled rates of retention, especially when combined with other CRM activities such as bonuses and loyalty schemes.
This sounds like a fairly complex undertaking. What technologies are required to do this?
The technical complexity of jackpot servers is surprisingly high, and operators also need to consider things like player preferences and compliance. Jackpot servers need to be flexible and efficient – this makes them difficult to build and even more difficult to iterate and continuously develop against. This is why it's best for operators to work with a third-party technology specialist that handles the technical aspect, allowing them to focus their efforts on marketing the jackpots and products they offer. This is what Black Cow offers, but with a server that allows the game to determine its own jackpot rules rather than being limited by the jackpot system.
So what do operators need to look for when choosing which jackpot server to use?
The jackpot server itself needs to be efficient, resilient and robust. It also needs to be flexible so that it can facilitate the different and specialist jackpot rules that operators will want to pass through it. Of course, it must also be fully compliant in each of the markets that the operator plans to deploy it in. So far as I am aware, no operator has successfully developed its own jackpot network software, but given the technical expertise and experience required to make it work, this should come as no surprise. Ultimately, this is why many look to work with specialist technology providers as they have the understanding, experience, and technical skills to develop, manage and finesse such systems, leaving the operators to do what they do best – grow their player base using the jackpot experiences they offer.