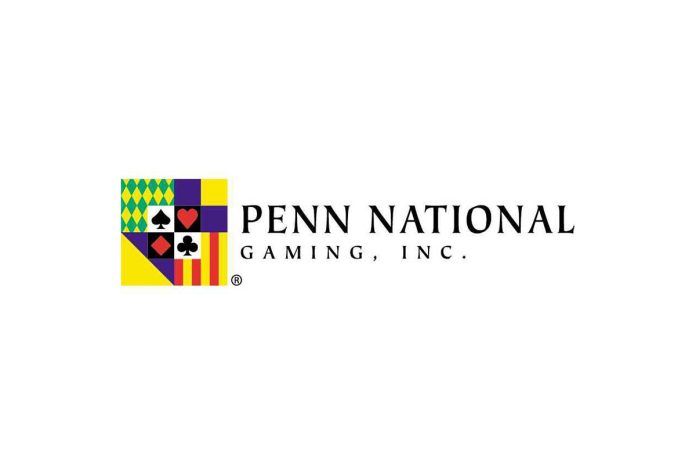 Reading Time:
5
minutes
How does a tier-one operator such as Betsson prepare for a big betting event such as the World Cup? 
The World Cup is a huge event for football and also for Betsson. A major sporting (and betting) event such as this touches nearly every department within the company from analytics to IT via marketing, facilities and commercial. Each of these departments must be in sync and we go to great lengths to constantly align so that we are fully prepared for when the first game kicks off. From infrastructure to promotions, everything has to have been tested so that we can be confident that our platform and systems can handle the significant increase in new players and bet volumes that we expect during such tournaments.
To make sure this is the case, we have been preparing since the start of the year. We have teams allocated specifically to this tournament's activity and they have been laser-focused on making sure that we are ready for the biggest betting event of the year. Of course, we have to be ready for this major event, while also delivering the same superior player experience across all our brands and verticals in the build-up to the tournament and throughout. It's a massive undertaking that requires strong internal communication and the ability to track teams and activities at all times.
What are the biggest challenges you face? How are these challenges overcome? 
The incredibly high level of competition in each of our markets is probably the biggest challenge we face. Betsson is not the only operator looking to take advantage of the huge potential this tournament has to offer, so we have to ensure that we are the best across all areas from sportsbook promotions to payments. It's all well and good being able to attract new players, but once they are active with our brands, we have to make sure they receive the best possible experience; doing this in multiple global markets is a significant challenge, to say the least. The surge in active players and bet volumes is another challenge, and operators must stress-test their platforms and systems to ensure they can handle the huge increase in activity. Finally, for tier-one operators such as Betsson, it's important to make sure this tournament does not distract from our regular business. This requires a lot of multi-tasking within teams.
What has been the biggest lesson learned from previous tournaments?
Start preparing early and keep the momentum going. We've actually had more time to prepare this year since it is taking place in the autumn/winter, and this has really helped make sure that we're 100% ready and firing on all cylinders. Any major sport tournament is such a big branding and acquisition opportunity that operators should give it the time and resources it needs and that's why we've been working on our proposition for nearly a year now.
Does your approach to the World Cup change for each brand? How does it change from market to market? 
In terms of the sports promotions we are running, we have a big global offer available in all markets and then local offers specific to each jurisdiction. We give our local teams the freedom and flexibility to tailor their marketing plans and campaigns as they know their audiences better than anyone else.  In corporate, we see it as our responsibility to give them the resources, tools and support they need to do this.
Player acquisition is a key focus for many operators. What approach are you taking? 
Bonuses and promotions are very important for player acquisition during sporting tournaments. Our flagship, The Betsson Million, is available in most of Betsson Groups core markets. Each player is credited with €1 Million in cash and can use the money to predict the outcome of 20 football match questions. An example of such question may be "Will there be more than 2.5 goals in the Qatar vs Ecuador match". The player can invest the full million in 'Yes' or 'No' or split the money 70/30 or 50/50 or however they chose. Whatever money remains after the match has been played is taken to the second question. The cash the player has left after 20 questions is theirs to keep without any wagering restrictions or requirements. All players get unlimited chances to win €1M, and the game is available 365 days per year.  But this is just one aspect of player acquisition and to successfully onboard new players at scale, operators must provide a seamless user experience from the moment they arrive at the brand. This includes sign-up, KYC, payments, markets and odds, customer support and more.
It's not just about acquiring players, either. Retention is hugely important, especially considering the bonuses some rival brands are offering to tempt players to their books. At Betsson, we're looking to super-charge retention with a range of initiatives including football-themed slot games, incentives for trying casino and live gaming and in some market, we are also even offering a Football True or False online contest where players try to answer their way to a share of €1,500. In short, we want to welcome new players looking to bet on the upcoming exciting matches and then show them the incredible entertainment and betting experience they can enjoy across our brands.
Are big bonuses the only way to stand out from rival brands? If not, how else do you look to differentiate and drive player sign-ups? 
Bonuses are a huge part of how brands look to differentiate in markets where they are allowed, but they are not the only way. At Betsson, we want players to know that we offer a huge range of betting experiences and options and cross-selling sports bettors to casino and live casino tables is a big focus of ours. To do this, we are running the football theme across our sportsbooks and casinos and have lots of special promotions, themed slots and dedicated live casino environments to help achieve this.
Just how important is retention during big betting events like the World Cup? Is it more challenging with so many bonuses flying around? How do you ensure players remain loyal? 
As touched on already, retention is mission-critical for Betsson during sporting events and beyond. Due to the high costs of acquisition, it's important for operators to retain players and mitigate churn as much as possible for as long as possible. That's why the quality of the player experience offered once they have signed up is vital. When it comes to ensuring that players remain loyal, we do this via on-going promotions, the availability of markets and value of odds, a lobby stocked with a wide range of slots, casino and live dealer content, localised payment options and the best customer support in the business. The full package, if you like.
What does a successful World Cup look like for Betsson? 
We want to see an influx of new players sign up to our brands, and for this to be a driver of higher bet volumes and turnover. Of course, it's important to retain these players and we hope to see a positive response to our promotions and campaigns. The fourth quarter is often a strong one for gambling companies, and this huge event has a good chances of becoming the biggest sports event ever for Betsson!
How do you ensure that players acquired during the tournament continue to wager with your brands after the final whistle is blown? 
It comes down to the retention tactics mentioned earlier. That this tournament is also taking place in the middle of regular football and sports seasons across the globe will also help with retention. In the UK, for example, Boxing Day is just a couple of weeks after the World Cup climax and is one of the biggest betting days in the English Premier League. So long as we can keep players engaged during the Christmas period, I think we will be able to drive loyalty for a long time to come.
Powered by WPeMatico