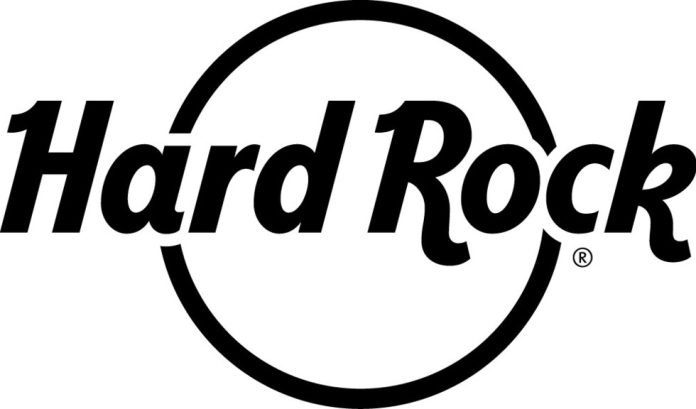 Hard Rock International continues to proactively combat human trafficking by implementing several programs this month. The company kicked off its programs on January 11, as part of National Human Trafficking Awareness Day.
Human trafficking, which includes commercial sexual exploitation and forced labor, is a complex challenge for the entire global hospitality industry because it intersects a range of organized criminal activities.
For several years, Hard Rock has implemented comprehensive protocols to increase awareness of and prevent human trafficking, including training over 27,000 hotel and casino team members globally and collaborating with community partners and advocacy groups. In May 2022, the company signed the ECPAT Tourism Child-Protection Code of Conduct, the world's first and only voluntary set of business principles travel and tourism companies can implement to prevent sexual exploitation and trafficking of children.
"Hard Rock is committed to working with our community partners across the country and the world to innovate solutions that help prevent human trafficking," Jim Allen, Chairman of Hard Rock International, said.
This January, Hard Rock is expanding and innovating its direct support for victims, survivors, and at-risk youth, through partnership programs.
Youth Employment Program with Covenant House New York
To help vulnerable youth avoid risks or escape a life of trafficking, Hard Rock is providing access to careers in hospitality. Through a partnership with Covenant House New York, the largest provider of runaway and homeless youth services in New York City, the program aims to enable youth to overcome systemic barriers, achieve sustainable independence, and break free from cycles of poverty and homelessness.
"Vulnerable and exploited youth need stable employment to transition their lives from the street to a better future. This program seeks to not only offer jobs at Hard Rock, but to help these youth build careers by offering the experience, training and knowledge to build long-term futures in the global hospitality industry," Julie Farer, Executive Director of Covenant House New York, said.
Participants will receive employment with Hard Rock Cafe Times Square and Hard Rock Hotel New York. After completing a 90-day transition period, they can work to forge opportunities across a range of roles, to learn and grow as hospitality professionals.
First Hospitality Company to Implement Twentyfour-Seven QR Code
Hard Rock is improving how the hospitality industry provides information and support to those who need it, while also deterring traffickers from targeting its properties. To advance communications, Hard Rock and Seminole Gaming represent the first hospitality company to pilot a QR code on its properties that will provide information on trafficking, and for those who may need it, direct access to immediate help resources.
The Twentyfour-Seven Anti-trafficking QR Code was created by survivors to help those vulnerable to trafficking, the QR code sticker will be placed in bathrooms, elevator waiting areas, transportation waiting areas, and parking lots.
"Victims who are being trafficked are constantly fed false information by their traffickers. The Twentyfour-Seven Anti-Trafficking QR code breaks the cycle by providing relevant and accurate information to victims so they may obtain help. Hard Rock is the first company in the hospitality sector to implement this program designed to help victims in bad situations. Using the anti-trafficking QR code will explain what laws and resources are available to victims," Tsvetelina Thompson, Managing Director of Twentyfour-Seven, said.
When scanned, the person selects their location, selects prompts for the specific information they want, and can choose actions to take, whether it is calling for immediate help, filing a report, or understanding the law. The pilot will test the QR code stickers at properties in New York City, Hollywood Florida, Cincinnati Ohio, and Madrid Spain.
Expanded Education to Prevent Online Luring with ECPAT-USA
In January 2022, Hard Rock launched the Social Identity Quest, an education program designed to help teens understand risks of being lured online. Content was co-developed with experts at ECPAT-USA and EduNetwork Partners. By June 2022, 1.2 million students completed the curriculum, taught by 60,000 teachers in high schools across 45 states. This innovative program increased students' human trafficking awareness and capacity to make informed decisions within social media practices.
The program is now being adapted to help prevent online exploitation amongst youth in Mexico, and indigenous communities in the USA.
"The Social Identity Quest (SIQ) helps young people examine how they interact and express themselves online. This creative approach is successful with youth because online games resonate with them. Rather than allow sexual perpetrators to exploit social media by identifying and contacting young people, the SIQ provides strategies to help kids protect themselves. By adapting this successful program for Mexico and indigenous youth in the USA, we are extending its reach to prevent grooming for sexual exploitation and trafficking," Lori L. Cohen, CEO of ECPAT-USA, said.
Local Champion with the Broward Human Trafficking Coalition
In the community of its headquarters, Hard Rock will join the Broward Human Trafficking Coalition (BHTC), community leaders, and elected officials on January 21 to raise awareness about the plight and rights of trafficking victims. Hard Rock is the lead sponsor of the BHTC Town Hall and Community event, which takes place at The African American Research Library & Cultural Center.
Powered by WPeMatico