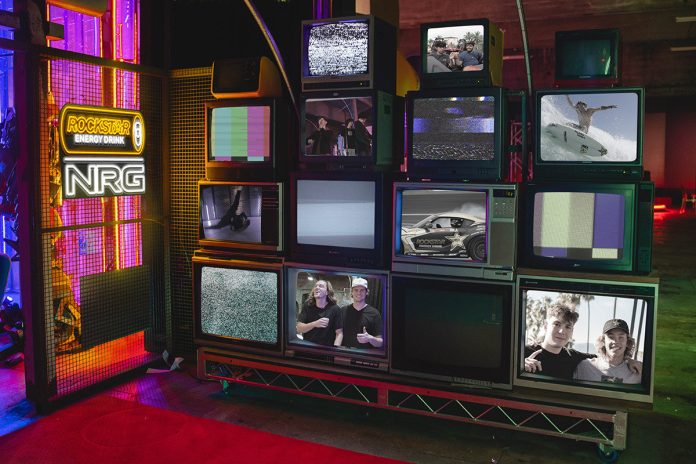 Rockstar Energy Drink announced a new multi-year partnership with Gaming and Entertainment Organization, NRG. The partnership aligns NRG, the most-watched professional gaming organization in North America, with Rockstar Energy Drink, creating opportunities for the brand to build connections with players, creators, and fans who are the digital generation.
"Being a part of the gaming community has always been a priority for us, and our partnership with NRG could not come at a better time as we look for innovative ways to continue connecting with our consumers," said Fabiola Torres, PepsiCo General Manager and Chief Marketing Officer of the Energy Category. "We look forward to working closely with the team at NRG to develop new experiences for enthusiasts around the world."
"We are thrilled to bring Rockstar Energy and NRG together," said Andrew Bones, SVP Head of Partnerships. "As gaming culture continues to evolve, having Rockstar Energy as a partner will allow us to build new and unique experiences for our fans around the world."
On June 16, NRG and Rockstar Energy will debut the SOUND SERIES. The annual music series will be performed live at the NRG Hot Pockets Castle in Los Angeles and broadcast to viewers on Twitch via NRG. SOUND SERIES is designed to facilitate a new culture clash between gaming and music where streamers within the NRG roster will collaborate with up-and-coming artists to personalize curated music experiences for the streamers' fanbase.
Kicking off SOUND SERIES' first installment,  NRG Fortnite star Clix has selected music artist MILES to co-host and perform live during the event. MILES is a Singer/Rapper hailing from St. Louis, Missouri, who has accumulated two million listeners and over fifteen million streams on Spotify with the help of songs such as "Mosh Pit," "Desperados," and "What in Tarnation."
As the exclusive energy drink of NRG, Rockstar Energy will also co-create unique fan experiences for NRG communities, including Apex Legends, Fortnite, Rocket League, Valorant, and War Zone. The brand will also build excitement for the communities via access to tailored experiences, including the second season of Rockstar Energy Raidz live streams pairing NRG pros and creators to discover up-and-coming streamers on Twitch while engaging viewers in chat with special offers, including limited edition lifestyle apparel and accessories. Additionally, Rockstar Energy will be integrated into NRG's Pro Team Jerseys for Rocket League, Apex, and Valorant and create official warm-up gear for all NRG team members.
NRG is a professional gaming and entertainment company known for championship teams and innovative gaming lifestyle content. NRG is one of the most-watched organizations in the world on Twitch and YouTube and the most-watched organization across platforms in North America. Founded in 2016, NRG has embodied competitive esports excellence and the best of gaming culture over the last half-decade.
Powered by WPeMatico