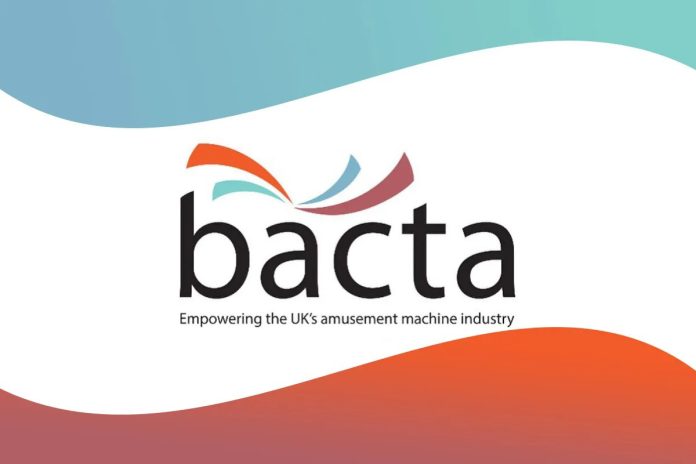 Reading Time:
2
minutes
Bacta has announced the winners of its inaugural awards celebrating the very best of the amusement machine and entertainment industry.
Presented by senior figures from across the industry, the awards – unveiled at bacta's parliamentary reception on Wednesday 23 November and sponsored by Blueprint Operations – recognise those who have made a unique impact in the industry during the past 12 months, with categories including High Street Hero, Seaside Saviour, Supply Chain Champion and Rising Star.
The judges of the awards include Emma Lewell-Buck MP, and the leaders of the Betting and Gaming Council, Brigid Simmonds OBE, UK Hospitality and Kate Nicholls OBE.
Supply Chain Champion – Andy Evans, Warehouse and Distribution Centre Manager for Inspired
Andy is responsible for running the Distribution Centre in the North-West that ensures that all of the Family Entertainment Centres, Bowling alleys, and Entertainment outlets that Inspired operate or have equipment in, are maintained with the Prizes, Consumables, Signage, Cleaning equipment, and latterly PPE.
Right across Inspired's business, Andy is recognised for his positive attitude, passion for what he does and pride in delivering it.
Seaside Saviour – Rae McClymont, Resorts Arcade Manager for McClymont
Rae runs the arcade offering at Haven Craig Tara holiday park on the Ayr coast. She is renowned for the passion and enthusiasm which she demonstrates constantly to keep her team motivated and to ensure that customers have an exceptional experience. For Rae, operating the arcade is a vocation more than a job.
High Street Hero – Ben Millington, Works as Venue Manager for Admiral
Ben was working in Admiral's Derby venue in his then role as assistant venue manager. Without warning, a customer playing a machine collapsed unconscious to the floor. Ben sprang into action. Using skills learnt from emergency response training he had recently had at work, and with telephone support from the emergency services, he calmly applied CPR while his colleague rushed from the venue to access an off-site defibrillator.
Jimmy Thomas Rising Star Award – Alex Jones, Business Development Coordinator at Blueprint
Alex is a model professional and demonstrates this in his day-to-day interactions within the BPO office environment. Whether this is supporting our customer services team with daily customer queries to helping our Accounts team with often tricky conversations with customers with outstanding debt, Alex always remains positive and supportive. Alex also has a great enthusiasm to learn and always warms to new learning opportunities. This has seen him recently inducted into our management training programme.
Bacta CEO John White said: "We are delighted to unveil the winners of our inaugural industry awards. Each prize winner has shown their dedication to our industry and exemplify a can-do attitude and spirit which embodies the values of bacta."
Powered by WPeMatico