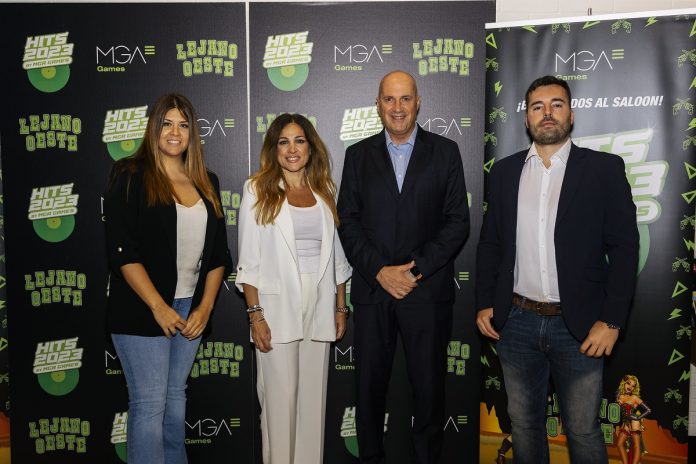 Reading Time:
< 1
minute
To date, the company has turned 7 legendary land-based slot games into successful online productions for casinos, and the number of games continues to grow this year.
MGA Games has surprised the industry once again with the exciting "MGA Games Saloon" event held on Tuesday June 6th, at the Only You Hotel Atocha in Madrid.
The meeting was the perfect platform to present their latest creation, the exciting 3-reel online slot game Lejano Oeste, which forms part of the "Hits 2023 by MGA Games" collection.
The new title from MGA Games is the online version of a land-based game that revolutionised the industry 15 years ago by introducing the change from reel-reel to reel-video. A huge success in its physical format, now, MGA Games brings all the excitement and experience of the Lejano Oeste to the online arena.
It was clear there was much enthusiasm and good feeling among those present at the event, who praised the work and dedication of MGA Games and their exceptional gaming experience offering.
José Antonio Giacomelli, Consejero Delegado of the Online Division of the MGA Group,, commented: "Once again, we have masterfully recreated a legendary land-based slot machine game in its online version. With meticulous attention to detail, we have managed to preserve the essence and emotion that originally made this game a resounding success," said Giacomelli.
MGA Games has brought 7 legendary slot games from land-based gaming to the online arena, with the number of games increasing this year. Some of these productions earned the company Best Product recognition at the 2022 JDigital Awards.