AMERICAS CARDROOM'S DAILY DOUBLE PROMO BRINGS ADDED EXCITEMENT WITH NEW PROGRESSIVE JACKPOT
Americas Cardroom (ACR) today announced that its new Daily Double will be starting on Tuesday, May 30th. The promotion allows players to potentially win life-changing money every day for a small investment.
"Poker players are always looking for a little extra excitement and, of course, the chance to win a big chunk of change," stated Chris Moneymaker, Team Pro at Americas Cardroom. "The Daily Double accomplishes both, especially with the new progressive jackpot."
The Daily Double is two sets of Multi-Table Tournaments (MTTs) every day that each start 30 minutes apart. The first set is named after ACR Team Pro Michael Loncar and the second is named after ACR Team Pro Jeff Boski.
Each tournament pays out 98.5% of the prize pool daily, and the remaining 1.5% feeds a separate progressive jackpot. Players win part or all of the progressive jackpot by final tabling or winning both Loncar or Boski tourneys on the same day. And the jackpots are on top of the regular tournament prize money.
Moneymaker added that while both jackpots are expected to grow big over the first year, the Loncar one should really stand out, reaching well over $100,000 in the first year. Every Loncar tourney comes with an $88 buy-in and is $30,000 GTD from Monday through Saturday and $50,000 GTD on Sunday.
Powered by WPeMatico
AMERICAS CARDROOM USHERS IN NEW ERA OF ONLINE POKER AS IT CHANGES NAME TO ACR POKER AND LAUNCHES INNOVATIVE NEW SOFTWARE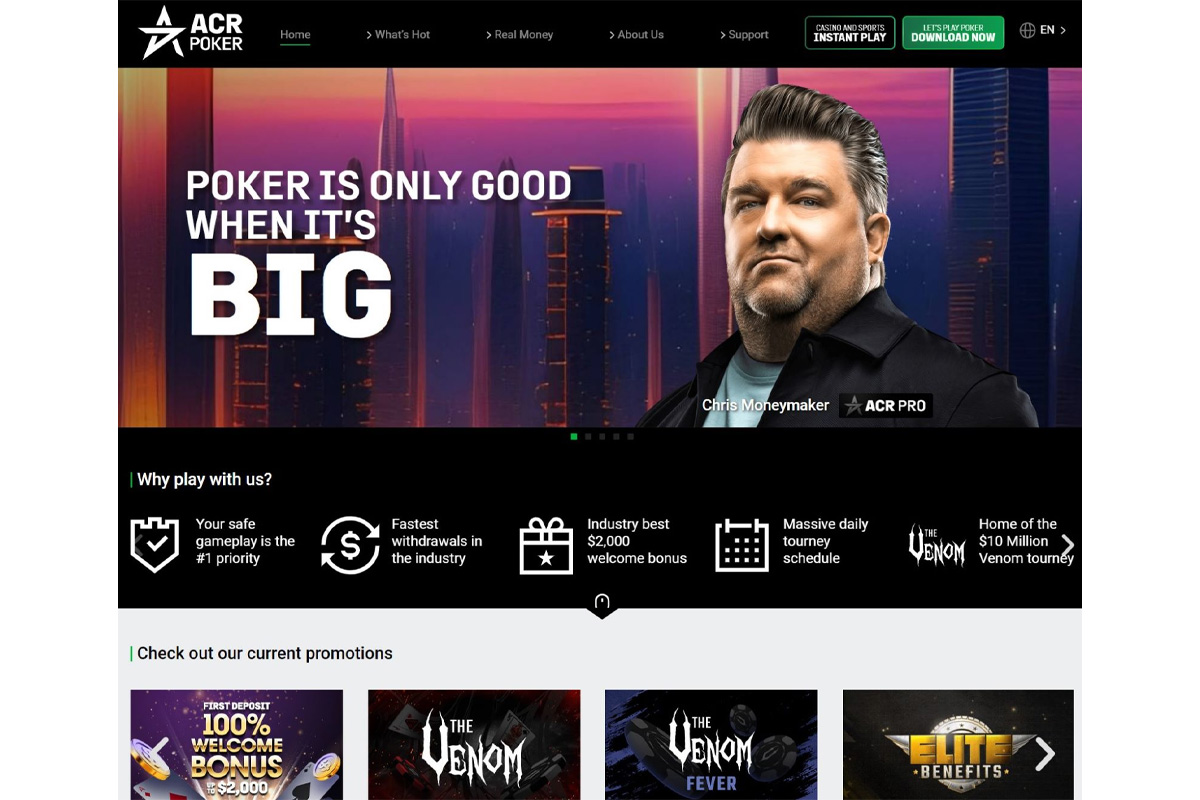 Leading poker site Americas Cardroom today announced the biggest development in its storied 22-year history.  The popular online poker destination will now operate under the ACR Poker banner with a refreshed modern logo. The development coincides with the launch of ACR Poker's innovative new software, which features a modern look and feel, improved navigation, and a variety of player-centric updates.
"We're thrilled to usher in the next era of online poker with the relaunch of ACR Poker and our brand-new software," stated Chris Moneymaker, ACR Pro. "This is our most significant update ever to both our poker client and website, which delivers a great new look and feel."
ACR believes that big poker is the best poker, so want to make the experience on ACR great for all players from recreational players to professional players.
Players who install or upgrade the ACR Poker client will be able to take advantage of improved navigation that makes it easier to find desired games, stakes, and tournaments.  They'll also have access to more customization and personalization options, as well as vital stats like player traffic, overlay alerts, tournament updates, and final table streaming. Players can also find current promotions in one place without having to deal with intrusive pop-ups or banner ads.
The update also includes multiple features to protect new and recreational players. Predatory behavior such as targeting will be limited now as players can only start one game at a time in a cash game group and can't sit on waiting lists to get on an individual table based on who is sitting at that table.
The new website has also been completely redesigned for a cleaner, more user-friendly experience with links to a full platform range (mobile and desktop). There's also a new store that offers a big selection of never-before-seen merchandise.
In 2022, ACR Poker awarded $650 million in tournament prizes, with first-place prizes accounting for $98 million. ACR Poker dealt more than 31 million hands in May 2023 alone, making it a favorite for seasoned and new players alike.
For more information on ACR Poker's relaunch, visit acrpoker.eu.
Americas Cardroom Announces Vegas Main Event Satellites: 30 Seats up for Grabs on June 18th and 25th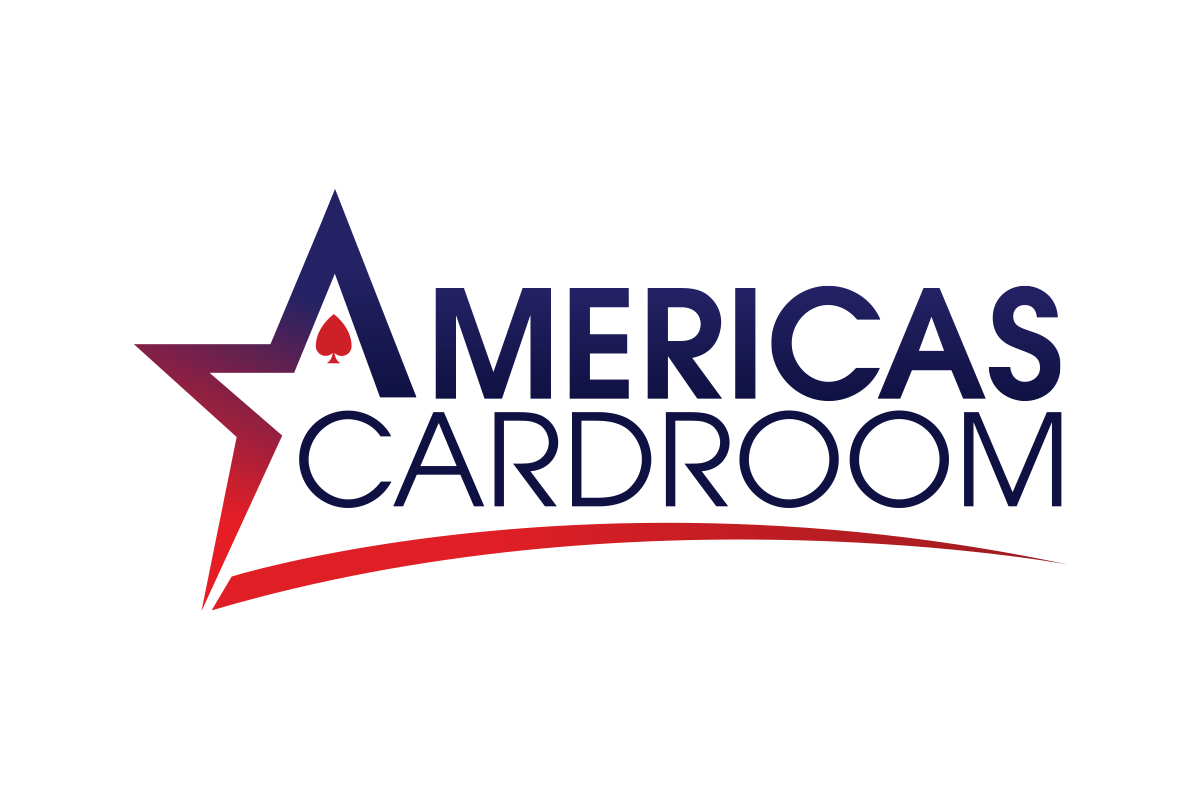 Americas Cardroom (ACR) is excited to announce the Vegas Main Event Satellites, giving players a chance to win one of 30 guaranteed packages, each worth $12,500. The promotion will take place on Sunday, June 18th, and Sunday, June 25th, offering poker enthusiasts the opportunity to test their skills in the heart of Las Vegas and compete for life-changing winnings.
"This Main Event Satellite promotion is a fantastic opportunity for players to experience the electrifying atmosphere only Las Vegas has to offer. I encourage everyone to take their shot at becoming a World Champion and make unforgettable memories along the way," said ACR Pro Chris Moneymaker.
The $12,500 packages include a $10,000 tournament buy-in to let players compete on the biggest stage and $2,500 for travel expenses to ensure a comfortable and unforgettable experience.
Two Vegas Main Event Satellites will run on June 18th and 25th:
1.     Beast & SnC MEGA 5 * $12,500 Packages – 6:05 pm ET, with a $95 buy-in.
2.     10 * $12,500 Packages GTD – 2.05pm ET June 18th & June 25th, with a $630 buy-in
Additionally, Americas Cardroom is offering players the option to take the cash prize instead of the package. Winners will automatically have the $12,500 prize paid into their account, providing the flexibility to choose their own poker adventure.
Throughout 2023 Americas Cardroom has ramped up its live poker satellite offering, sending players to Vietnam, Cyprus, Uruguay, and now Las Vegas.
Americas Cardroom's Flagship Online Super Series is Underway with Record $40 Million GTD
Americas Cardroom (ACR) has begun the biggest tournament series in its history, the $40 Million Online Super Series (OSS) and it's already attracting worldwide poker players in record numbers.
The flagship series got underway this past Sunday with a slate of events that included a $1,000,000 Million High Roller. But that's just a taste of what's to come with eight total guaranteed tourneys of $1 million or more on the schedule through May 29th.
"This is the biggest tourney series in our history and it's not even close," stated Chris Moneymaker, Team Pro at Americas Cardroom. "It just shows how much our network has grown in worldwide players. And when it's over, I think some of the final prize pools will blow players' minds."
The Online Super Series is the series designed for all player types, from the beginner to the seasoned pro. There is a mix of small, medium and large buy-ins and players can choose from Texas Hold'em, Omaha, Turbos, Hyper Turbos, Mega Stacks, Progressive Knockouts and more.
Moneymaker went on to add there are several firsts for ACR in this series like its biggest buy-in ever ($5,200 for $3 Million GTD) and its biggest Omaha tourney ever ($300k GTD PKO). Flights for the three multi-flight tourneys ($2 Million, $1.5 Million and $200k GTD) are also already underway with all Day 2's coming on Monday, May 29th.
For more details on the OSS, including the full schedule, visit the promotion page at AmericasCardroom.eu. For further information, please contact: [email protected].
Powered by WPeMatico