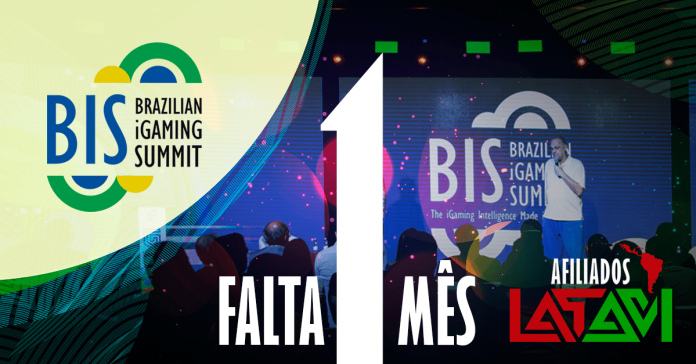 We are close to holding the second edition of the Brazilian iGaming Summit (BiS) and the closer we get, the more important companies in the sector confirm their presence, demonstrating the prestige of this great event in the Brazilian betting market.
EAnd why not say the biggest sports betting event in Brazil? Yes, BiS is the biggest one, as it brings together the main names of the iGaming industry in the country, in two days of intense exchange between entrepreneurs, operators and political figures.
Thanks to the huge success of the first edition, BiS repeats the success formula and increases its area for exhibitors, whose demand was greater than expected.
One of the companies loyal to BiS, Vibra Gaming, a game developer and platform provider focused on America, has already confirmed its presence at the event, which will be held in São Paulo.
For Ramiro Atucha, CEO of the company, "it is always a pleasure to visit Brazil, and with the regulatory process so advanced, meeting BiS is among our priorities. We have already participated in the event and developed specific content for Brazil," he says.
And he concludes: "This event represents the opportunity to meet friends and colleagues, present our new products and closely follow the evolution of regulation and the market in Brazil."
This year's star for the second edition of the Brazilian iGaming Summit – will be the night of awards by category for the national iGaming market, the Brazilian iGaming Awards. On the 28th, we will honor and honor the brands and professionals who stood out during 2022 each in their specific category, and who were voted on by industry members.
The BiS program was designed to enhance the experience of the national and international players present, also aiming to offer an ideal environment for intense networking.
Powered by WPeMatico