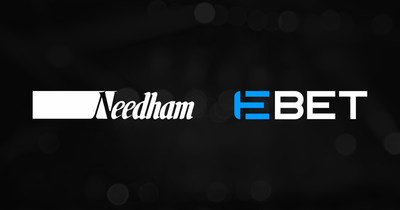 Discussion with CEO Aaron Speach Set for Wednesday, May 18 at 8:00 am EDT
EBET, Inc., a leading global provider of advanced wagering products and technology, announced that CEO Aaron Speach will participate in a virtual fireside chat at this year's 17th annual Needham Technology & Media Conference. Speach will be presenting today on Wednesday, May 18 from 8:00 to 8:40 am Eastern.
The Needham Technology & Media Conference, being held May 16–19, features public and private company presentations, themed panel sessions, fireside chats, and one-on-one meetings for qualified institutional, private equity, and venture capital investors.
Speach commented, "On behalf of EBET, I'm deeply honored to participate in this fireside chat at the Needham Technology & Media Conference. This event offers a prime opportunity to connect with investors and provide insight on the company's progress and growth plans."
Powered by WPeMatico