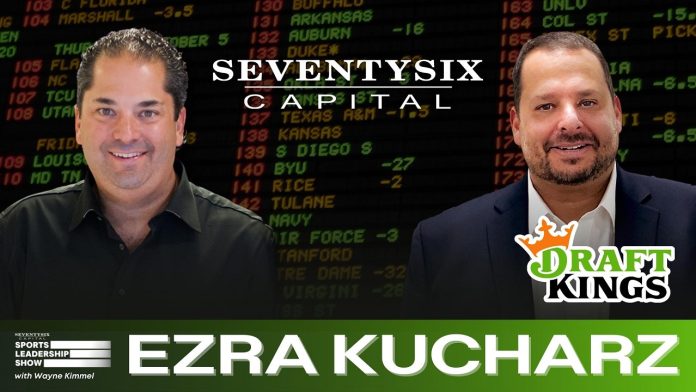 On this week's SeventySix Capital Sports Leadership Show, Wayne Kimmel interviewed Ezra Kucharz, Chief Business Officer at DraftKings.
Kucharz oversees DraftKings' business strategy, ad sales, and digital media. Prior to working for DraftKings, Kucharz served as President of CBS Local Digital Media and was previously the COO of NBC Universal. Kucharz also serves as an adjunct professor at his Alma Mater Duke University.
Kucharz talks about DraftKings' 2021 acquisition of VSiN, the Sports Betting Network. SeventySix Capital was VSiN's venture capital investor. Kucharz also discusses the future of sports betting and new technologies like NFTs that will make an impact in sports.
Powered by WPeMatico