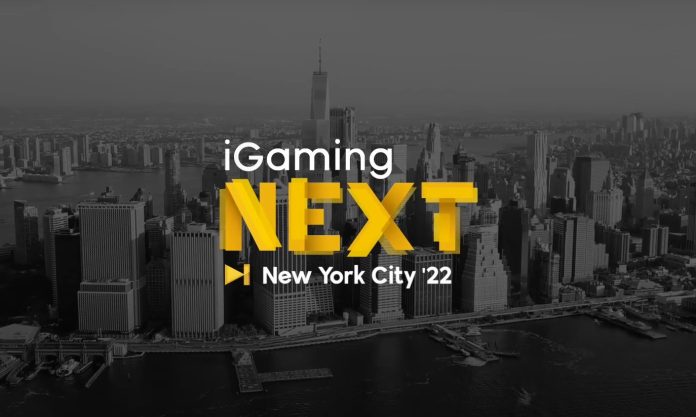 Boutique gaming and investment event iGaming NEXT New York City '22 has been rescheduled to take place on May 12-13, 2022, at Convene at 177 West 46th Street, Manhattan, in New York City.
The new dates acknowledge the current impact of the Omicron Covid-19 variant and mean iGaming NEXT New York City will deliver the best possible experience for those in attendance, with a star-spangled line-up of speakers including Evolution Gaming's Chief Product Officer Todd Haushalter, Catena Media CEO Michael Daly and Triggy CEO Martina Åkerlund.
As well as safeguarding the health and safety of all delegates, speakers and partners, the organisers of iGaming NEXT New York City took the decision to switch dates to ensure everyone attending gets the maximum value from the event.
All tickets purchased for the original show will transfer across for the new May dates. A pre-event experiential trip to Yankee Stadium is currently being lined up, with the MLB season featuring New York Yankees in full swing.
Rory Credland, Head of Commercial at iGaming NEXT, said: "Over and above all else, our paramount concern is ensuring that our first-ever show in New York City takes place in a safe and comfortable environment.
"iGaming NEXT New York City '22 is a boutique gathering featuring what we believe are the highest-quality panel discussions in the industry. We want to ensure that our star speakers are able to travel to Manhattan to take part, helping to deliver true value for the assembled audience of igaming and investment industry professionals."
Trevor Westacott, VP Marketing at Playtech, added: "We have had extensive conversations with the organisers of iGaming NEXT New York City '22 and believe that staging the event in May is an eminently sensible and correct decision.
"The igaming industry in the US is in full lift-off mode and anything other than a full-scale, full-throttle event wouldn't do justice to the opportunities for the industry that the country holds. We are very much looking forward to a show that promises to deliver exactly that."
Powered by WPeMatico