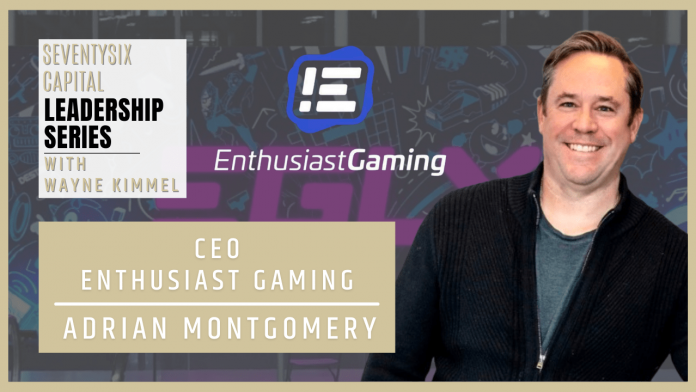 On this week's SeventySix Capital Leadership Series, Wayne Kimmel interviewed Adrian Montgomery, CEO of Enthusiast Gaming.
Montgomery and his team are building the largest media and content platform for video game and esports fans to connect and engage worldwide. Enthusiast Gaming combines the elements of its four core pillars; Media, Talent, Esports and Experiences, providing a unique opportunity and integrated approach to reach and connect with its coveted GenZ and Millennial audience. Through its proprietary mix of digital media and entertainment assets, Enthusiast Gaming has built a vast network of like-minded communities to deliver the ultimate fan experience.
Montgomery joined Enthusiast Gaming after serving as the President and CEO of Aquilini Sports and Entertainment, one of Canada's premier sports and entertainment organizations that own the NHL's Vancouver Canucks. Montgomery received a BA from the University of Toronto and an MBA and LLB from McGill.
Powered by WPeMatico