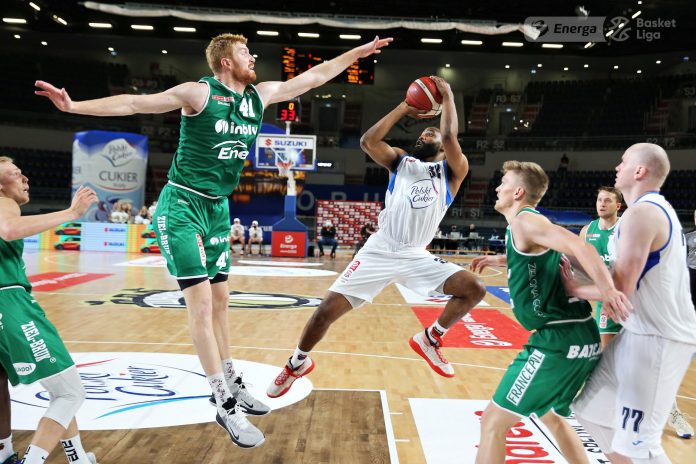 Reading Time:
2
minutes
Genius Sports Group granted the exclusive rights to distribute live data and video from Polish basketball to its global network of sportsbook partners
The Polish Basketball League (PLK) and Polish Basketball Association (PZK) have selected Genius Sports Group as their Official Data & Streaming Partner in a 10-year exclusive partnership.
As the premier technology partner in world basketball, Genius Sports Group will continue to provide Polish basketball with its leading data collection, management and distribution solutions. FIBA LiveStats will capture advanced play-by-play statistics including shot, four and turnover locations at eight competitions and more than 1,800 games per season.
FIBA LiveStats GameCentres will help both the PLK and PZK connect with their fans at each stage of hundreds of games per year. Fans will be brought closer to the action, analysing head-to-head records, full box score statistics and team and player shot charts.
From the 2021/22 season onwards, both the PLK and PZK will be able to implement Genius Sports' cutting-edge live streaming solutions, delivering live broadcasts, data-driven graphics and highlights to fans worldwide. GeniusLive and GeniusLive+ are powering live streaming solutions for leagues and federations at all levels of world sport, delivering vital visibility and new revenue opportunities.
Radosław Piesiewicz, President of the Polish Basketball Association and Polish Basketball League, said: "Signing a long-term contract with such an important partner as Genius Sports will allow us to take another big step forward for the development of Polish basketball. Apart from cooperation with other basketball federations, Genius Sports cooperates with the NBA and the World Basketball Federation (FIBA).
"For the first time, Genius Sports will have the exclusive rights to distribute live date and video from all Polish basketball games. I am convinced that such 10-year cooperation will allow us to promote our leagues outside Poland, providing a platform for faster and even better development of our leagues."
Jonny Katanchian, Head of Commercial Partnerships – EMEA at Genius Sports, said: "Long-term, trusted partnerships like this are pivotal to driving the development and global expansion of basketball leagues and federations. FIBA LiveStats will continue to power a world-class data ecosystem while our streaming solutions and global distribution networks will transform how Polish basketball engages new audiences around the world."
On October 27, 2020, GSG entered into a business combination agreement with dMY Technology Group II, Inc. (NYSE: DMYD.U, DMYD and DMYD.TS) to drive its expansion as a leading provider of official data and technology powering the global sports, betting and media ecosystem. Upon the closing of the transaction, the combined company expects its ordinary shares and warrants to trade on the NYSE under the symbols "GENI" and "GENI WS", respectively.
Powered by WPeMatico